What is a Nostalgic Event?
Hello Vicigers! The Nostalgia event is one of the events that can get skin for free. This event is an event that is regularly present at Mobile Legends: Bang Bang. The first time it was held was in 2021, it was present in February.
During this event, players can choose one of four hero provided, how to get it is quite easy just by completing the given quest.
There are several quests every day given by Moonton to events this, such as logging in every day, main ranked, sharing events and much more.
Come on, top up your diamond mobile legends at VCGamers. Get lots of interesting promos and also cashback. Top Up Mobile Legends here
In that event there are several indicator bars to indicate that the quest has been completed. So when the indicator is full, the next step is to get a prize skin free at this Nostalgic event.
Usually this nostalgic event gives skin of several hero. Players can easily get it by following its activities for several days.
Prizes from Nostalgic Events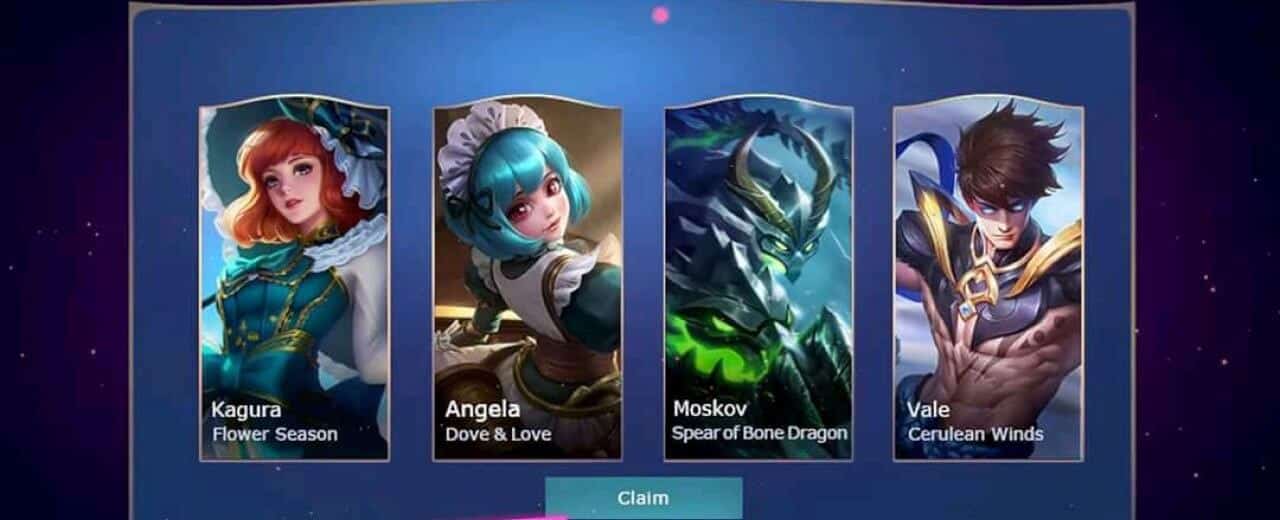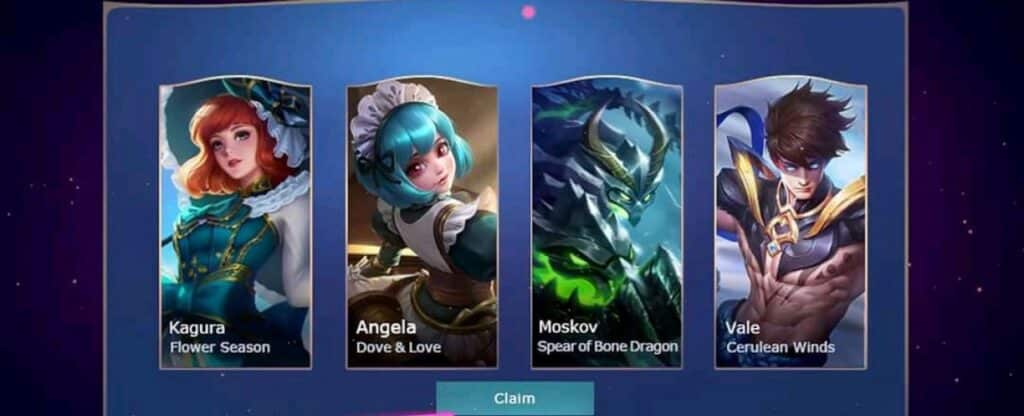 Prizes that have been given include Hanabi Respledent Iris, Alpha Fierce Dragon, Baxia Badass Roller, and Luo Yi Yin Yang Mage, Kagura Flower Season, Angela Dove and love, Moskov Spear of Bone Dragon, and Vale Cerulean Winds. One of the four skin it can be selected and obtained for free.
But not all players know the ways to get skin in the Nostalgic Event. Well there are several ways to get skin in this Nostalgic Event. Check out the information!
The first to enter the Mobile Legend game then click enter on the Event menu and click Event Nostalgia. Don't forget players make sure the related information is when the time of this Nostalgia Event is, because it's very limited.
Then complete the task that is in the Nostalgia Event, this task will usually be given and must be completed every day. There are four tasks, namely:
Enter the Mobile Legends game
Complete one match in classic, magic chess and ranked mode
Form a team with others and play in classic, ranked, or brawl mode.
Login once per week
It's not a very easy task, and don't forget the players have to make sure they know how to complete it games–games above, so that it can complete the four tasks well.
Then the last one is to provide a task every day. If the task has been completed and the day has changed, the task will be reset and replaced with a new task.
Do this event by completing tasks every day so you can easily complete the Nostalgia Event and get skin in a free way. The players can also see the bar at the bottom which is listed, namely Collecting progress.
In this section of the bar, players can easily see when they get skin. Then fill the bar until the players manage to get the prize that is skin free to play on Mobile Legends.
In addition, if you want to get skin free, then players are encouraged to collect 100 Nostalgia progress. The trick is to log in to games Mobile Legends will get 1 additional Nostalgia progress point.
While weekly log-in can get an additional 10 Nostalgia progress points. In addition, players can get an additional 2 points of Nostalgia progress by completing one mode games whether it's ranked, classic, or chess mode.
Then add 2 Nostalgia progress points if the players party with other friends. If you have accumulated 100 Nostalgia progress points, then the players will get one of themskin of four skin the.
Then if this Nostalgic Event ends but the players haven't received skin free mobile legends, then the points that are in the Nostalgia progress will turn into a trial card or 30 points into a one-day trial card, 60 points for three days, and also 90 points for 7 days.
So that's how to play in the Nostalgia Event, how? Lucky not getting skin for free, look forward to the next Nostalgia Event and good luck!
Also Read: Easy Ways to Win Magic Chess!


Scroll to continue reading
Scroll to continue reading
Scroll to continue reading
Scroll to continue reading