Walaupun Samsung Indonesia sama sekali tidak pernah membawa seri Galaxy A40/A41 sebelumnya, tapi apa salahnya berharap kali ini Samsung akan membawa masuk Galaxy A42 5G, ya meskipun sudah telat 6 bulan sih dari peluncuran globalnya. Mungkin Galaxy A43 akan masuk Indonesia? Kita tunggu saja.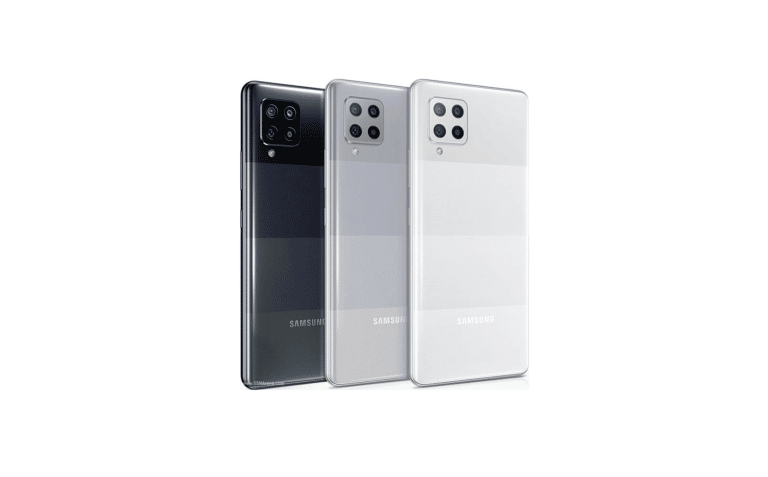 Samsung Galaxy A42 5G adalah yang pertama dari ponsel AX2 yang diluncurkan. Mungkin tahun 2021 ini Samsung telah dibanjiri dengan ponsel Galaxy A baru lainnya seperti Samsung Galaxy A52 5G yang sedikit ditingkatkan dan Galaxy A32 5G dengan harga terjangkau.
Sekarang setelah lebih dari beberapa bulan sejak peluncurannya, HP ini mungkin bukan pilihan pertama kamu untuk ponsel 5G murah. Terlebih HP ini juga tidak ada kabar akan masuk resmi ke Indonesia.
Setelah ini kita akan merinci spesifikasi, fitur, dan harga Galaxy A42 5G untuk membantu kamu berandai-andai, apakah kamu perlu mengganti HP ke Galaxy A4X selanjutnya, karena seri Galaxy A42 5G tidak masuk resmi ke Indonesia, mungkin Galaxy A43?
Kita juga menyoroti perbedaan antara model yang keluar untuk pasar AS dan Inggris, karena meskipun memiliki nama yang sama, keduanya memiliki spesifikasi yang sedikit berbeda.
Also read: New iPhone 12 and iPhone 12 Mini Purple
Sekilas Tentang Galaxy A42 5G
Samsung merilis HP ini pada 11 November 2020 lalu. Seri ini sukses menjadi yang pertama dari ponsel AX2 yang dirilis.
Scroll to continue reading
Scroll to continue reading
Scroll to continue reading
Scroll to continue reading
Kita sama-sama mengetahui, setelah itu baru disusul dengan Galaxy A32, A52, dan A72.
Saat ini Galaxy A42 5G diluar sana dijual seharga 400 USD, atau sekitar 5.5 jutaan bila dikonversi ke rupiah. Harga ini juga sudah turun dari harga peluncurannya 450 USD, atau sekitar 6.5 jutaan
Di AS kalian tidak bisa membeli HP ini secara ala carte, kalian harus membelinya bundling dengan operator yang sudah ditentukan disana, yaitu Verizon.
Parah banget ya, jadi kalau kamu mau pakai operator lainnya disana, ya kamu tidak bisa membeli Galaxy A42 5G ini. Indonesia sempat menerapkan peraturan seperti ini sih, tapi ujung-ujungnya tidak laku, dan bahkan HP yang di bundling malah di oprek agar bisa semua operator, jadi percuma!
Read next: Galaxy A42 5G, Pelengkap Galaxy A Series Dari Samsung – Part 2
Don't miss it to always get the latest and complete news updates about games. Starting from new game reviews, tips and tricks and so on. Just follow the account Instagram VGamers and Channels YouTube yes. Come on! Join the community on Discord VCGamers, the largest gamer community in Indonesia discord.gg/EDWvQ9jQEp