Freya Saber Skin which is included in epic skins and SABER Squad in Mobile Legends it finally gets more details and a clear release date since its leak last November.
This was very good news, considering that Freya was currently receiving less attention from the player because they are considered unable to compete with fighter heroes other, good at season both 22 and 23.
In addition, the release of skin SABER It is hoped that this will increase the interest of player to go back to licking skillset The real Freya has the potential to adapt in season now.
Get a Free ROG Laptop and other attractive prizes just by joining Discord Quest #GamingYourWay at VCGamers. Join Now Here!
Release skin Freya epic This also adds one member SABER squad which had previously been filled in by hero Saber (of course), Rafaela who is still support mainstay of player, then Johnson, Cyclops and Layla who currently got skin new too.
Read also: Skin Line Anime Mobile Legends "The Aspirants" Released January 22, 2022, Really Kawai!
What is presented in updates skin Freya SABER Squad this? Here are the details.
Freya's Look With New Animations epic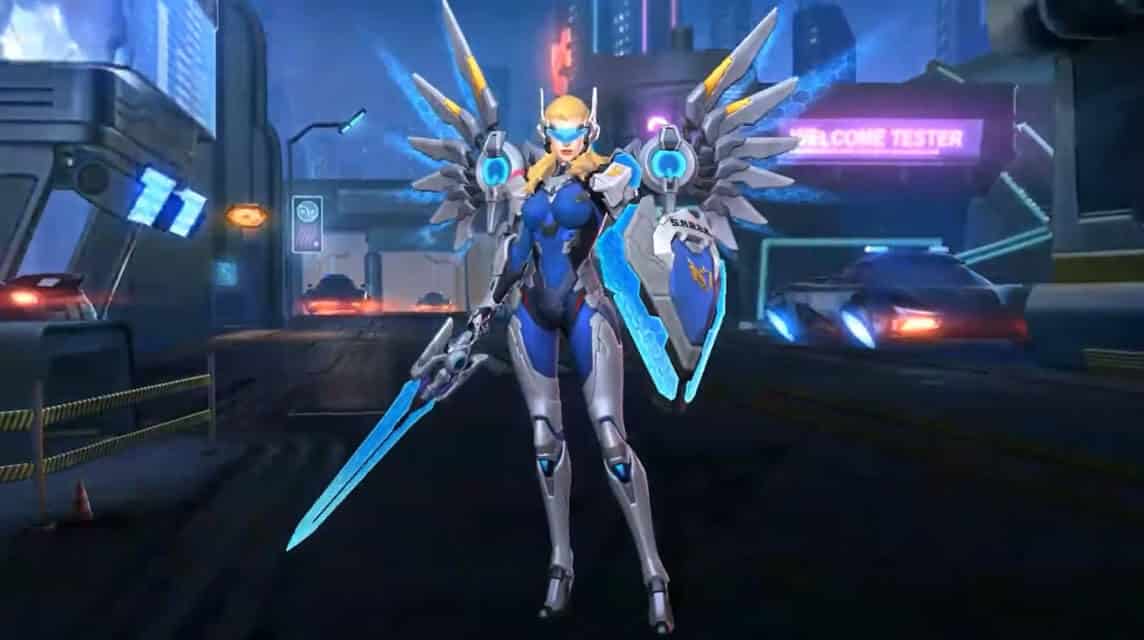 Freya's look saber skin last year it was still a rough sketch that Moonton could still change. This time, party developer even have directly shared animation hero Freya SABER squad skins along with additional effects when used in match.
It could be seen that Freya saber skin has a distinctive color pattern from skin SABER squad, namely blue gray and white complete with glasses visor-his.
Style Freya's hair is also made to follow the uniform SABER which he wore and slung over his shoulders.
Shield Freya is also shown to be more futuristic with the emblem squad yellow. Freya's sword was also changed to some sort saber light blue.
Not only shield and the sword alone, Freya's wings were turned into wings cyborg which adds to its futuristic impression complete with a kind of light blue crystal ball that seems to be able to light up too.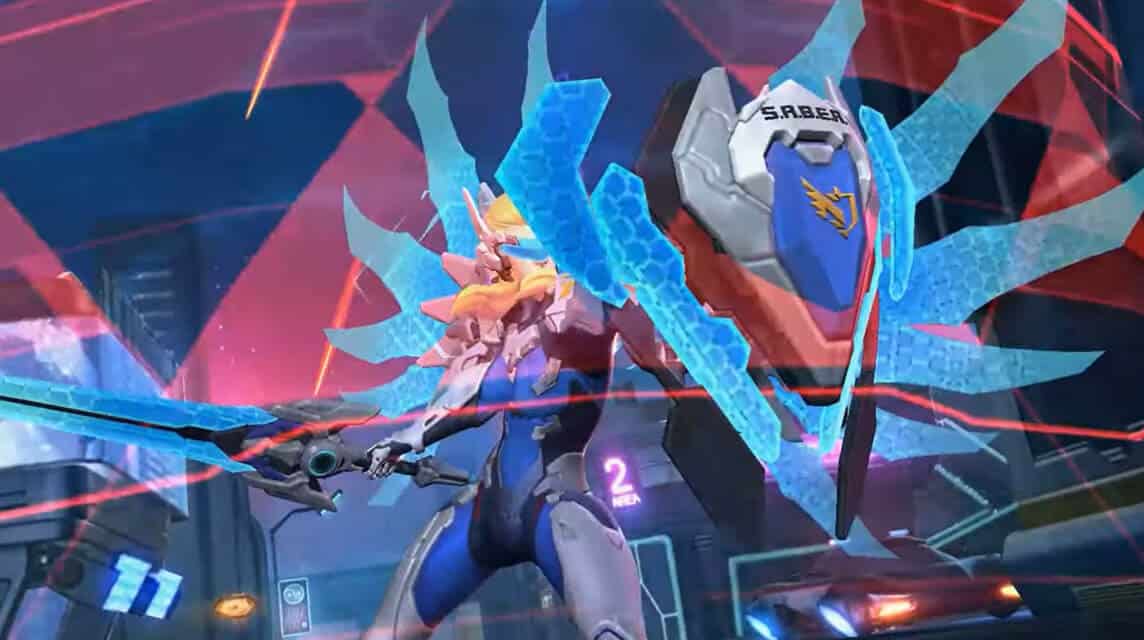 Freya animation saber skin also become more memorable like a truth-defending knight from the future, it can be seen from the way Freya is flying with wings cyborgthen took out shield digitalit is pentagon shaped.
Read also: 7 Epic Fanny Skins That Can Spoil the Eyes! There's a New Skin Rumor!
Added Animation Effects Skills Freya
Freya Saber Skin also add effects basic attack, skills 1, 2 and ultimatewhen used in matches.
Scroll to continue reading
Scroll to continue reading
Scroll to continue reading
Scroll to continue reading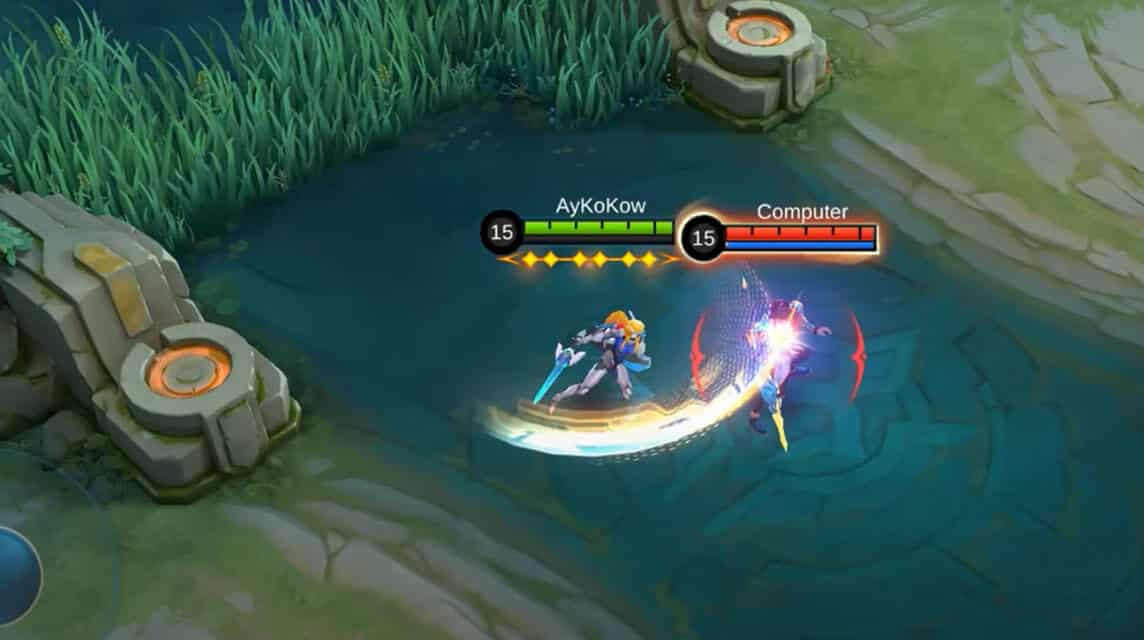 Attack basic Freya has an effect digital like a blue light and aura, especially during his third attack. There is an additional effect of swinging the sword saberthe one that is light blue and a little crest SABER Squad.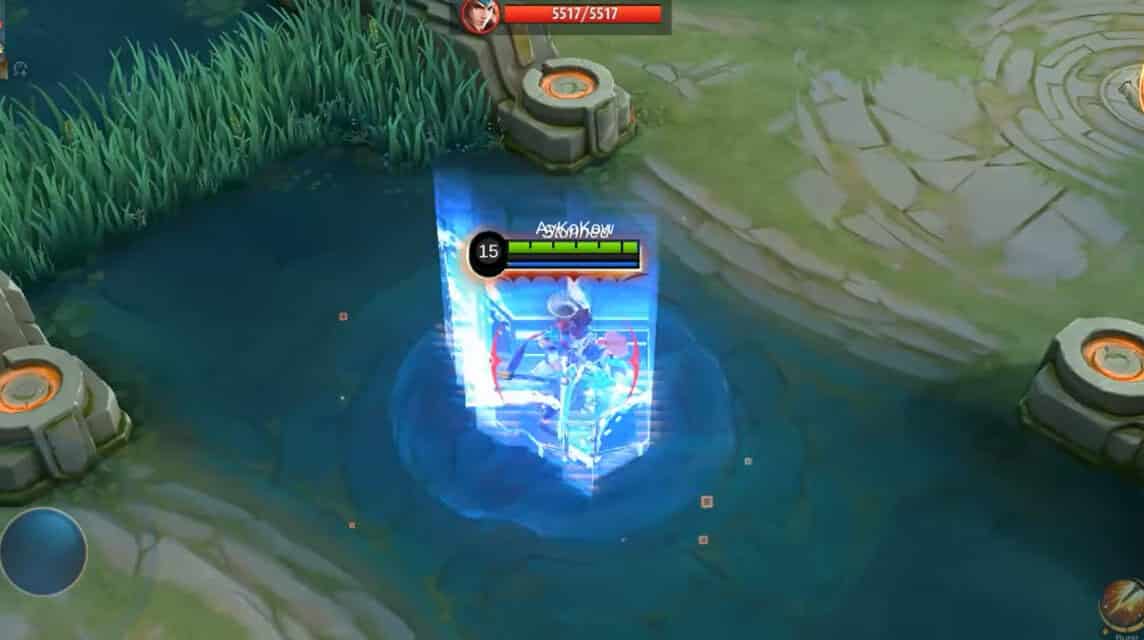 Skills 1 Freya is also surrounded by a blue white light with a crest SABER Squad that beautify the visual effect skills the. Animation skills it also looks smoother compared to default skills-his.
Skills 2 Freya who stabbed her opponent then got upgrade visual effect, by adding that blue and white aura every time Freya stabs her opponent. This animation is also very linkable with skills 1 so that Freya's attacks become cooler.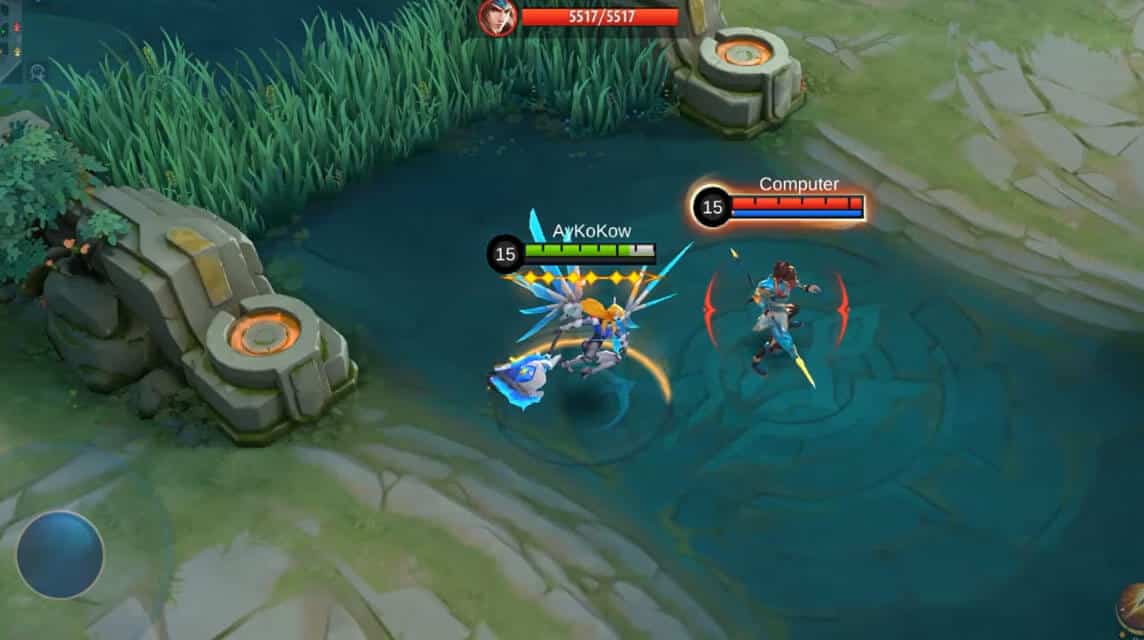 Ulti Freya saber skin which turns it into Valkyrie mode also showing wings cyborgher so that she looks like a Goddess from the futuristic Norse Mythology.
Furthermore, you can strengthen while cooling your attacks basic, skills 1 or 2 Freya with mode this. Freya's sword turned into a kind of high-tech ax with its light blue, white and gray colors which would increase the range of the attack further.
Skills 1 and 2 Freya also have higher destructive power. With saber skins this, Freya looks even cooler like hero Saber but deep Valkyrie mode.
Updates Release Date And Price Skins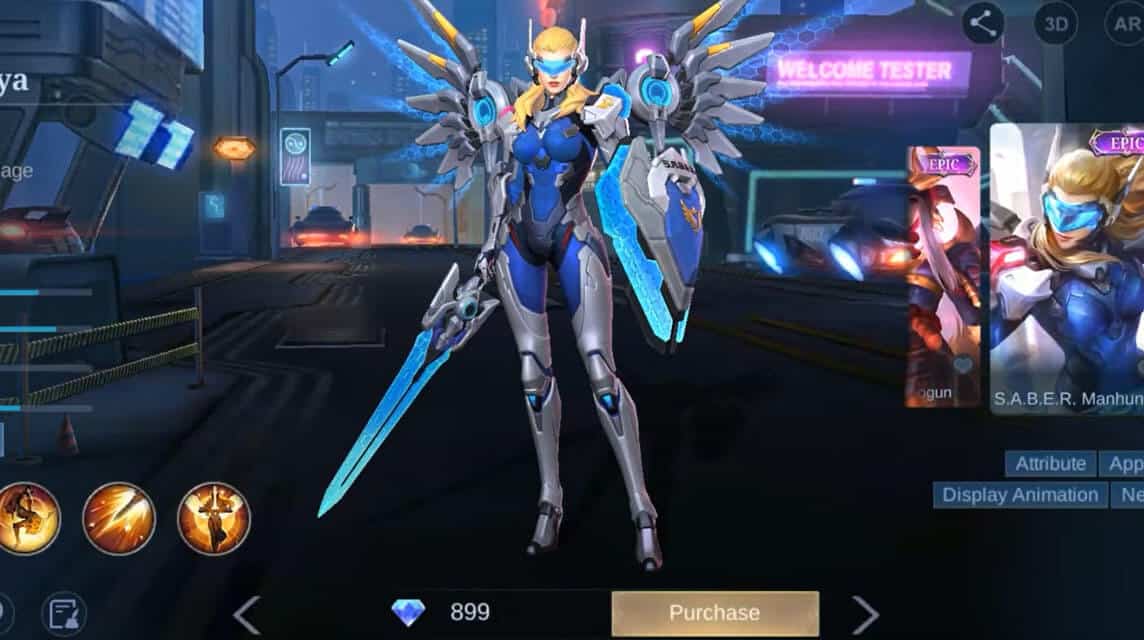 Skins Freya SABER Squad It's scheduled for February 10th with the theme skin "Freya SABER Manhunter"according to the role" Valkyrie-his.
With Freya's entry inside SABER Squad this, will automatically increase the personnel with a chivalrous heart and ready to defend the truth against VENOM squad in the Mobile Legends arena.
If you are interested in having skin this (which is actually highly recommended), you have to give it up diamonds-You take off as much as 899. However, you can get some relief by buying it at the beginning of release skin this is as much as 30%.
Read also: The Aspirants Mobile Legends Event Has Its Official Leak!
Hopefully, Moonton won't have any problems and delay the release, Vicigers. Who knows after skin it's release, Freya so hero more popular like season–season the beginning of Mobile Legends.