ONIC DRIAN
The owner of the real name Adriand Larsen Wong, ONIC Drian is an 18 year old teenager who was born on August 28, 2002 in Pontianak, West Kalimantan. This teenager migrated to Jakarta when he decided to join the esports team Mobile Legends, ONIC. 
Pro player with instagram account name @driandlarsen this, often acts as a tanker in his team. ONIC Drian's experience as a core player in MPL is already high. In MPL Season 8, the name ONIC Drian is included in the Top 5 ranks Most Killer or most hero killers.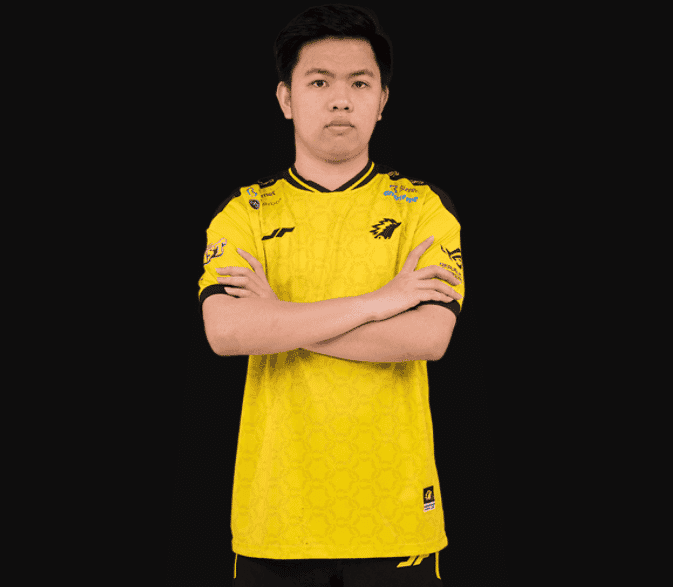 With this nickname, it adds to the series of achievements that have made ONIC Drian's name in the MLBB esports branch.
Get a Free ROG Laptop and other attractive prizes just by joining Discord Quest #GamingYourWay at VCGamers. Join Now Here!
It's not enough, ONIC Drian's name is also included in the Top Global ranks and won the MSC in 2019 and various other prestigious tournaments.
Like other Mobile Legend players, ONIC Drian also has several hero its mainstay, one of which is Hayabusa. To add to the treasury hero skills which he has user hero assassin It's also always trying and learning about other heroes, including Desert Elf Floryn. 
ONIC Drian's Response to Hero Floryn
As one of his favourites, ONIC Drian rates hero Floryn has good potential as a hero support to be played in MPL Season 8 especially in the round playoffs later. Remember skills Floryn can give effect crowd control stun on the enemy and give heal on his teammates.
However ONIC Drian measures the effectiveness of Floryn as midlane playmaker, not good. According to this 18 year old teenager, Floryn would be more effective as a Roamers or Tank.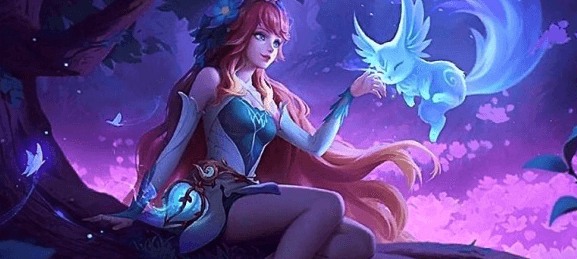 ONIC Drian also added that Floryn is hero a new one whose existence is not well understood by most players. So there are still a few players who can maximize hero recently as support in midlane.
Even so, ONIC Drian can't deny his interest in pursuing it hero Floryn. Remember hero it has the ability to heal teammates while providing CC stun on the opponent. Because hero with this ability is very rare.
Damage per Skill Floryn
As stated by ONIC Drian, considering that Floryn is a new hero. not many have been able to play it to the fullest and find the right items and combos for Floryn, but if you are curious about Floryn, you can start by understanding the skills he has as below: 
Passive Skill
Scroll to continue reading
Scroll to continue reading
Scroll to continue reading
Scroll to continue reading
god
Floryn has a partner born of her glowing seed named Dew. Dew accompanies him throughout the fight. Lantern of Hope this Dew's residence is also special items for Floryn who upgraded 20% Magic Power and 5% Movement Speed-This item can also be given to teammates without adding their item slot.
Active Skills
Skill 1 – Sow
Floryn will throw energy at the chosen opponent and deal 220/260/300/340/380/420 (+150% Total Magic Power) magic damage. In addition to dealing damage to enemies, this skill will also throw Healing Fruits on teammates and kill them.restore 50/70/90/110/130/150 (+65% Total Magic Power) + 5% of lost HP to Floryn as well as nearby friends. The range of this attack will increase by 125% when Floryn uses Evolved Lantern.
Skill 2 – Sprout
This skill has a type damage area. Floryn will shoot an energy ball forward and deal 225/280/335/390/445/500 (+90% Total Magic Power) magic damage after being hit by an opponent or reaching the maximum limit this energy ball will explode and provide additional damage 135 to 300 (+54% Total Magic Power) magic damage  and gives a stun effect to the opponent for about 2 seconds. The range of this attack will also increase by 125% when Floryn uses Evolved Lantern. 
Ultimate skill – Bloom
Floryn will give heal 400/460/520 (+40% Total Magic Power) HP to all teammates who are in the arena twice. In addition to the heal effect, Bloom also provides magic damage as much as 300/345/390 (+60% Total Magic Power) also slows them down by 30% to nearby enemies.
Use the hero Floryn in the Road to Mythic mission by following tips from pro players like Onic Drian.
Also Read: Aura High had a hard time, this is the reason for getting up