One of the fighters Mobile Legends the one who is good at early games is Dyrroth. There are 5 advantages of Dyrroth's hero that you should know before fighting him.
Dyrroth is one of the most feared warrior heroes in Mobile Legends, this hero has excellent fighting skills. He is the right choice to fight against Assassin heroes, this hero skill can't make the opponent move.
Playing it is very easy because you have to use every attack skill. Even when building defenses, this one warrior hero is very strong. With his first skill, he was able to clear the minions faster. There are a number of advantages of the Dyrroth hero in the game.
For those of you who are still hesitant to buy this hero, there are five advantages of the Dyrroth hero that will make you buy it. Let's see below.
List of Hero Dyrroth's Strengths
Good at Early Game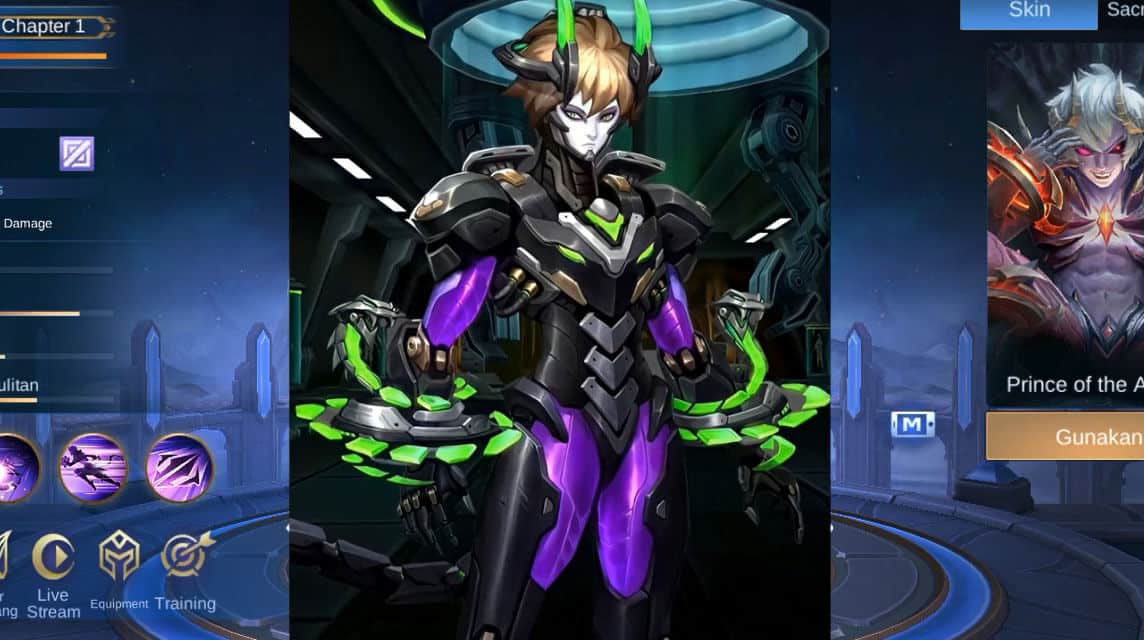 The advantage of Dyrroth's hero from other fighter heroes is that he has great damage at the beginning of the game, he gets this ability from passive skills and both skills.
Wrath of The Abyss When Dyrroth's Rage reaches 50 percent, one and both skills are strengthened. After two basic attacks, another attack will be intensified.
The Two Skills (Spectre Step) Apart from being used in shooting, this skill can also lock the target, dealing 345 (+120 percent of the total physical attack) and reducing the target's physical defense by 50 percent.
Thanks to the combination of these two skills, Dyrroth becomes strong, even though he doesn't use offensive objects. He suffered considerable damage when attacking Mobile Legends.
In addition, he was also very strong from the Early Game. This hero can deal painful damage with a combination of his attacking skills. When dealing with heroes with thin HP, he can easily defeat skill combinations. Make sure you use each of his skills to maximize the resulting damage. 2. 
Have a Great Lifesteal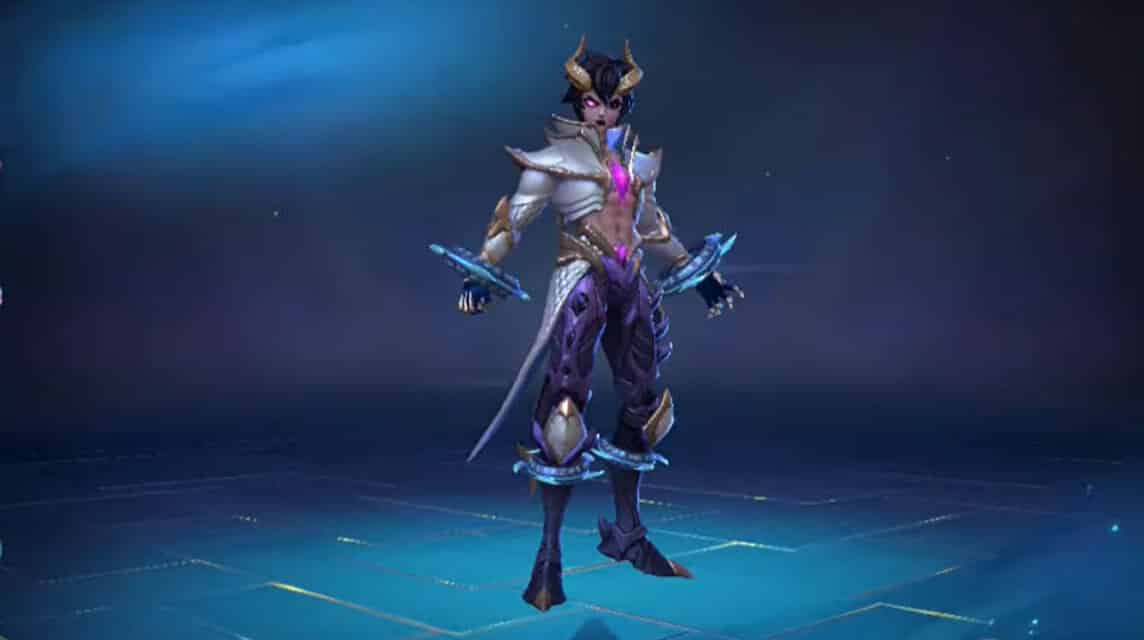 Having a very severe impact on life is Dyrroth's scariest hero advantage. What is the difference from other lifesteal heroes? Since the magnitude of the lifesteal effect is known to depend on the damage done by the hero, Dyrroth's hero has a lot of damage from his passive skills, and both of them clearly have serious lifesteal effects.
With the help of almost anything in the lifestyle, such as Endless Battle or Bloodlust Ax, he can easily change his HP.
Other Hero Fighters who are famous for their heavy lifesteals, such as Alucard and Ruby, can be defeated when fighting against Dyrroth's hero, can you imagine how strong Dyrroth's influence is on lifesteal?
He also has a good passive skill, where his base attack is strengthened after using two base attacks. If the anger reaches 50 percent, it will increase the explosive rate and mind pace.
There is also a change effect that results in how much damage is inflicted from this passive skill. In addition, every time an attack hits an opponent, Cooldown Reduction removed from skill one and skill two for one second. You have to understand this well to improve its performance in the game!
Good Escape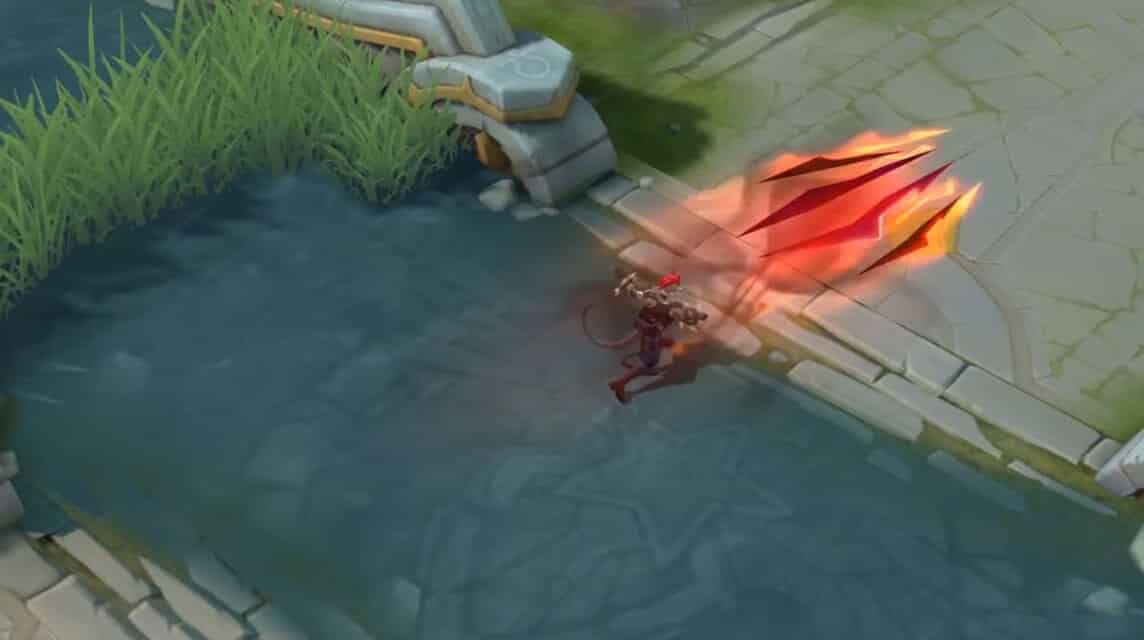 This hero also has good offensive or escape abilities. it also has good escape ability. Using his second skill, he immediately blinked. These two skills can be used as an escape skill or can also be used to approach the enemy quickly.
You need to know that these two skills can break the opponent's armor and the damage from their attacking skills can be more painful. This hero is actually very skilled thanks to his second skill (Spectre Step).
This skill allows him to shoot twice, with this skill Dyrroth can easily catch up or run away from the enemy. However, you have to be careful when using this skill, even he can be killed.
Read also: Hero Combo Dyrroth Mobile Legends, Perfect!
Lively and Agile
The advantage of the Dyrroth hero has a high level of strength. Especially if he used his own warrior character and used the Festival of Blood talent.
The additional effect of the vampire spell produced by the Festival of Blood talent can increase it. In addition, killing the opponent's hero can increase the effect of spell casting by up to 12 percent. Using the right damage and items to build defenses will also make his strength level in the game even stronger.
Skill One (Breast Strike) Dyrroth detects a hit to the chest in a certain direction, slow damage and impact from 25 percent to 50 percent in 1.5 seconds.
Then the second skill (Spectre Step) can cause slow damage up to 90 percent. Finally, the third skill, Dyrroth's (Abysm Strike), unleashes a forward attack, dealing 55 percent damage and slow impact in 0.8 seconds. With all the slow effects that Dyrroth's hero has, the opponent can't run away.
Very Good Durability
Dyrroth can move quickly and can run efficiently. His second skill allows him to instantly move with the resulting blink movement.
Make sure you make the most of this one. Roaming to help your team during a battle so you can easily win because the damage done by him is also high.
Read also: Recommended Strongest Dyrroth Counter Item in Mobile Legends 2022
Well, those are the five advantages of Dyrroth's hero that you need to know. For those of you who want to buy a hero whose role is Fighter, we highly recommend the Dyrroth hero.