The new moon has arrived and you can use any combination of characters FF Max for this push rank in May 2022. Use the one that suits your playing style.
FF Max's character combination is one of the most debated aspects of it. While each character in the game has unique skills that have the potential to completely change the course of the match, the option to combine abilities adds another interesting layer to this feature.
There are three slots available for each character, which can be unlocked by spending gold or diamonds. However, the developer has imposed some restrictions, such as the user can only have one active skill in any FF Max character combination.
Having the right combination of FF Max characters becomes even more important in rank matches when players want to push rank in May 2022. A winning combination can easily translate to better prospects of winning encounters and even games.
The choice of characters and their combinations in Free Fire MAX is completely subjective. This article is for reference only and not absolute. Other powerful characters, such as A124, Skyler, Dimitri, and others, can be used to create incredible combinations.
List of Strongest FF Max Character Combinations
K + Miguel + Dasha + Shirou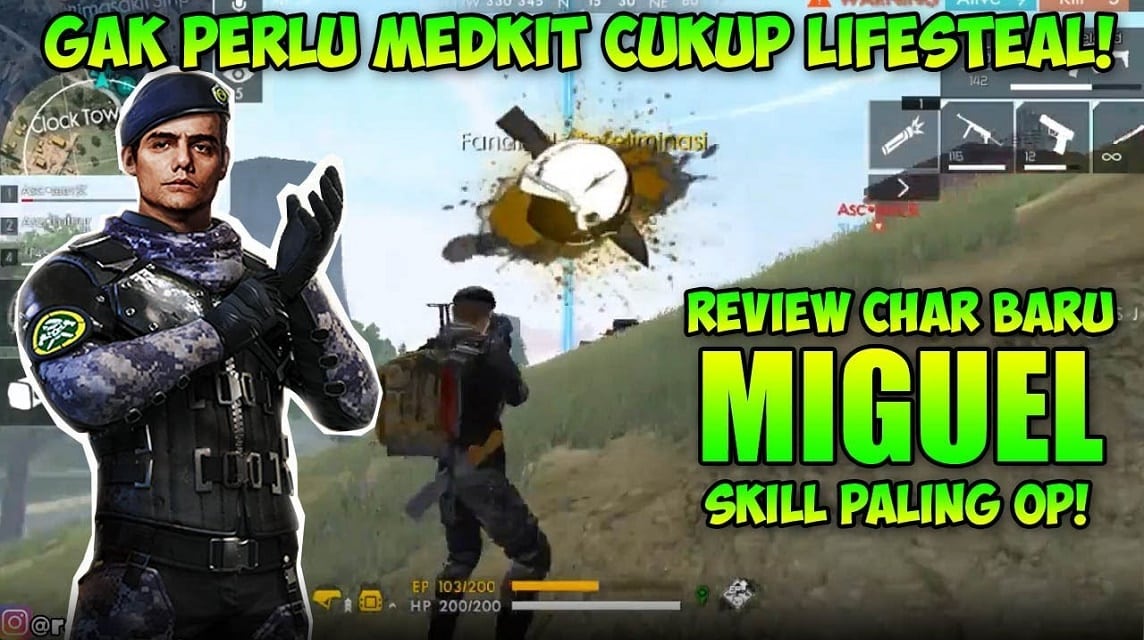 Master of All is an active ability that increases the maximum EP by 50. This ability is divided into two different modes. The first is Jiu-jitsu, offering a 500 percent increase in EP conversion rate to all allies within 6 meters.
Meanwhile, Psychology mode recovers three EPs every 2.2 seconds, up to 150 EPs. Gamers can switch between the two modes every three seconds.
For every individual kill score in Free Fire MAX, they will get 30 EP with the help of Crazy Slayer. 
Dasha's abilities affect two different aspects of Free Fire. This reduces fall-related damage by 30 percent while cutting the amount of time it takes to recover from this fall by 60 percent. While the recoil build up is reduced by 6 percent, and the maximum recoil is reduced by 6 percent.
Damage Deal is activated when an enemy hits a player within 80 meters. Attackers will be flagged for six seconds. An initial shot against this opponent will result in an additional 50 percent armor penetration.
K is an important part of the FF MAX character combination as it allows the user to recover HP through increasing the EP to HP conversion rate. The characters have become independent in terms of EP production in previous patches.
In addition, Miguel provides an incentive to take the next step and play aggressively because EP will be restored after the frag.
Meanwhile, Dasha's Partying On is a must-have for both novice and experienced gamers. Reduction in recoil simplifies use of SMGs and assault weapons throughout the range. With Shirou, players can now deliver shots with increased armor penetration.
Alok + Moco + Jai + Luqueta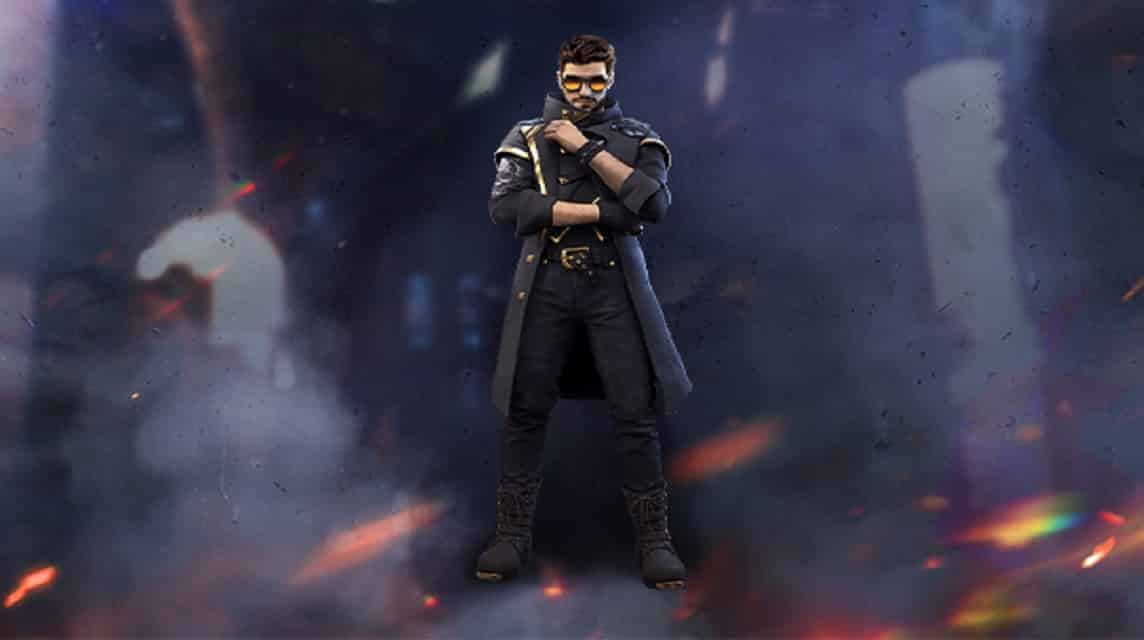 Drop the Beat in Free Fire generates a 5 meter aura that increases movement speed by 10 percent and provides an additional healing effect. It will regain 5 HP for 5 seconds; however, this effect will not be added, and the cooldown will be 45 seconds.
Moco flags enemies shot for two seconds, and this info is also shared with teammates. So, arguably, the bullet will have a tracer when it shoots at it.
After taking down an opponent, Jai's Raging Reload is activated. The gun magazine is automatically refilled to 30 percent of its capacity. It is limited to AR, Pistol, SMG, and shotgun.
Each frag increases the player's maximum HP by ten. However, this is capped at 50. Since its release, Alok has long been a fan favorite on Free Fire, due to its incredible healing powers.
Users can rely on Drop the Beat to regain HP without using a medkit while gaining some agility.
Moco is a favorite of many gamers because he can provide important information when they have tagged their opponent. Therefore, it can be used regardless of the character combination.
Jai, on the other hand, has the advantage of automatically reloading the weapon's magazine after immobilizing an opponent, ensuring that the player is always ready to fight again at any distance.
Luqueta will increase the maximum HP to 250 after a certain amount of frag, which is a great advantage in battle royale mode. This FF Max character combination is very important for you to use.
Wukong + Jota + Hayato + D-Bee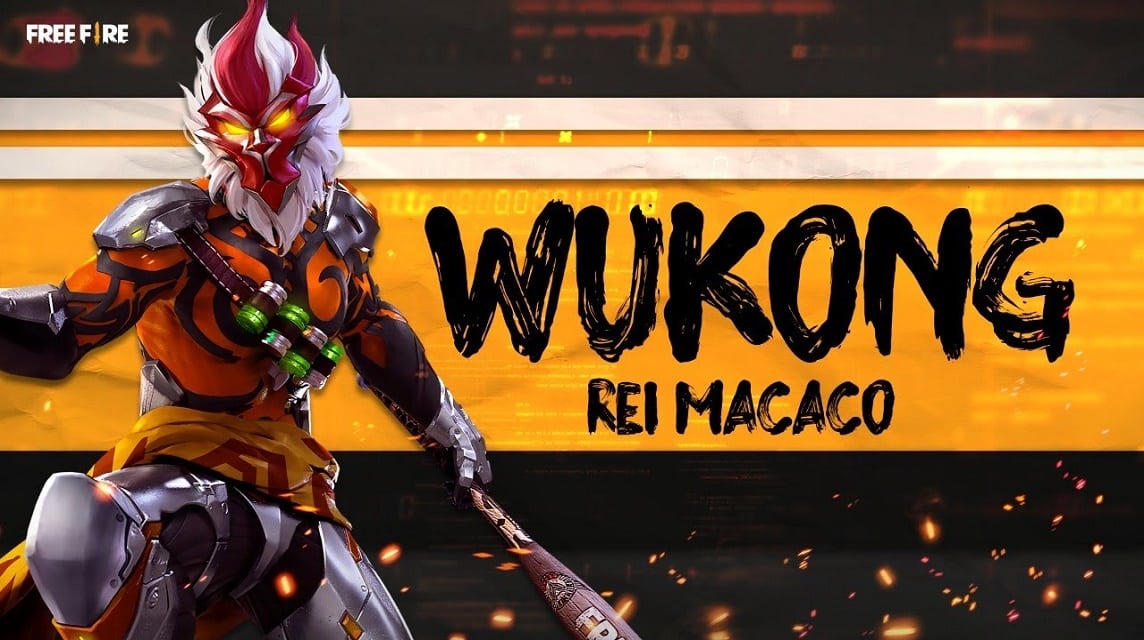 Wukong turns into a bush, but at the cost of 20 percent reduced movement speed, which lasts for 10 seconds. This transformation will end when the player attacks the opponent. It has a cooldown of 300 seconds, but it even resets when Wukong defeats an opponent.
Jota regains HP when gamers shoot enemies. In addition, 10 percent of one's HP was regained after defeating an opponent.
Bushido is an excellent ability to have in a combination of characters in Free Fire. With every 10 percent reduction in maximum HP, this ability increases armor penetration by 7.5 percent.
D-Bee is especially useful for users who shoot while moving. This will increase movement speed by 5 percent and accuracy by 20 percent when the above conditions are met.
This combination is intended for fashion Clash Squad in Free Fire MAX, which is characterized by quick and brief encounters with shotguns and SMGs.
Wukong's ability will assist players in closing the distance and then destroying them with rifles and SMGs. Meanwhile, gamers can rely on Jota's ability to refill HP in every frag in every mode in Free Fire.
The D-Bee is especially useful when SMGs are used as individuals can run and shoot their opponents with increased precision.
Read also: This is the Best Leon FF Character Combo in Season 26
Hayato becomes very useful in melee encounters as it helps more armor penetration when HP runs out. You really have to use this FF Max character combination to get Booyah.