Player Free Fire MAX who can't afford diamonds to buy in-game items have a great alternative in the ff Max code. 
When used, these codes give players a variety of in-game rewards, including skins, costumes, and more.
It should be noted that server restrictions are applied to redeem the ff Max code, and players must obtain an active code specific to their region to be eligible for rewards. An error message will be displayed on their screen if they use a code meant for another server.
FF MAX Code List August 8, 2022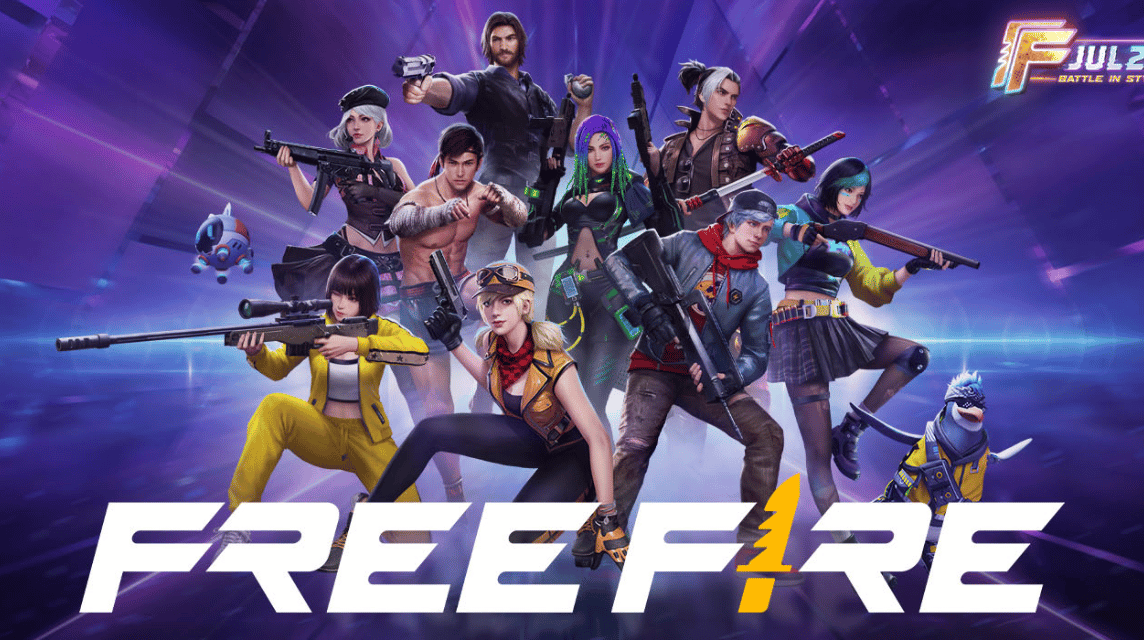 Free Fire Max has been equipped with various exclusive skins such as skins, costumes, and more for players to enjoy in the game. These items are usually in high demand and loved by the gaming community, and players generally want to have the best collectibles in the game.
In most cases, players who want to get skins in the game have to spend diamonds. However, some players don't want to spend real money in the game and often look for alternative ways that can reward items for free.
Get a Free ROG Laptop and other attractive prizes just by joining Discord Quest #GamingYourWay at VCGamers. Join Now Here!
As a result, redeem codes have emerged as a savior for many players, and they provide the best method to get in-game rewards for free. In this article, a list of the latest codes has been provided.
Here are some redeem codes that Free Fire MAX players can use as of August 8, 2022:
8F3QZKNTLWBZ
FF11HHGCGK3
BB6IYCTNH4PV
3YXY3EGTLHGJ
XMCPTFNXZF4TA
FF119MB3PFA5
FF10617KGUF9
SARG886AV5GR
FF11DAKX4WHV
WLSGJXS5KFYR
FF10GCGXRNHY
X99TK56XDJ4X
FF11NJN5YS3EZ
RJAPH294KV5Y
Scroll to continue reading
Scroll to continue reading
Scroll to continue reading
Scroll to continue reading
6ACLK7KUD1N
FF11WFNPP956
FF1164XNJZ2VW
0JJAFV3TU5E
Alternate Code
For those of you who can't exchange some of the codes above, you can try below. Hurry up and claim before other players use it!
X99TK56XDJ4X
SARG886AV5G
R3IBBMSL7AK8
G4ST1ZTBE2RP
9J3ZKQ57Z2P2P
FF7MUY4ME6S
CGCNVA2PDRG
RZ8F3QZKNTLW
BZB3G7A22TWD
R7XWEYV
GQC3CT8Q
Due to expiration and server constraints, this particular Free Fire MAX redeem code may or may not work for some users.
Read also: 5 Best FF Max Redeem Codes 2022
How to Exchange FF MAX Code
Old player Free Fire MAX will know exactly what to do with redeem code. However, those of you who are not familiar with the redemption process can take a look at the steps outlined below to get the rewards into your account.
To use the redeem code, players must first head to the game's Rewards Redemption Site. This website serves as the official portal for using redeem codes.

Once on the website, the player must log in using the platform linked to the Free Fire account. The six platforms available on the website are Google, Facebook, Twitter, Apple ID, Huawei ID, and VK.

Players can then enter the redemption code into the text box on the screen and click on the 'Confirm' button.

Players can open in-game emails to claim various rewards from ff Max codes.
Read also: FF Redeem Code August 6, 2022, Free Diamonds!
The redeem codes listed above may or may not work for some players due to unknown expiration dates and applicable server restrictions.