According to Vicigers friends, which one is better for rank matches in Free Fire? Chrono or D-Bee FF? Let's discuss in this article.
Rank Match in Free Fire is very difficult to do, especially if there are many pro players in it. Opponents are highly skilled and securing Booyah is a daunting task.
While winning is not impossible, the odds are mostly unfavorable. This is where good character makes all the difference.
Get a Free ROG Laptop and other attractive prizes just by joining Discord Quest #GamingYourWay at VCGamers. Join Now Here!
Using the right one will allow you to turn things around in battle. The two characters are Chrono and D-bee FF.
One was able to carry an impenetrable shield into battle, while the other could run around the opponent in battle.
In this article we will discuss each skill and its advantages. If you are confused about having between the two, please refer to the explanation below, friend!
Chrono vs D-bee skills FF
Chrono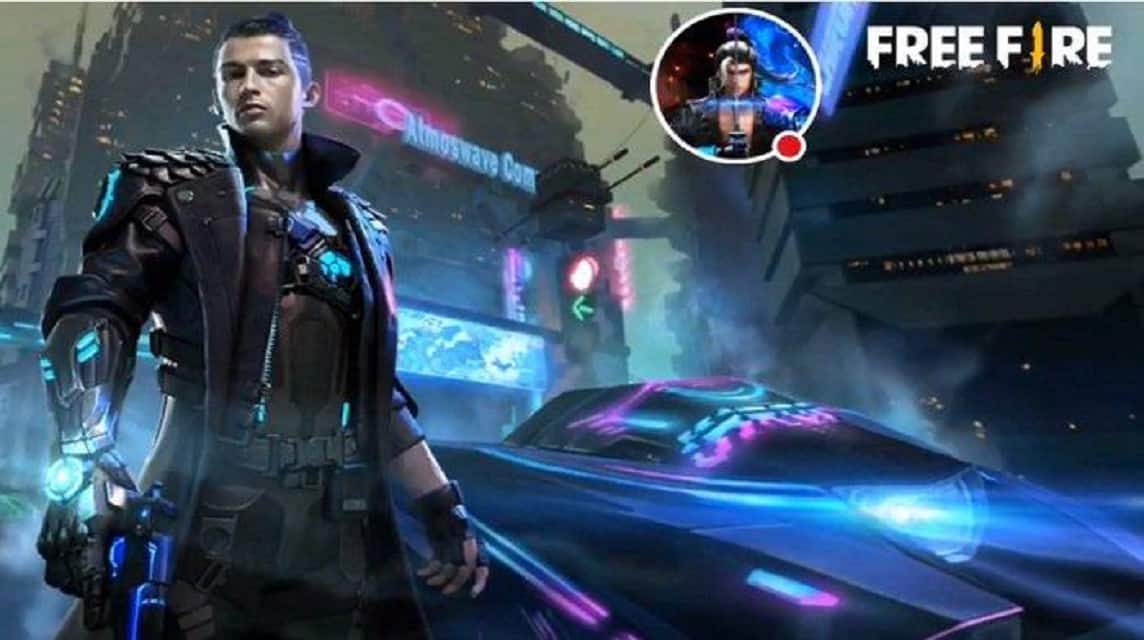 Chrono's "Time Turner" skill in Free Fire is incomparable. This skill creates a dome-shaped force field that protects the player in it.
Chrono's "Time Turner" skill can absorb up to 600 damage and players inside can shoot out enemies. Movement speed also increased to 10 percent. Chrono's "Time Turner" skill lasts 5 seconds and has a cooldown of 220 seconds.
D-bee FF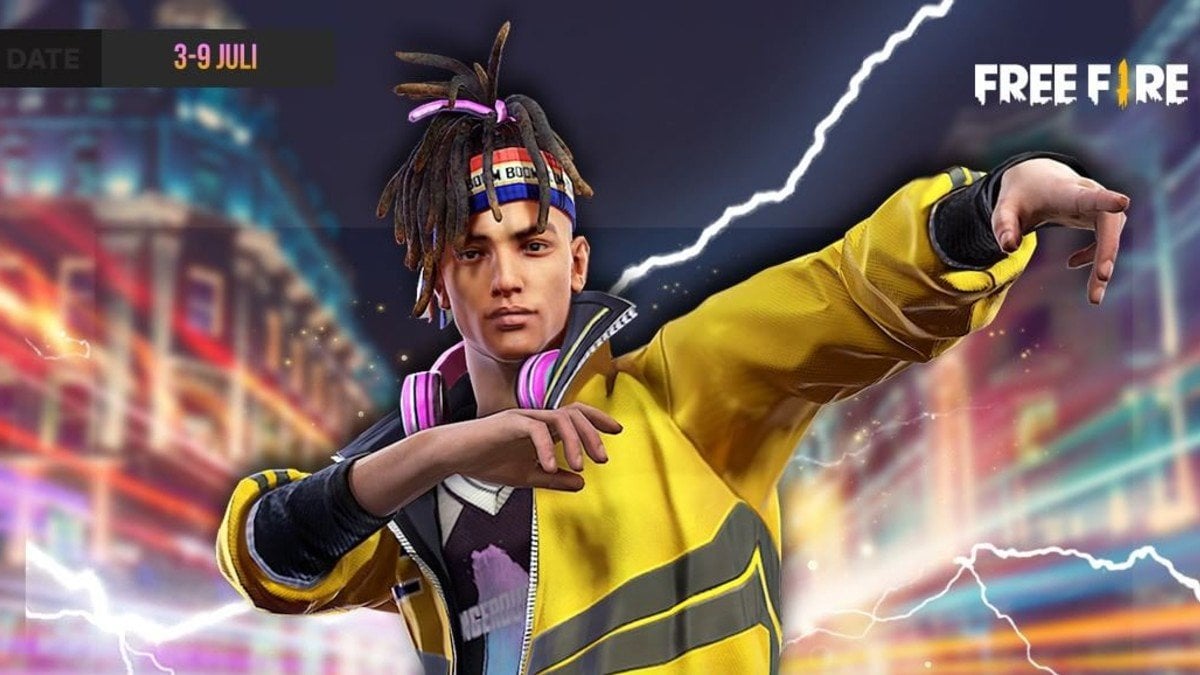 D-bee FF's "Bullet Beats" skill gives bonus accuracy and movement speed. When shooting while moving, you can get 15 percent movement speed and a 35 percent accuracy bonus. D-bee's "Bullet Beats" skill is a passive skill and has no cooldown period.
D-Bee FF is perfect for those of you who want to play aggressively compared to Chrono's character. Without the cooldown period, you can save a lot of time and chase enemies who have been hit by your damage.
Chrono vs D-Bee FF Skill Usage
Chrono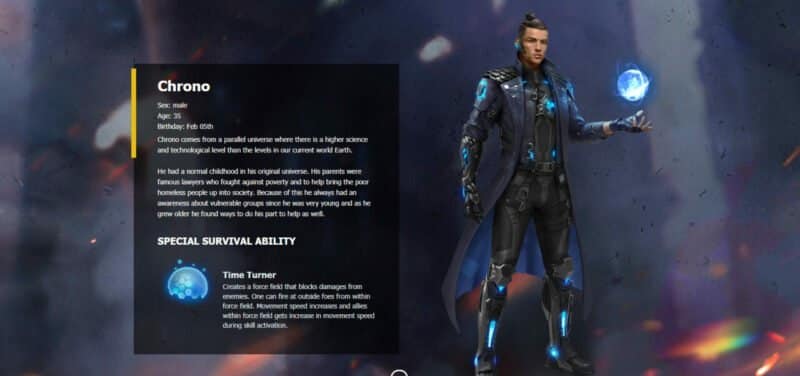 The main function of the Chrono character in Free Fire is to attack the opponent. The force field allows you to push into enemy ranks aggressively and deal massive damage. Chrono is especially useful in troop clash mode, where space is limited.
Scroll to continue reading
Scroll to continue reading
Scroll to continue reading
Scroll to continue reading
Another important use of this character is mastering the battlefield. When your opponent rushes, you can use your shield to defend and return fire. Even though the skill only lasts for 5 seconds, you can deal damage with impunity.
D-bee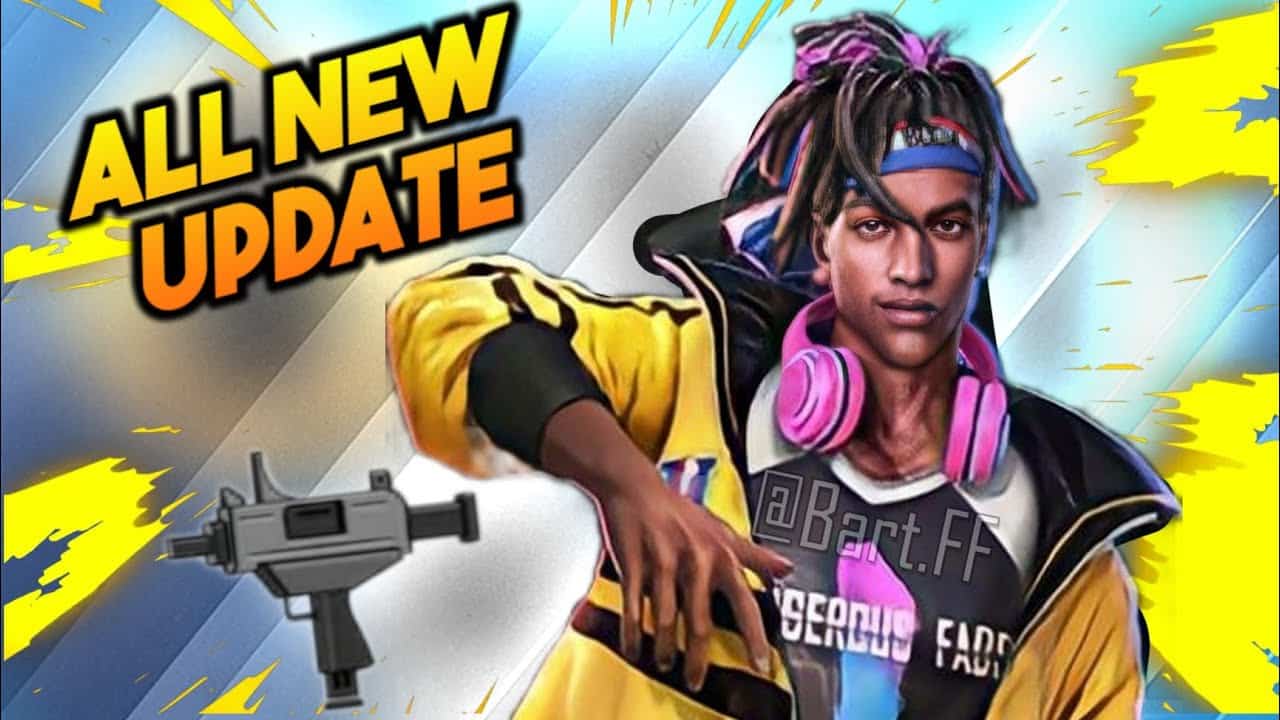 D-bee can play many roles in battles in the Free Fire game. The speed bonus can be used to flank opponents, while the accuracy bonus can be used to land more headshots. His skills even allowed him to catch up to opponents fleeing battle.
By using the D-Bee character, it will be very easy to catch an opponent who runs away after being hit by damage. Not surprisingly, many players get a lot of kills by using the D-Bee character in Free Fire.
Read also: How to Buy Elite Pass Free Fire Season 43, Lots of Attractive Prizes!
Conclusion
Chrono and D-bee have completely different skills in battle mode in rank matches. Chrono offers defensive skills, while D-bee offers high mobility in rank match battles.
While both are good at ranking matches, D-Bee is the clear winner for you to use in rank matches.
No doubt D-bee is an excellent Free Fire character to choose from in rank match mode. Improved mobility and accuracy are beneficial during firefights.
However, Chrono is also too strong in 1v1 situations in Free Fire. If you are an aggressive player in Free Fire, then D-Bee is the most suitable for you to use. Meanwhile, if you are a passive player, you can use the Chrono character in the Free Fire rank match.
Read also: 5 Free Fire Gold Royale Bundles, Amazing And Must Collect!
Well, that was the difference between Chrono vs D-Bee. Between the two of them do have quite a difference in terms of skill. You can use both in rank matches.
Make your choice according to your playing style. However, we have provided an explanation of the skills and also the best options that you can use. So, are you ready to start the rank match again?