How to Fix DualSense Not Charging During Rest Mode
DualSense controller PS5 tidak dapat di charge saat Rest Mode. Mengapa kamu tidak dapat mengisi baterai DualSense kamu? Pada beberapa kasus, PlayStation 5 kamu mungkin tidak dapat di cas saat dalam status Rest Mode. Sebagai salah satu bagian dari PS5: Ultimate Guide, VCGamers akan membahas tentang hal ini dan menjelaskan cara-cara alternatif untuk memperbaiki hal ini.
PS5 Controller Not Charging During Rest Mode
Meski hal ini terjadi tidak pada semua console PS5, ada beberapa pengguna PS5 yang tidak dapat mengisi daya controller DualSense mereka menggunakan console dalam status Rest mode. Masalah ini terlihat seperti ada masalah pada port USB Type-A di PS5. Bila kamu mencolok DualSense kamu dengan menggunakan Kabel USB – port USB Type-A, Dualsense kamu tidak akan mengisi daya saat dalam keadaan Rest Mode. Kamu akan dapat mengetahui hal ini karena cahaya di DualSense kamu tidak akan berwarna oranye.
Bagaimana Cara Memperbaiki Masalah Charging DualSense Controller PS5 ?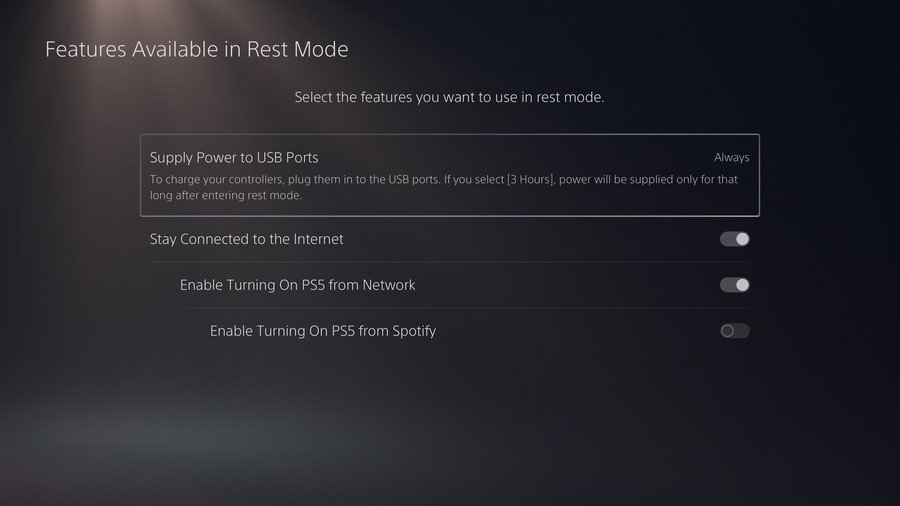 Sony telah merilis firmware update 20.02-02.26.00. Meskipun dalam update notice tidak disinggung ada nya perbaikan masalah ini, namun sistem software update ini dapat memperbaikinya. Untuk itu, kami sangat menyarankan agar kamu meng-install sistem software update PS5 dan kamu tidak akan menemukan masalah ini lagi.
Bila kamu menggunakan firmware PS5 versi sebelumnya, ada beberapa hal yang dapat kamu coba untuk membuat DualSense mengisi daya dengan normal. Langkah pertama, periksa setting power saving PS5 kamu. Buka Settings > System > Power Saving, kemudian buka Feature Available in Rest Mode. Buka Supply Power to USB ports dan pastikan pilihan 'Always' atau '3 Hours' telah dipilih.