Get build Ling hurts in Mobile Legends on this article. Become an invincible assassin by using the following Ling build items.
Ling is one of the strongest assassin heroes currently in Mobile Legends (MLBB). After the recent buff, the damage from his first and ultimate skills increased, with Ling hyper carry being one of the most favorite and overpowering picks at the moment.
Not only that, Ling's skill to kill and get out in an instant became a nightmare for marksman and mage. But hyper carry is not that easy, because the team depends entirely on you, whose bad decision can end the game immediately.
Get a Free ROG Laptop and other attractive prizes just by joining Discord Quest #GamingYourWay at VCGamers. Join Now Here!
So in this guide, we are going to show you Vicigers how to properly build a ling ling in Mobile Legends and win the battle in Land Of Dawn.
Build Ling hurts in Mobile Legends
There is no end to discussing Ling, who is the last hero on the original server. Since the launch of this hero, it has succeeded in making players interested in using it because of its unique skills.
Currently, Ling is famous as a very OP hero. However, you can increase the strength of the ling, with the correct choice and use of items. What are Ling's most painful build items?
Most Ling users use two different build types. We will guide Vicigers friends to the two most painful Ling builds in Mobile Legends.
Boots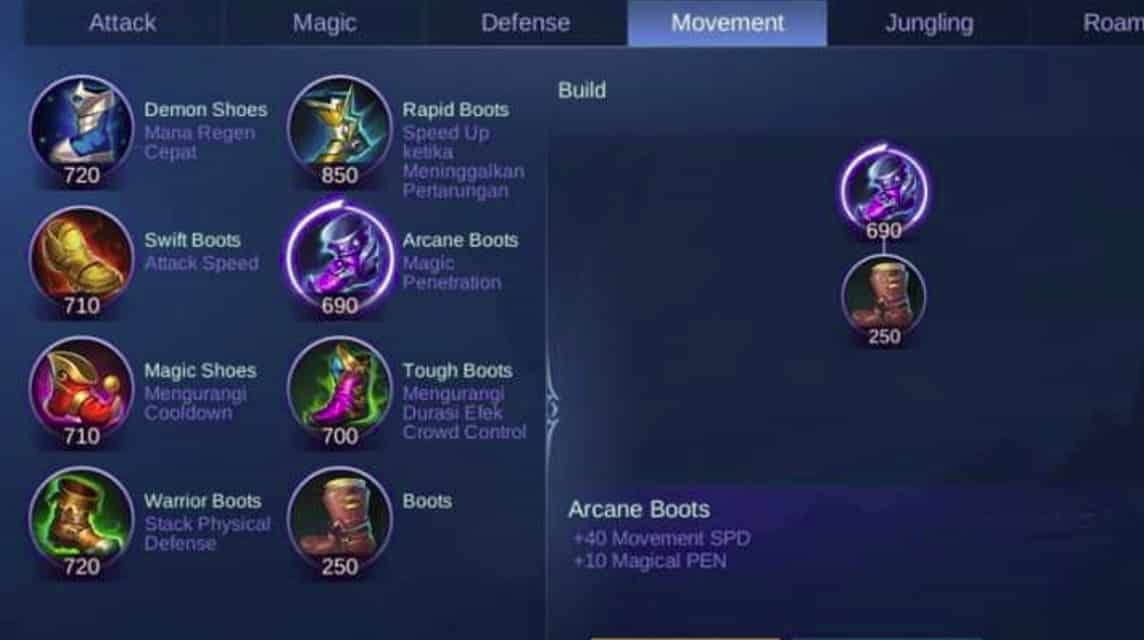 This build will be recommended if you pick up Bravery in your Emblem set. Boot shoes will mainly reduce the skill CD that will allow you to use them quite vigorously.
This build is used by most of the pro players and you have to pick up agility in the emblem set for this. This build also has one advantage, because you can pick up more attack equipment than others, your damage probability is high when using this ill Ling build.
Magic Shoes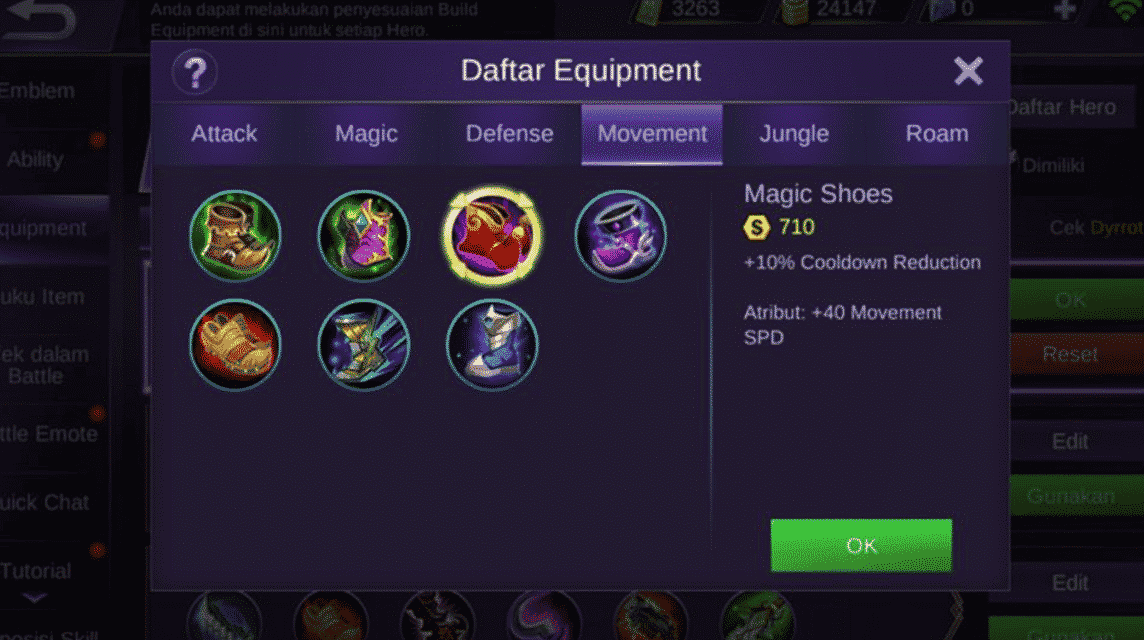 Basically, Ling doesn't need magic shoes, because Ling can easily jump from wall to wall so items like shoes feel less necessary for him. However, if you want to wear magic shoes, this is the right option.
Scroll to continue reading
Scroll to continue reading
Scroll to continue reading
Scroll to continue reading
Because with this item you can shorten the skill reuse time. So you can easily use the Ling skill, with a shorter reuse time.
Berserker's Fury
Berserker's Fury is a very appropriate item, because it can make Ling even more sick in the early game. Due to Ling's passive attribute, this item can provide + 20 percent chance of critical damage.
Then, this item will be very suitable for assassin heroes because you can add + 40 percent critical damage, + 25 percent critical probability, and +6. Physical attack points in use.
Endless Battle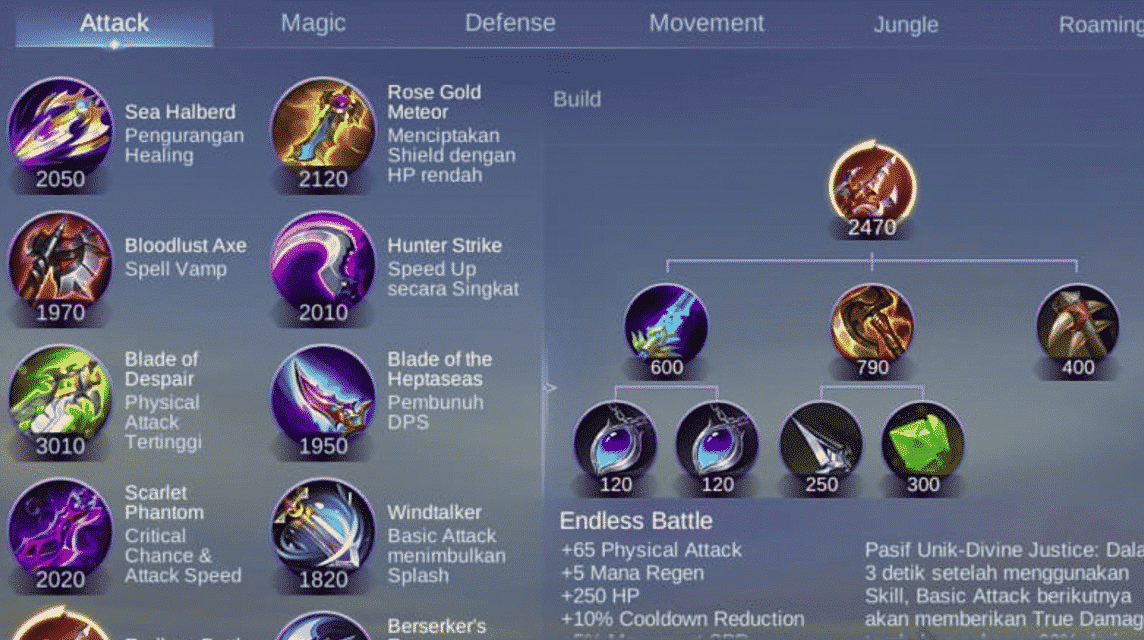 This item is probably a super complete build, because there are a lot of extra stats in the endles battle. There is an additional +65 physical attack, +25 where you regain, +250 HP, +5 percent movement speed and +15 percent physical life, which is perfect for a hero assassin as Ling.
In addition to the addition of a 10 percent reduction in reuse time, it would give Ling more freedom to emit his final ability. Endles battle is the most painful Ling build item that you must use.
Read also: Build Aulus Hurts in Mobile Legends, Shows His Strength!
Blade of Despair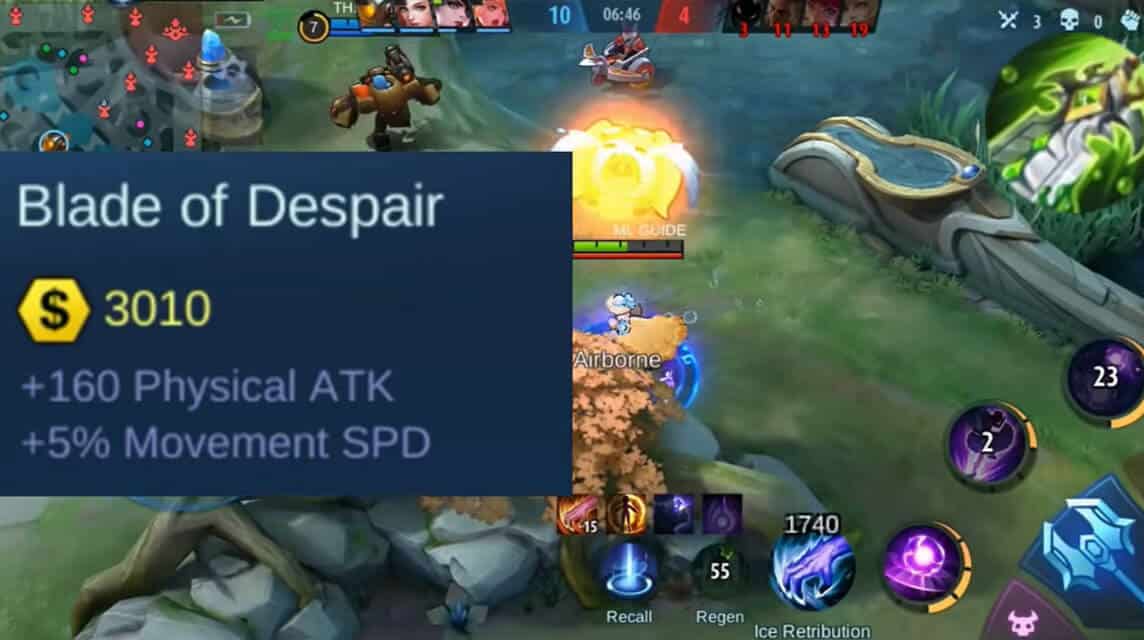 Blade of Despair is a mandatory item for all assassins. Although this is the most expensive item of all available items, but we have to use Blade of Despair. Because it can provide an additional +170 physical attack point, as well as +5 percent speed speed.
In addition to his obligation when attacking an opponent with a cellphone below 50 percent, he can increase physical attack by 25 percent, which will make Ling even more worried about the enemy when the match arrives late.
Read also: Build Harith Mobile Legends Hurts!
Well, above is the most painful Ling build item in Mobile Legends which is used by many Esports players. What do Vicigers think about this item? Let us know if you have any other build items Yes!