Use the latest Shinobu Cookie Build to get victory easily. You have to know what teams and materials are right for the character.
The newest 4-star character from Genshin Impact Kuki Shinobu has finally been released, and players will be able to utilize its unique gear to aid their team in battle. 
He is a 4-star Electro sword user with a focus on healing, allowing him to keep his teammates alive in the heat of battle while still dealing some Electro damage.
No need to worry about running out of Genesis Crystal Genshin Impact because in VCGamers you can do Top Up Genshin Impact easily and quickly.
Players who have been waiting for the Electro healer will want to try Kuki Shinobu's build in the team as he can provide a surprising amount of support.
This is how to build Kuki Shinobu for materials and teams that are suitable for the new character.
Recommended Shinobu Cookie Build
Kuki Shinobu is Genshin Impact's newest character, and he can be a very efficient healer. Players who have been waiting for Electro support to release will want to grab it from the Arataki Itto banner before it's gone when the 2.8 update drops.
He is an important member of the Arataki Gang and plays a big role in keeping Itto out of trouble. He is also one of the smartest minds in Inazuma. Players will want to make sure they have the items they need to take full advantage of Kuki Shinobu's build, and they can find them here.
Material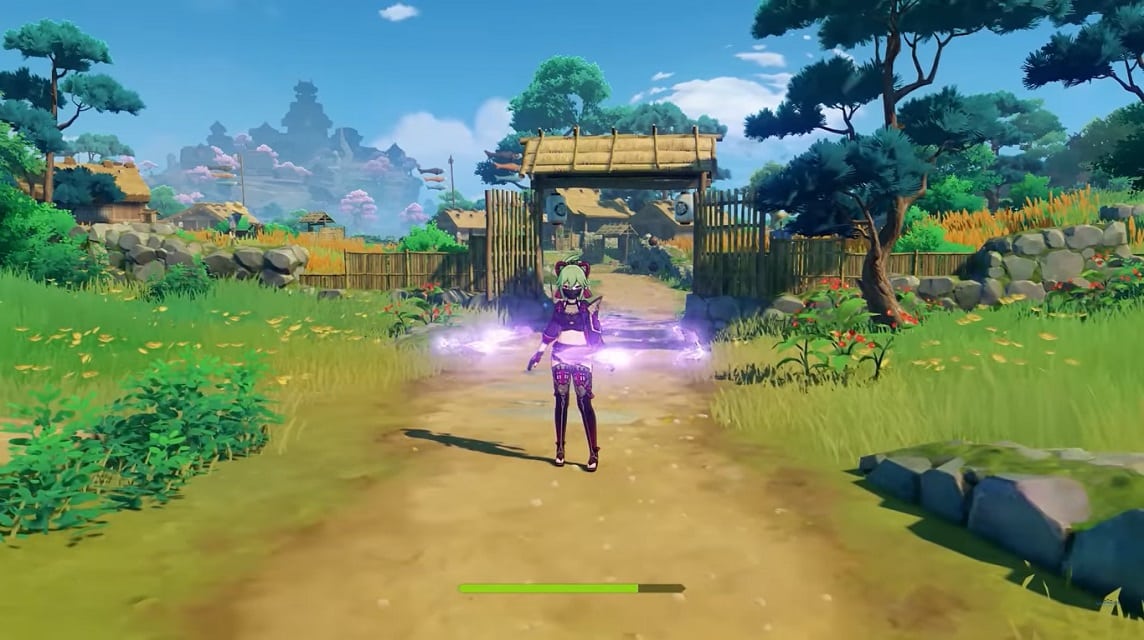 Kuki Shinobu's build for materials won't be too difficult because all the items he needs to reach level 90 can currently be planted in the game.
Players had to descend into the Abyss to face the powerful Ruin Serpent to obtain boss items, but collecting them all was a fairly simple task. To reach level 90, Kuki Shinobu's build requires:
168x Naku Weed

1x Vajrada Amethyst Sliver

9x Vajrada Amethyst Fragment

9x Vajrada Amethyst Chunk

9x Vajrada Amethyst Gemstone

18x Spectral Husk

30x Spectral Heart

36x Spectral Nucleus
Artifacts and Weapons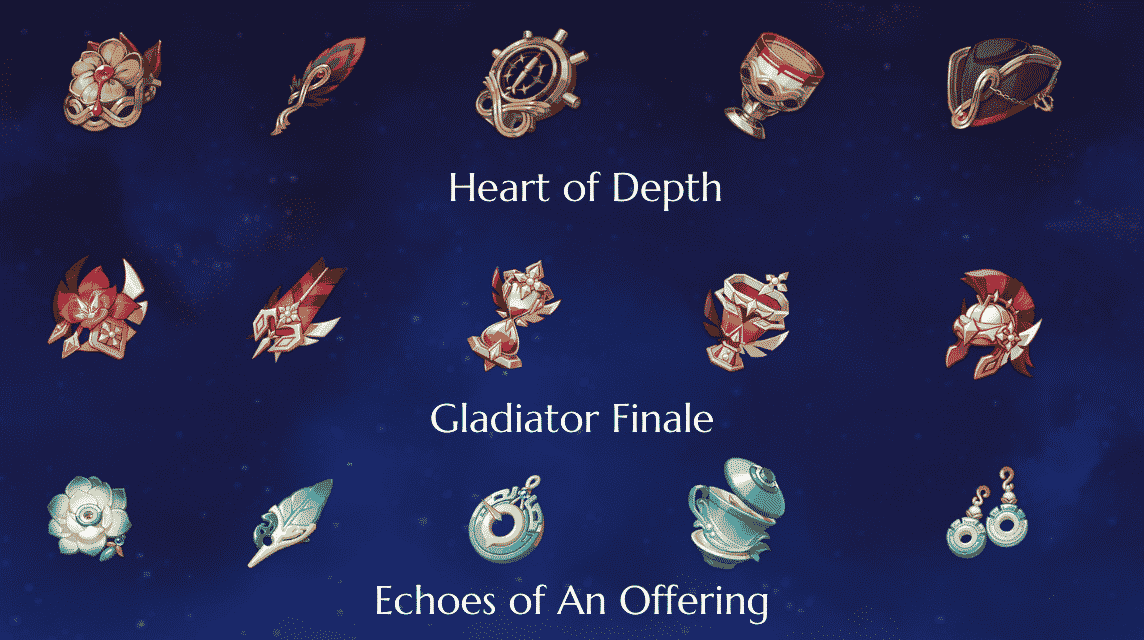 Scroll to continue reading
Scroll to continue reading
Scroll to continue reading
Scroll to continue reading
Kuki Shinobu is best built as a healer, with the player making use of artifacts that increase his max health and allow him to increase the efficiency of his teammates in battle.
This leaves him with a smaller set of artifacts to choose from, and most fans will want to take advantage of the Tenacity of the Millelith artifact set.
This set increases his max HP and allows him to inflict powerful buffs on his allies (in four pieces). Here are the stats that Genshin Impact players are looking for:
Plume: HP% focused, with Elemental Mastery as secondary stat.

Interest: HP% focuses with Energy Recharge and Elemental Mastery as secondary stats.

Sands: HP% with Energy Recharge and Elemental Mastery.

Goblet: HP% with Elemental Mastery and Energy Focus recharge. 

Circle: Healing Bonus or HP% with Elemental Mastery and Energy Refill.
Overall, the best artifact set for Kuki is the complete Millelith set. This enhances Shinobu's explosiveness and fits perfectly into her playstyle in casting everything and then switching to a DPS character. The long duration of Shinobu's Kuki skill is very useful.
The best weapon for Kuki Shinobu allows him to help his teammates even more, as he doesn't get much from personal encouragement.
Fans will want to equip weapons that increase his Elemental Mastery or choose a sword that allows him to generate Energy for his teammates.
Some of the best choices are weapons like the Favonius Sword and the Freedom Sworn. These two swords allow him to generate a ton of Energy for his allies or increase their damage with powerful buffs.
Putting Kuki Shinobu into a team can be difficult, as he outshines many of the game's most used healers like Bennett or Kokomi.
However, it does have a place in certain team compositions, such as a mono-Electro team or a Superconduct-focused team.
Read also: Build Kazuha Genshin Impact, Support CC SS Tier Flavor!
These teams benefit from Electro typing and its ability to provide Electro processing off the field. She is best paired with a physical carry like Eula to allow her to provide a strong reaction that can help the main carry.
The newest 4-star character from Genshin Impact, Shinobu Cookies, can provide surprising value to his team.
Kuki Shinobu's Burst nearly doubles in duration when her HP is 50% or lower. This means players must keep Kuki's HP low at all times to enjoy increased damage.
Furthermore, he also got a healing bonus of 15% (first increase passive) and 150 Elemental Mastery (C6), which is quite useful.
Just cast the skill 2-3 times to get HP lower than 50%, because it consumes 30%'s current HP per cast. Alternatively, you can let the enemy hit or jump down a cliff to receive fall damage.
His skills, on the other hand, benefit from MAX HP and elemental mastery. Shinobu's passive talent, Heart's Repose, increased her skill healing by 75% from her Elemental Mastery and her DPS by 25% from her Elemental Mastery. This is the second most important stat for Kuki after MAX HP.
Read also: 5 Benefits of Saving Primogem For Kazuha Rerun Genshin Impact
Kuki Shinobu is Arataki Itto's best friend and the Deputy Leader of the Arataki Gang. He takes care of the gang's legal issues and keeps them out of trouble and tries his best to compensate for the damage Itto might have caused with his antics.