Stormterror Boss Dvalin Genshin Impact is a weekly Genshin Impact boss located in Stormterror's Lair, Mondstadt. Vicigers can access it after completing Prologue, Act 3 from Archon Quest storyline and must have at least reached Adventure Rank 25.
You can see him every Monday at 4 am, Server Time.
This time we will tell Vicigers tips and tricks to defeat Boss Dvalin Genshin Impact!
Also Read: WOW! It turns out that this is the most agile Tank Hero in Mobile Legends

Tips for Defeating Boss Dvalin Genshin Impact
There are a number of ways to defeat Stormterror Dvalin. You can try that by doing the things below:
Best Party to Defeat Stormterror Dvalin
To defeat Dvalin, Vicigers can use party such as Ganyu, Xiangling, Bennett, and Mona. Vicigers can use ranged attacks to defeat Dvalin using Ganyu. Ganyu is the best hero against Dvalin because he can attack Dvalin from afar and can deal a lot of long-range DMG.
When Dvalin is stunned, Vicigers can use Bennett and Mona's heroes to buff Ganyu's ATK. After that, use Xiangling's Elemental Burst to deal additional Melt DMG. Ganyu has the advantage that it has high DMG power and can easily destroy shield Dvalin with ranged attacks.
Apart from Ganyu, Vicigers can use Hu Tao which has the advantage of adding sick single DMG Charged Attacks and Elemental Skills. Apart from Hu Tao, Vicigers can also use Ayaka.
Ayaka has a high Elemental Burst DMG advantage and can defeat Dvalin once used. And Ayaka has Normal Attack and Charged Attack which can be infused with Cryo.
Furthermore, Vicigers can also use Xiao which has advantages Plunge Attack DMG high when doing Elemental Burst. Not only that, Xiao can also jump on Dvalin's head as long as he does Elemental Burst.
And finally, Vicigers can use Bennett's hero. Bennett has an advantage Elemental Burstwhich can increase attack and can do heal to the active hero.
Also Read: The Best Jungle Tank Hero To Push Rank Mythic in Mobile Legends
How to Defeat Boss Dvalin Genshin Impact
Before Vicigers can deliver damage to Dvalin, the Vicigers must destroy shieldfirst which is represented by shield under HP. Some of Dvalin's attacks will be perched on the platform where the player's heroes are, during this time Vicigers must take advantage by attacking claws to destroy shieldhis.
After shielddamaged, Dvalin will be stunned for a few seconds so that the weak spot on his neck will be visible.
When Dvalin flies, Vicigers can also use arrow-wielding heroes such as Amber, Venti, Fischl, Tartaglia, Diona, Ganyu, Yoimiya, Sara, Gorou, Aloy, and Yelan.
When Dvalin's shield is damaged, he will fall on the platform for a few seconds and give the Vicigers a chance to attack the weak spot on his neck. If Vicigers has a long-range hero, Vicigers can attack him immediately.
If Vicigers only has melee type heroes, Vicigers must climb up his neck to attack him.
When Dvalin's HP drops below half, he will perform a special attack that will break the platform you are using and deal damage to the hero over time. The safest option is to move into the wind current to either side of the platform and slide onto the next platform.
Vicigers also need to move a number of platforms before reaching an undamaged platform.
Also Read: 5 Best Wukong Free Fire Character Combos May 2022 Edition
Dvalin's Attack Pattern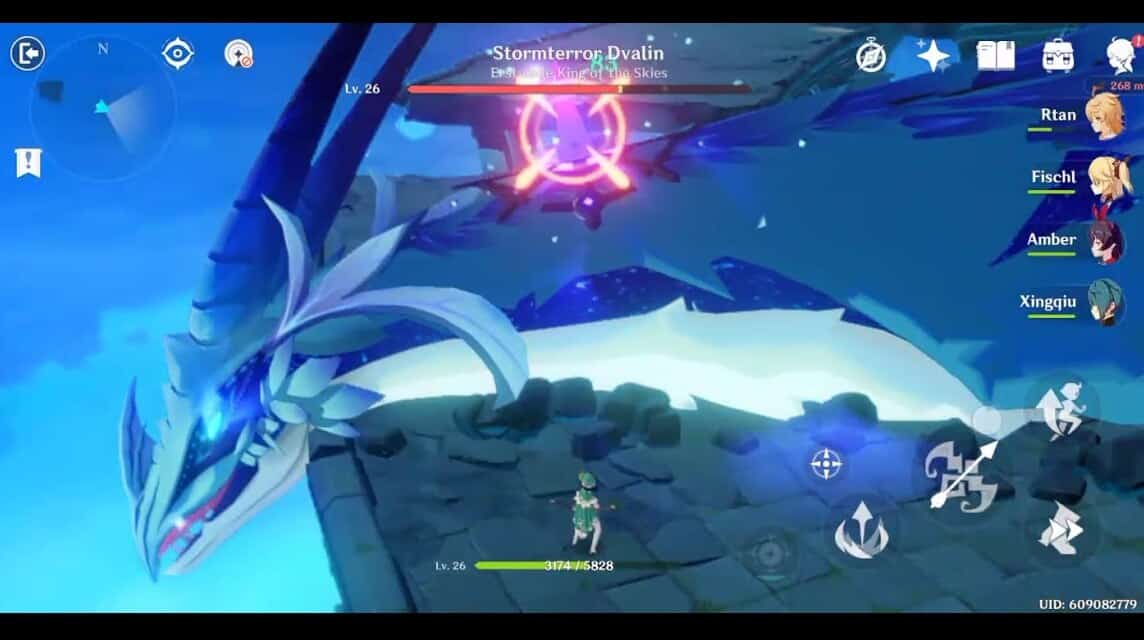 Dvalin's bite attack can be avoided by moving the edge of the platform. After Dvalin's attack, Vicigers has a bit of time where you can attack the neck and head with melee-type characters.
Dvalin would slowly move from left to right or right to left, depending on which side Dvalin was facing while he was holding the platform. Vicigers can dodge this attack by moving to the opposite side where Dvalin started his wind breath attack.
Vicigers can also use this opportunity to attack the claws and destroy shieldhis.
Pattern 3: Sweeping Attack
This fast-moving charge attack can be avoided by running left or right. There is also a safe place between the claws but Vicigers should try using this when you are sure that you will not be able to dodge the attack.
In the event of this attack, the Vicigers can dodge it by moving out of the blue circle that will begin to appear on the ground after Dvalin flies around the stage.
Pattern 5: Double Wind Orb
Dvalin will fire two wind projectiles towards the platform, Vicigers can avoid it by running left or right. Keep in mind that this attack has a small blast radius on contact, so make sure the Vicigers are out of range to prevent any damage.
This is Dvalin's signature skill where some platforms on the stage will start showing blue cracks. If the Vicigers stand in this blue crack for a long time, they can do some damage. Vicigers can use the wind currents on the edge of each platform to slide into a safe area.
Pattern 7: Wind Orb Burst
These slow but powerful wind projectiles can hit anyone standing on the platform they aim at. Vicigers can avoid damage it immediately moves to the next platform as soon as the attack animation starts.
Also Read: Spices Guide From the West Genshin Impact Get 420 Primogems!
Rewards Defeating Stormterror Boss Dvalin Genshin Impact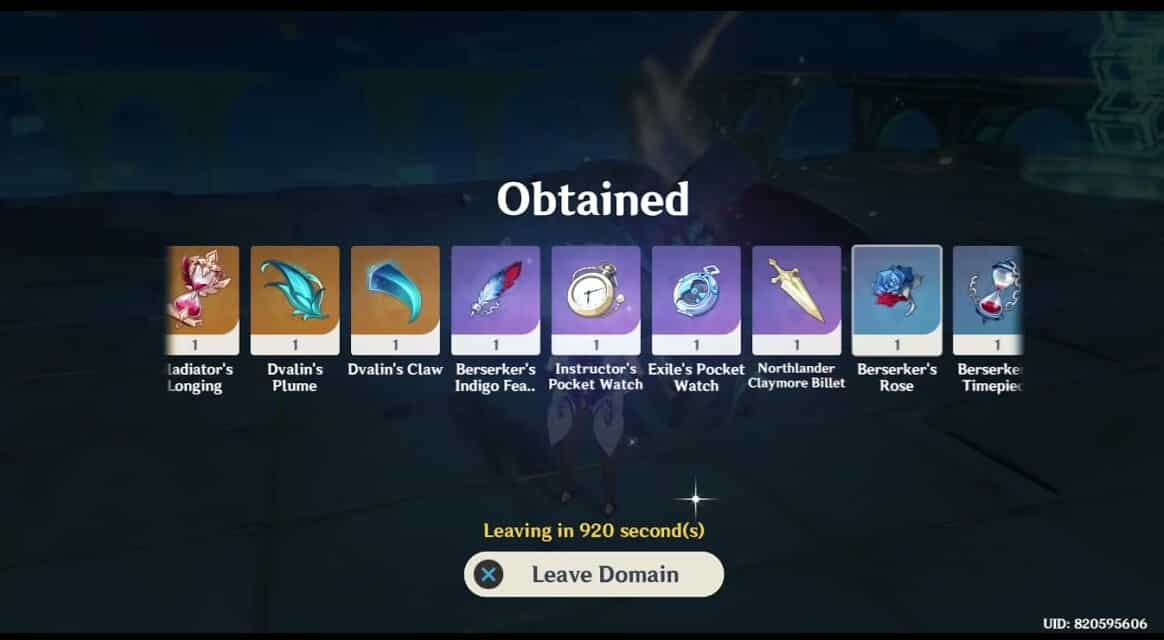 After defeating Strommterror Dvalin, of course, Vicigers will get a prize, namely The Remains of the Gale 1 star rank and 5 Primogems.