The FF mask is one of the items that you can use on your character, where the character who uses this FF mask will be even cooler than before. You can get FF masks either through Top Up or through events available in this Free Fire game.
Free Fire
Garena Free Fire or better known as Free Fire, is a game with the battle royale genre developed by Vietnamese game company 111dots Studio and published by Garena for Android and iOS. This Free Fire game became the most downloaded mobile game globally in 2019.
In August 2021, Free Fire set a record with more than 150 million daily active users globally. By 2021, Free Fire had grossed over $4 billion worldwide. Therefore, it is not surprising that Free Fire is one of the games loved by young people in the world, especially in Indonesia because this game is so popular and fun to play.
Get a Free ROG Laptop and other attractive prizes just by joining Discord Quest #GamingYourWay at VCGamers. Join Now Here!
Free Fire Max, a graphically enhanced version of Free Fire, will be released globally on September 28, 2021. Just like other games, it provides redeem codes that players can exchange and get attractive prizes after redeeming them.
Just like other games, in this Free Fire game there are items that you can get to beautify your character when using it. Through this article, VCGamers will recommend the coolest FF masks that you really must get!
Also Read: How To Get Draco AK47 Blue Flame Skin And Soldier Pixel Grenade
Zombie Samurai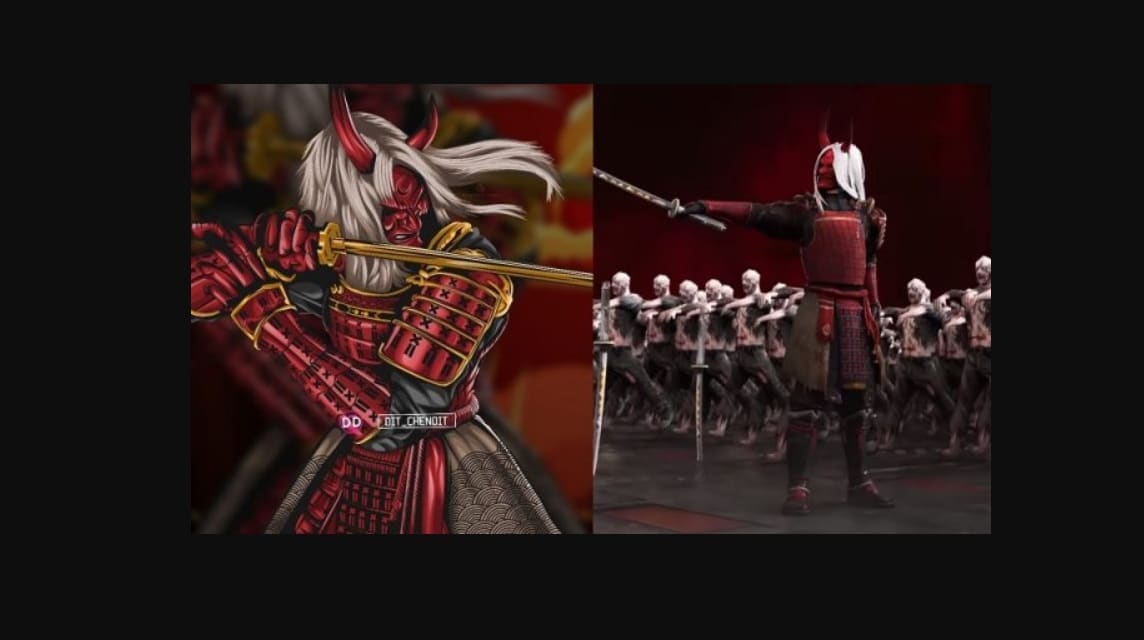 If you like one of the legends from Japan, the Samurai, you really must get this FF Zombie Samurai mask. This Zombie Samurai mask is one of the masks on Free Fire which is quite popular and is widely used by Free Fire players, especially this Zombie Samurai Mask has been used by Youtuber Budi01 Gaming.
In the details themselves, the Zombie Samurai mask will decorate your character's head with a red mask equipped with red horns as well. This of course makes this Zombie Samurai mask look more intense and fierce when in the battle arena.
In addition, this Zombie Samurai bundle set will always carry a mask as one of the legendary Zombie Samurai bundles. Of course, because of the scarcity of this Zombie Samurai mask, this mask is in great demand by Free Fire players.
Also Read: How to Cheat the Latest FF 2022, Check Here Bro!
Plague Doctor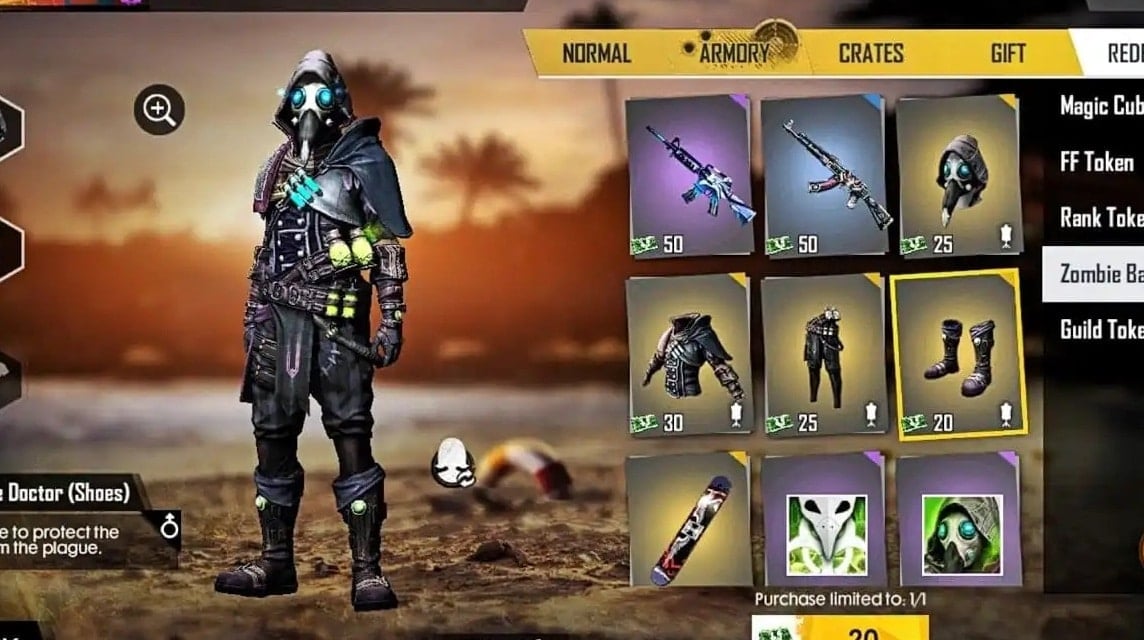 Yep, if you've heard the story of the Plague Doctor maybe you should consider buying this very cool Plague Doctor mask. You can get this Plague Doctor mask by buying the bundle called Plague Doctor.
Because this Plague Doctor mask is very interesting, it's no wonder that many Free Fire players are very interested in getting this one mask. As is his trademark, this mask is equipped with a mouthpiece that looks like a bird which makes it look cooler.
If you use this Plague Doctor mask when fighting, it will certainly make other players jealous and feel the horror of the mask you are using. You can get this mask from the Plague Doctor sales bundle event.
Scroll to continue reading
Scroll to continue reading
Scroll to continue reading
Scroll to continue reading
Also Read: The El Professor's Biography and Achievements, EVOS Luminaire!
Fatal Blade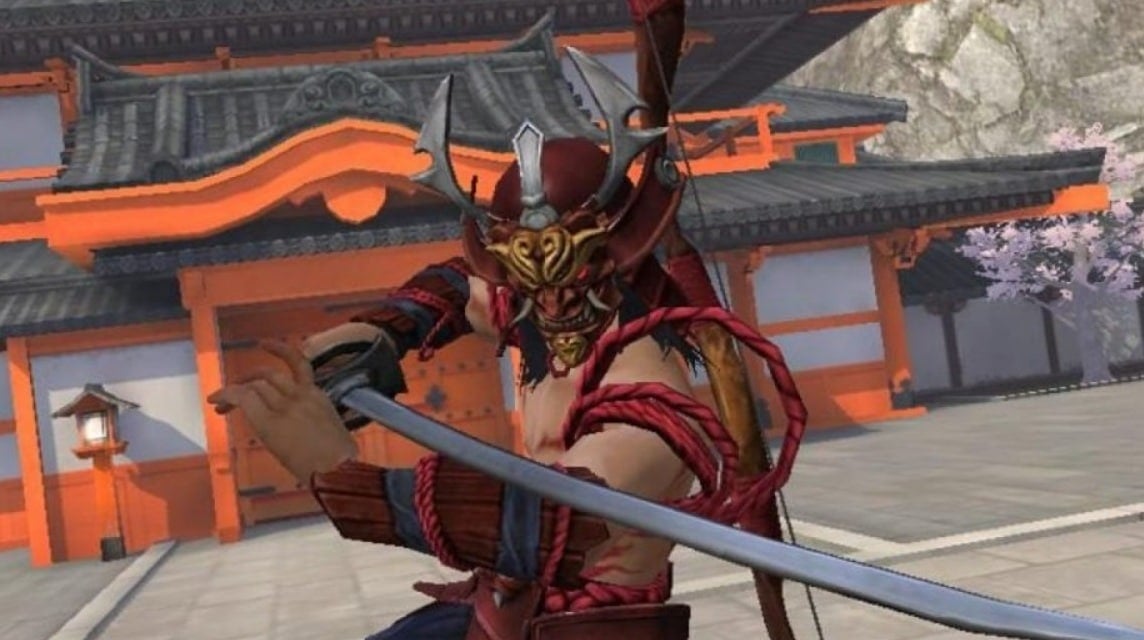 If you have played the Free Fire game since early 2020, surely you are already familiar with the new mode at that time, Fatal Blade Free Fire. The Fatal Blade mode is a mode where players will fight big monsters with the ability of him who is one of the samurai masters as well.
Of course, when the player fights the Fatal Blade Box and manages to defeat it, the player will get the main prize of the Fatal Blade Mask skin. Even though this Fatal Blade event has passed, there are still many Free Fire players who are interested in this mask.
In the details themselves, the Fatal Blade mask presents a scary face that will make the enemy nervous when in the battle arena.
Also Read: FF Redeem Code Collection Today 28 July 2022
Samurai Blood Eclipse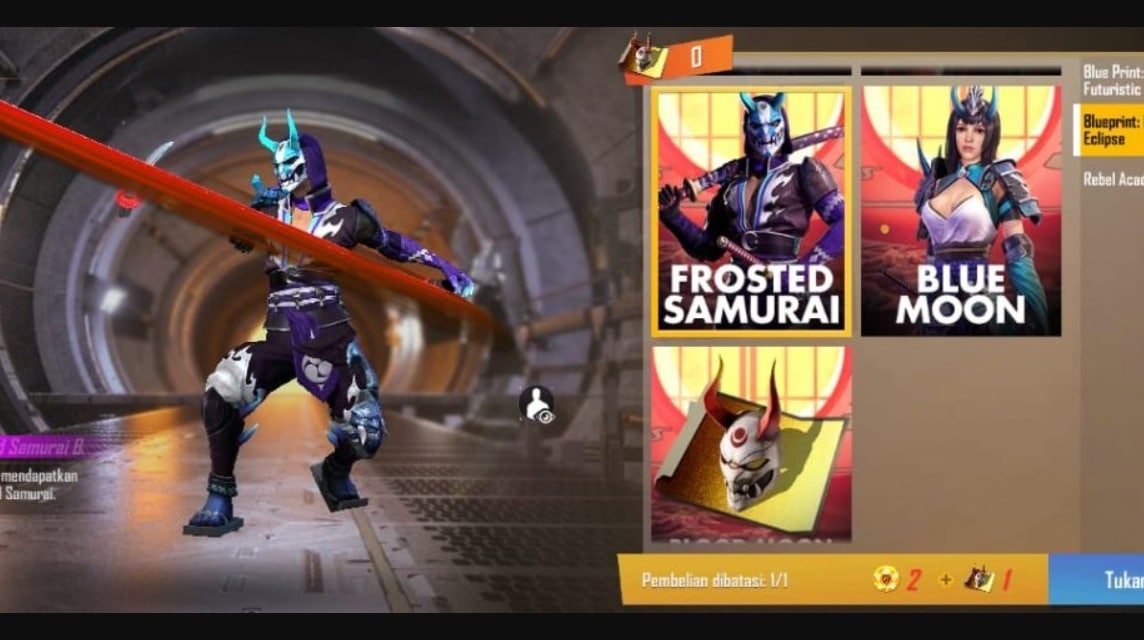 If you like anything about Samurai and don't have time to get a Zombie Samurai mask, you don't have to worry anymore because you can get a Samurai-type mask in Samurai Blood Eclipse. The Samurai Blood Eclipse mask itself is a mask that is present in Incubator Royale.
On this part of the mask itself, there are colored horns that make this Samurai Blood Eclipse mask look cooler. In addition, the color of the Samurai Blood Eclipse looks brighter.
Everything presented in the Samurai Blood Eclipse Bundle this time is very interesting. Therefore, you must have this Samurai Blood Eclipse mask.
Money Heist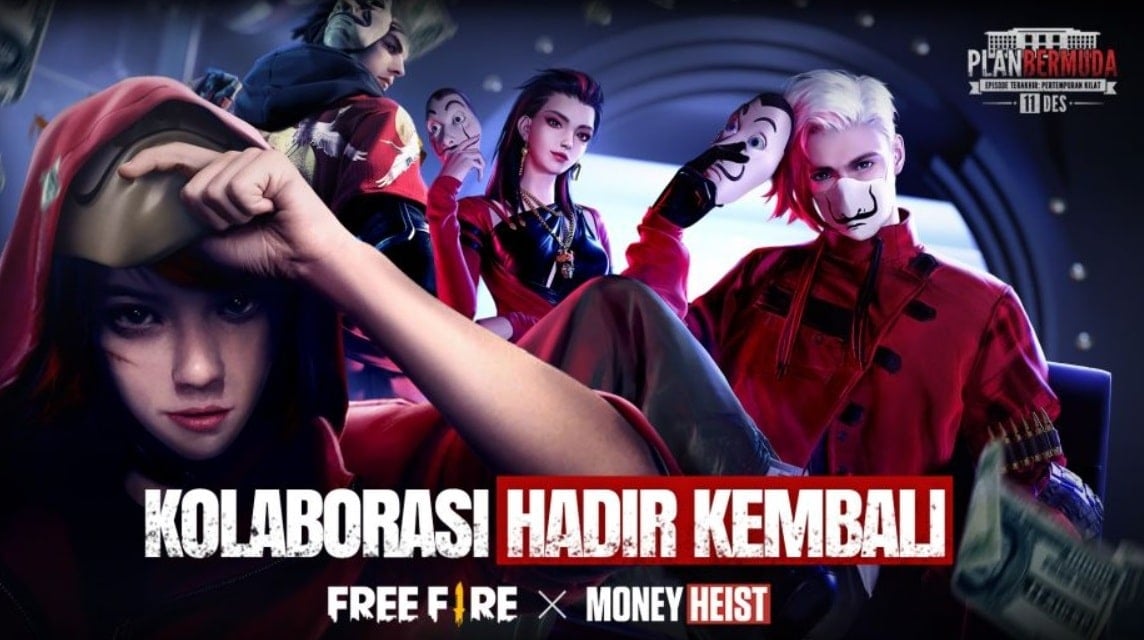 Who here doesn't know one of the best Netflix series, Money Heist? If you are a fan of the series, of course you are obliged to get the Money Heist mask.
Just like in the movie, your character will wear a mask like Money Heist. Of course this will make your character even cooler than before.
Get all your gaming needs at VC Market by VCGamers.