Check this page to see where are the best FF loot locations without having to land in a hot drop. For those of you who are still beginners and want to get a lot of loot, please read to the end.
Free Fire gives players a variety of landing locations with good loot. These locations are spread over all five maps. However, some drop points are safer than others, depending on the region.
Crowded FF loot locations that host a lot of fights are not ideal landing spots for players. Landing in an opportunistic and somewhat safer place is the best way to gain a firm footing in the match.
You have to land at this FF loot location to get loot safely on Free Fire.
The Safest FF Loot Location
Mars Electric (Bermuda)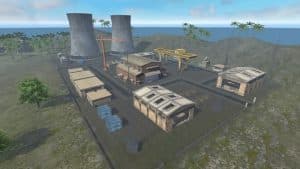 You can expect to find lots of good loot on Mars Electric. This area is located on the edge of the Bermuda map and is perfect for beginners. They can avoid fights by taking cover in buildings.
Although the area is relatively safe for loot, players need to be wary of opponents spinning away from Factory and Pochinok. Getting caught in the crossfire isn't going to end well. The best option is to loot and hide or twist to a safer area.
Command Post (Kalahari)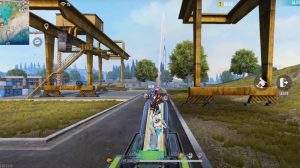 Command Post is one of the ff loot location the best that can be your choice to get a lot of loot without having to die first.
You could say the least risky location in Free Fire is the Command Post. It can be found on the Kalahari map. The best feature of Command Post is that it can provide an entire squad with enough loot.
You can get tons of weapons, ammunition, tactical equipment, and lots of medical supplies. In the event of a fight, the area has many buildings that can be used for cover.
Command Post is the right FF loot location to land for players who want to play passively and get zone advantages in Free Fire. Given its proximity to the center of the map, this location is perfect for locking or defending.
Due to its size, players will find plenty of loot here, in addition to good hiding places and places to ambush enemies. Furthermore, rotating opponents from Stone Ridge and Santa Catarina will come here in search of loot, giving players the opportunity to score easy kills.
Aden's Creek (Bermuda Remastered)
Aden's Creek is an ideal location for players looking to camp long term. This location usually doesn't have a lot of fights, as many players don't visit it often
Thanks to its strategic location, it offers easy access to the western part of the island. Since there are multiple hot-drop zones between the location and the center of the map, rotation won't be a problem.
Aden's Creek is one of the locations Garena added with its presence Bermuda Remastered. Located in the southwest part of Bermuda Remastered, Aden's Creek is an excellent choice for survival because it attracts very few players.
In addition, players can secure a decent amount of items due to the excellent loot dispersion. Therefore, they can obtain the desired amount of loot and then move to another location while facing several enemies.
Militia (Alpine)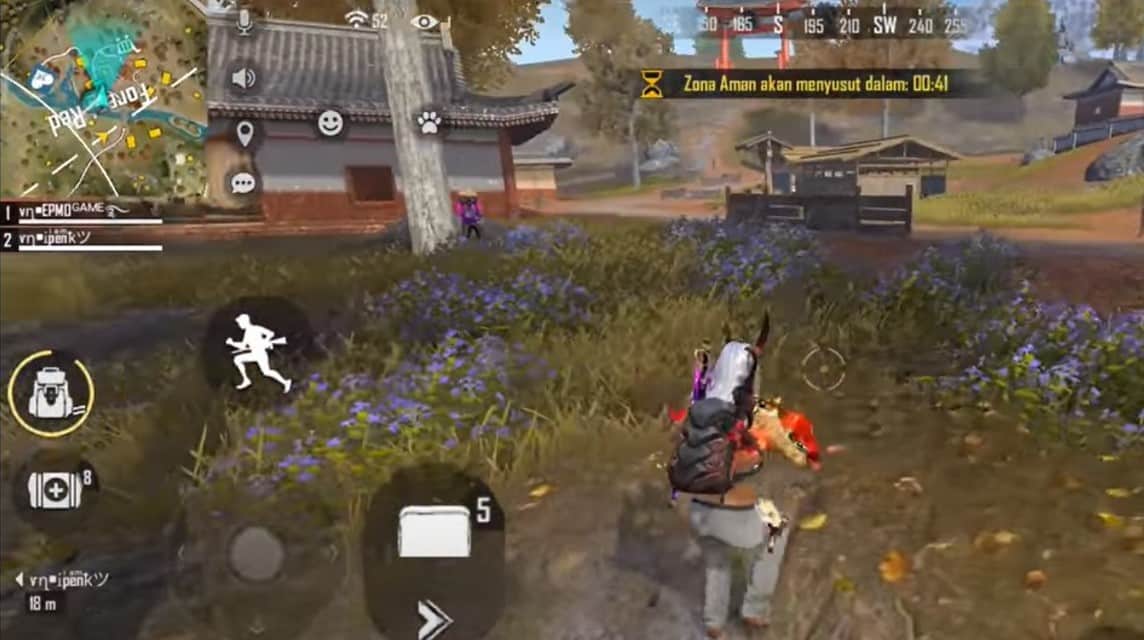 Militia, located in the Alpine map, are set up like military outposts and feature scattered buildings with high-quality loot. The only issues that players might face here are the lack of a plateau and the fact that it's located in the middle of the map.
However, you can exploit all the rooftops available here and use snipers to create kill zones. Holding the ground here wouldn't be difficult as long as they were the first players in the area.
Read also: Don't Use This Character in FF Ranked Mode, Really Noob!
Moathouse (Purgatory)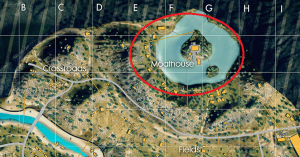 Moathouse is one of the best and most underrated locations to find good loot in the Purgatory map. Due to its location at the extreme north end of the map it does not qualify as a hot-drop region.
The location itself is also very unique. As it is surrounded by water on all sides, players should not expect an attack after the landing phase ends. Once done, they can loot in peace and use the zipline to detour to land.
The Moathouse is located on a small island in the middle of a lake in the Purgatory map. Due to its very far from the center, players tend to avoid landing here, which makes the location perfect.
Now, even though the location is great for loot, players who sign in with a team might not find enough loot. Nonetheless, for the early game phase, there should be enough for everyone to get around.
Knowing where to land on Free Fire can make all the difference. Players will be able to loot easily, secure strategic areas, and even get kills in the early game.
Read also: Don't Do This When Playing With Random FF Squad
While there are a number of great drop off locations on various maps to choose from, a few stand out. These areas are filled with loot and relatively safer than others. Players in this location can loot in peace and plan matches ahead of time.