To keep your assets safe, you should use a bitcoin wallet that can really take care of it. Well, VCGamers has summarized the 5 best in 2022.
A bitcoin wallet is an essential tool for buying, trading and selling cryptocurrencies. Merchants need them to securely store crypto, as well as to protect and validate transaction information.
Be it hardware or software, also called hot and cold storage, dedicated bitcoin wallets offer traders a customized solution compared to those from crypto exchanges.
Read on to learn about the different types of bitcoin wallets, how they work, and which one you should choose.
What is a Bitcoin Wallet?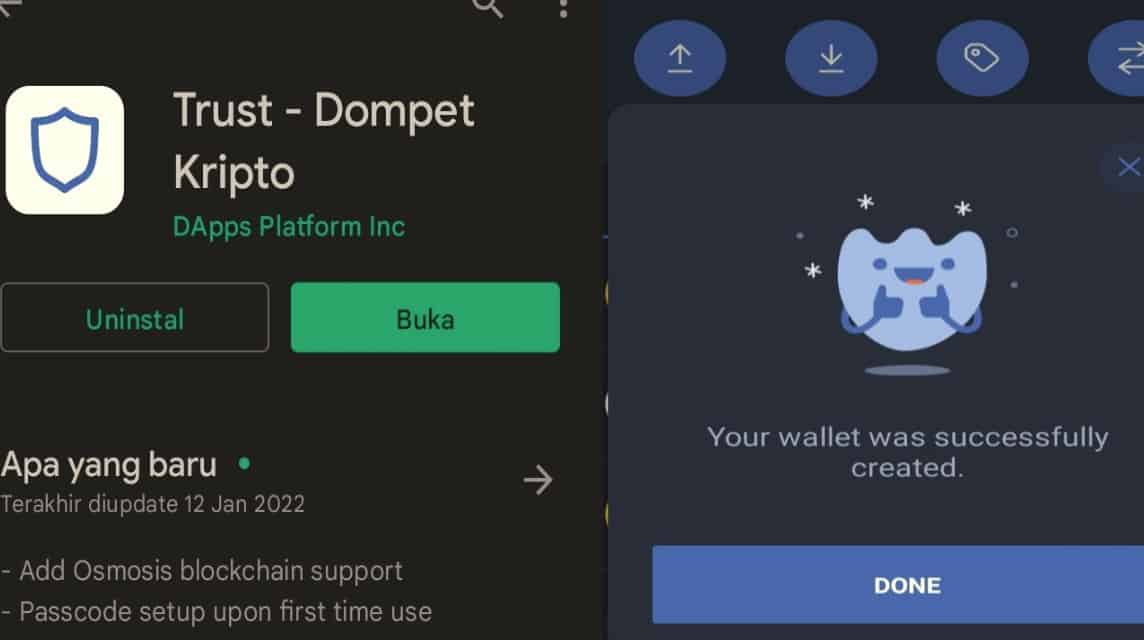 A Bitcoin wallet, or simply a crypto wallet, is a place where merchants store secure digital codes needed to interact with the blockchain. They do not actively store cryptocurrencies, despite what the name might lead you to believe.
Bitcoin wallets need to find the crypto associated with your address on the blockchain, which is why they have to interact with it.
In fact, crypto wallets are fewer wallets than ledgers: They serve as the owner's identity and account on the blockchain network and provide access to transaction history.
List of Most Secure Bitcoin Wallets
Coinbase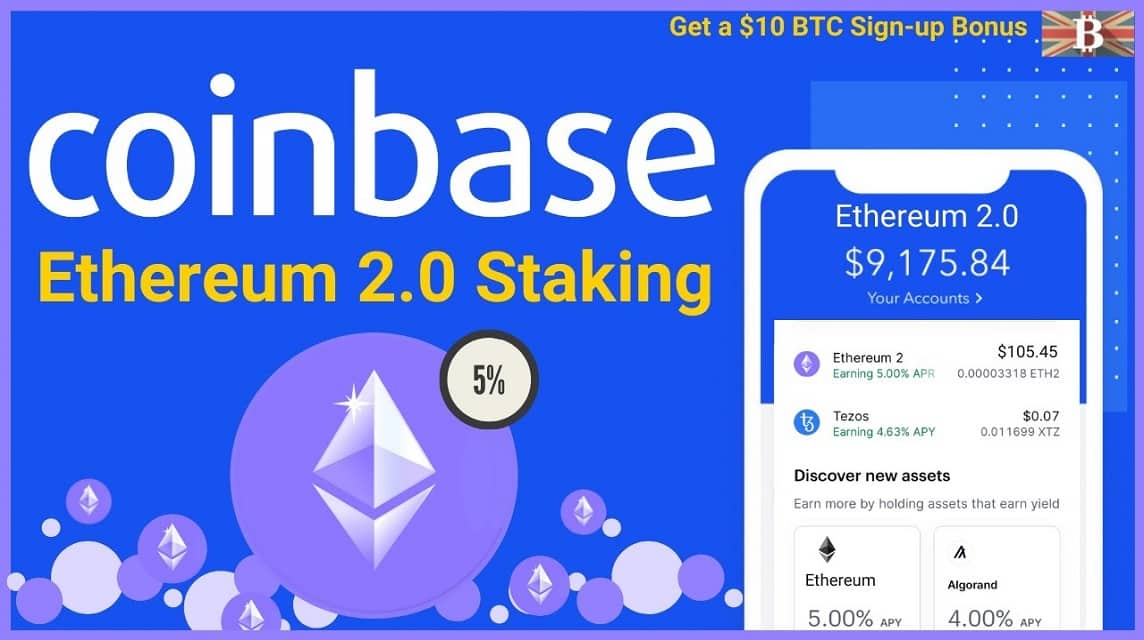 Scroll to continue reading
Scroll to continue reading
Scroll to continue reading
Scroll to continue reading
Coinbase Wallet is an excellent bitcoin wallet for beginners who have little or no experience with crypto.
The app can connect to most major bank accounts and has a friendly and easy-to-navigate interface, consisting of a simple three-tab layout and clearly identifiable functions.
Coinbase Wallet can store non-fungible tokens (NFT) and digital collectibles, and supports over 500 crypto assets, the largest number among the hot wallets on this list.
It is important to distinguish between the Coinbase exchange and the Coinbase wallet. The Coinbase wallet can be used without opening an account on one of the largest cryptocurrency exchanges.
It's also non-custodial, meaning the private key is stored on your device, not on Coinbase's servers. So you don't have to worry about the currency being locked for any reason or being hit by a cyber attack on the website.
electrum
Founded in 2011, Electrum is one of the oldest and most well-known bitcoin wallets today. Electrum is also one of the few remaining crypto wallets that only deal with Bitcoin, the currency that Electrum is uniquely equipped to support.
Dompet contains powerful security features that others don't have, and users can also adjust their fees depending on how long they are willing to wait for the transaction to complete: Pay more fees, and the transaction will be executed faster.
One of the wallet's greatest assets is that it uses a lightweight client. The lightweight client can be set up in minutes and takes up less space than a traditional wallet client on your computer.
Using simple payment verification (SPV), the wallet only downloads part of the blockchain, which speeds up transactions without compromising security.
Mycelium
Mycelium is another established bitcoin wallet with a big focus on Bitcoin. Introduced to the market in 2008, this wallet has long been a mobile-only software wallet and continues to be one of the best options for Android and iOS users.
Mycelium's security options and transactions are the two main highlights of this wallet. The app is fully reproducible, meaning its code can be duplicated and compared to the original to find potential security issues, and has multiple levels of pin protection.
The wallet app features custom transaction fees with four recommended levels of low priority, normal, economy, and priority and several different types of user accounts.
Ledger
Ledger is one of the brands bitcoin wallet the most popular piece of hardware available today. Its initial popularity was fueled by its first wallet, the Ledger Nano S, a feature-packed and highly secure cold wallet.
The Ledger Nano X extends the success of the Nano S by adding an internal battery and features such as Bluetooth connectivity and greater asset management capabilities.
The Ledger Nano X is currently priced at $ 119, comes in matte black and has a 128 x 64-pixel display for cycling through apps.
The wallet supports more than 1,800 coins and tokens, the largest number and is capable of simultaneously managing up to 100 coins and tokens through the app on the device.
Its Bluetooth Low Energy connectivity can be turned off at any time and allows the Nano X to be used with the Ledger Live app on Android or iOS devices to exchange crypto on the go.
Read also: How to Invest in Crypto When Bearish for Beginners 2022
Exodus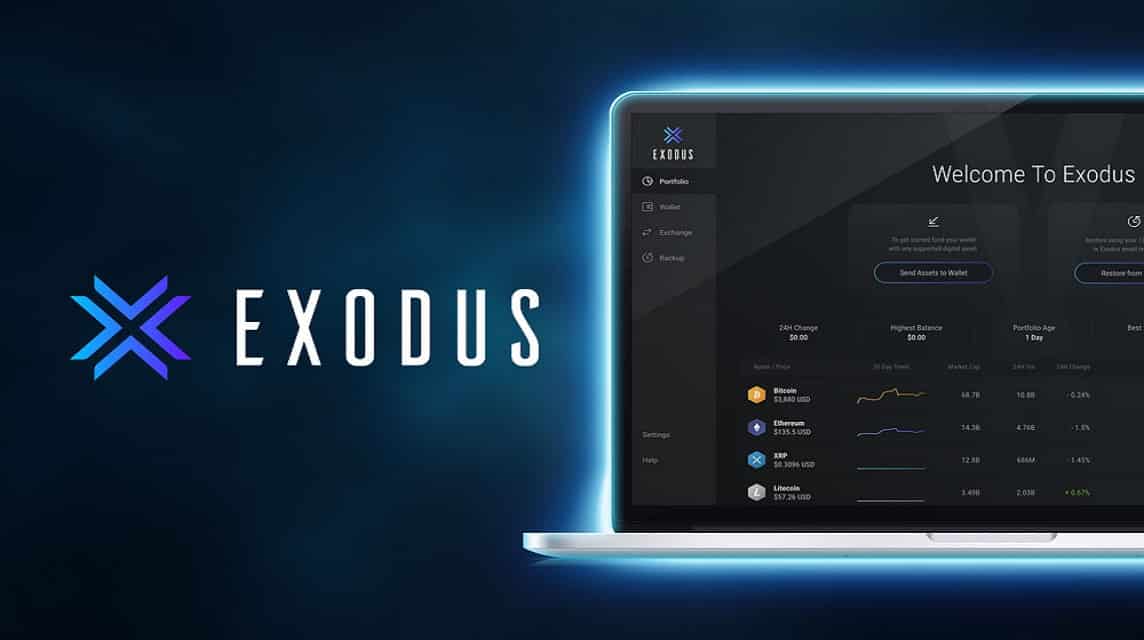 Exodus is one of the most visually appealing and intuitive bitcoin wallets on the market. Originally a desktop-only wallet, Exodus now has apps for iOS and Android and is also compatible with the Trezor wallet, a popular hardware wallet brand.
Nonetheless, the desktop wallet app is still the wallet's core offering and is updated every two weeks.
One of the main attractions of Exodus is the number of currencies it supports. This wallet supports more than 145 cryptocurrency assets, a larger number than many other hot wallets.
Read also: How to Create a Crypto Wallet on Trust Wallet
This includes established altcoins, such as Ether, Litecoin, XRP and Bitcoin Cash, as well as popular meme coins like Dogecoin and Shiba Inu.