VCGamers analyzes the movement of crypto assets BNB/UDST and BTC/USDT as of today, Tuesday 21 June 2022.
This analysis is carried out to provide an overview related to the movement of the two crypto assets.
In addition, this BNB/USDT and BTC/USDT analysis is carried out to be able to predict the movement of these two assets.
So what are the results of the analysis? Let's see more!
Read also:
Get ready! RansVerse Land Sale To Be Held June 30, 2022
Yeay! EIGER Adventure Coming Soon to RansVerse
Selling Well, Hundreds of RansVerse Lands Sold Out in 35 Minutes
BNB/USDT analysis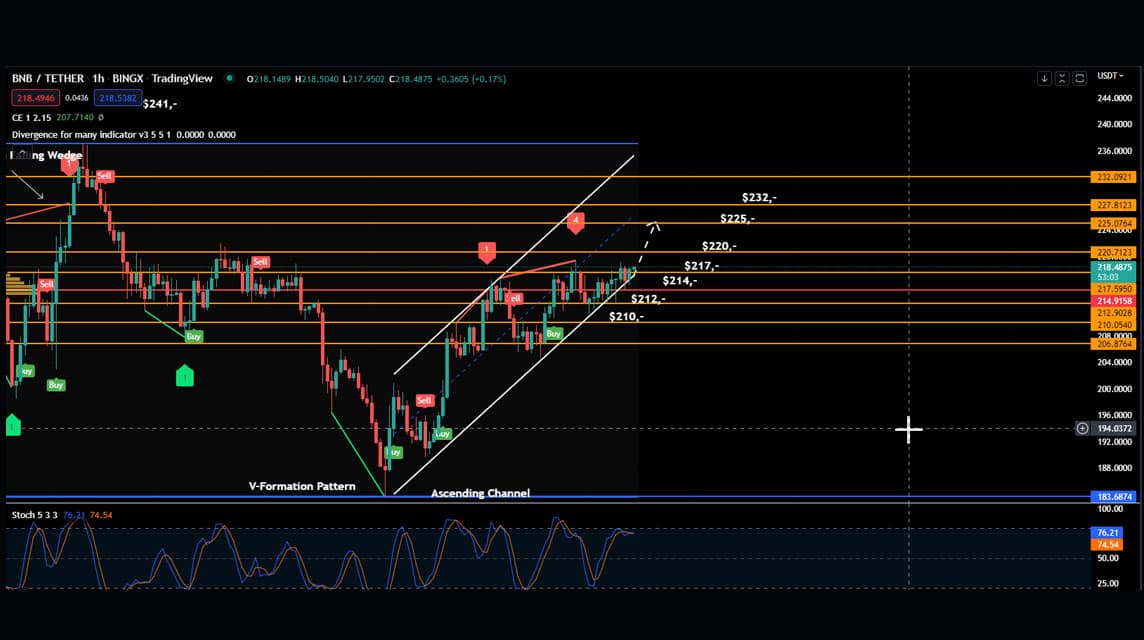 VCGamers did a BNB/UDST analysis today.
Based on the analysis, today's market conditions are still in the Ascending Channel area. Where, the market is still bullish to resistance at $217,- / $225,-.
Read also:
How to Buy RansVerse . Land
Collaboration with RansVerse, SBM ITB Students Can Study at the First Metaverse in Indonesia
Get to know RansVerse and the activities in it
BTC/USDT analysis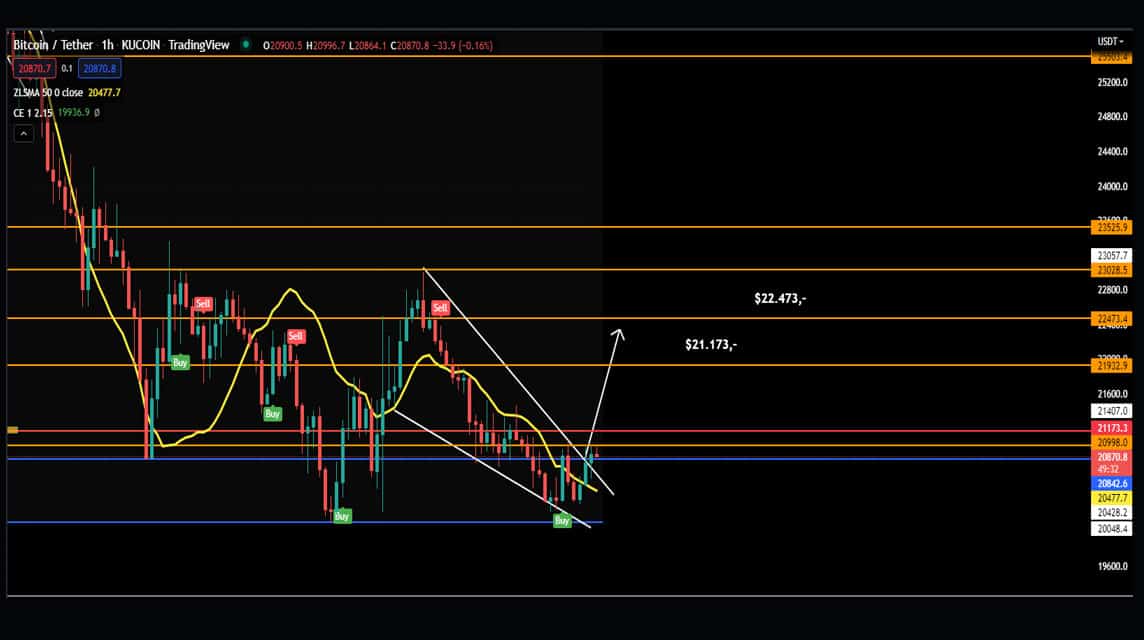 Scroll to continue reading
Scroll to continue reading
Scroll to continue reading
Scroll to continue reading
Next up is the BTC/USDT crypto asset. It is known, as a Time frame indicator on a coin or token, it is usually analyzed via TF-4H, especially BTC is still in a Bullish condition and is heading towards the Bullish V-Foemation Pattern to price resistance $21.122,- / $21.684,- / $22.442, - supported by bullish divergence line signal.
Read also:
$VCG Crypto Token VCGamers Officially Launched, Check Out the Full Info!
How to Buy $VCG Token on Indodax
VCGamers Holds AMA with Dex Capital, Here's the Discussion!
Crypto investment is a risky activity. So, we have to see how crypto assets move before deciding to invest or not.
We can make an investment after doing thorough research.
This can be done by multiplying references about a crypto project.
So, we can determine the next step to invest or not.