Excess Kazuha is one of the favorite characters in Genshin at this time. He may get a rerun in Genshin Impact 2.6, which will be released soon.
Kazuha is an Anemo Sword user in Genshin Impact. He is one of the most popular characters in the game, especially for dealing with more difficult content like Spiral Abyss.
His core skill shines when he is used as a support, however, if you manage to unlock the 6th constellation, he becomes a decent main DPS.
In this article, VCGamers will show you 5 advantages of Kazuha in Genshin Impact that will surely interest you.
No need to worry about running out of Genesis Crystal Genshin Impact because in VCGamers you can do Top Up Genshin Impact easily and quickly.
List of Advantages of Kazuha Genshin Impact
Samurai Inazuman does not have an exact date when his banner will return. However, players can start saving Primogems for him as he is currently one of the must-have characters in the game. This article will explain why Travelers should get Kaedehara Kazuha in Genshin Impact.
High Elemental Damage Increase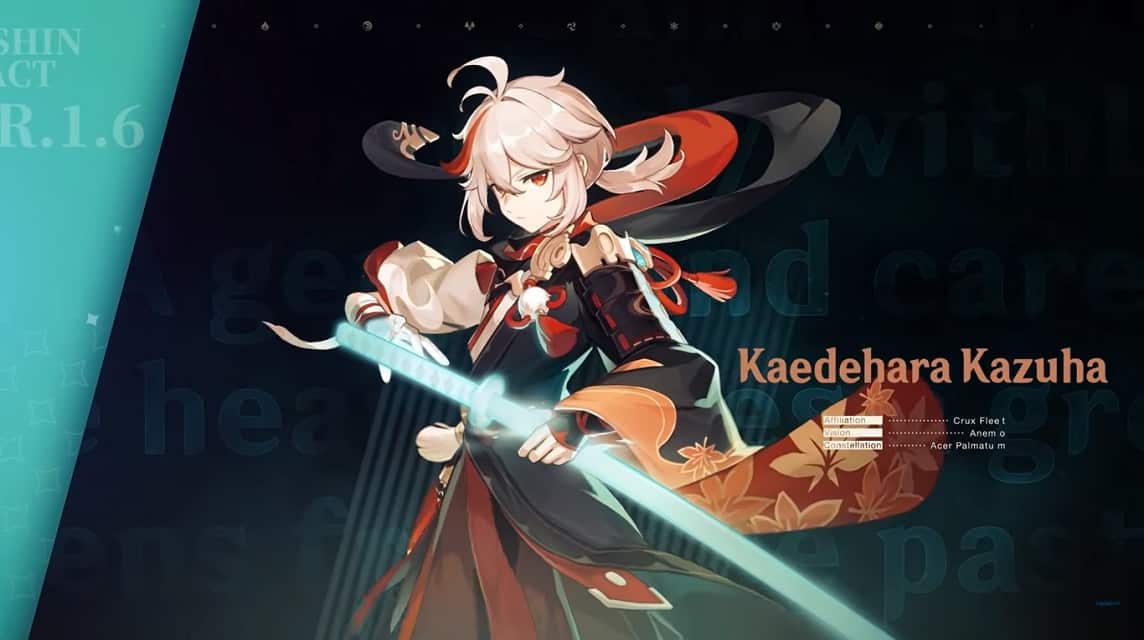 The first advantage of Kazuha is that it can increase elemental damage. His 4th Ascension Passive, Poetic of Fuubutsu, is one of the best passive support in the game.
After triggering the Swirl reaction, Kaedehara Kazuha will give teammates a 0.04 percent DMG Elemental Bonus to the corresponding Element for every Elemental Mastery point she has for 8s. Bonuses for the various elements obtained through this method can coexist.
With an average build, he could reach 915 Elemental Mastery, which was equivalent to a 36.6 percent increase in elemental damage. His C2 is also very synergistic with this, giving him and his teammates 200 extra elemental mastery.
Could be a Battery for Recharging Energy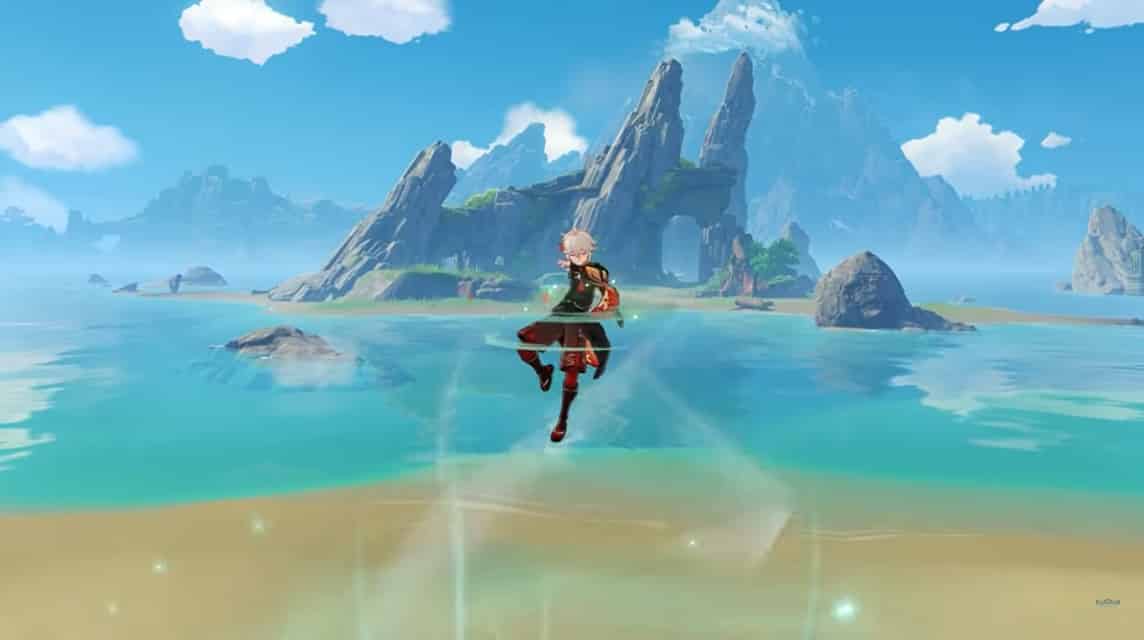 Due to the way the energy system works, it is best to use the Anemo character for this battery work.
In addition to all its supporting capabilities, Kazuha's strength is also an extraordinary battery. The tap version of his Elemental Skill produced the most energy, comparable to the Venti tap skill. Therefore, he could be added to the afflicted team to replenish their Elemental Burst.
Not all Genshin Impact players like to spend time in the game. Most of them are F2P and use decent weapons for their favorite characters. He is very friendly when it comes to weapons.
New players and veterans alike can equip the Iron Sting in Kazuha as its passive skills and secondary stats are very beneficial to his gear.
The Iron Sting was a weapon that could be forged from blacksmiths in any region. If you don't have a Billet Sword, gamers can choose other 4-star weapons such as the Sacrificial Sword and the Favonius Sword.
Powerful Swirl DMG As Sub DPS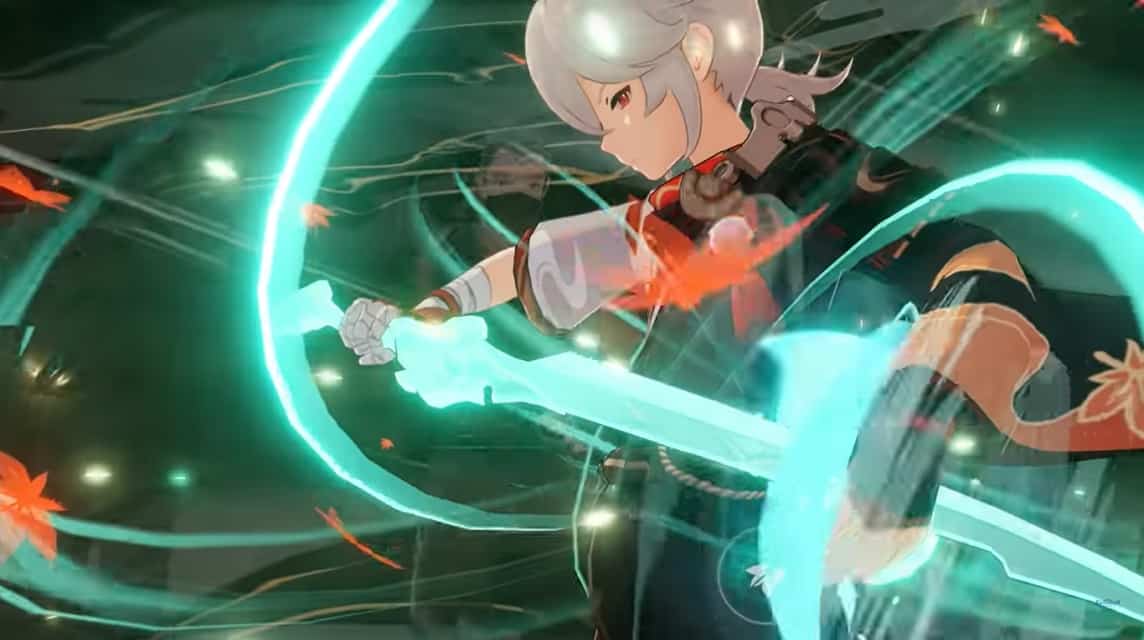 Scroll to continue reading
Scroll to continue reading
Scroll to continue reading
Scroll to continue reading
Kazuha's Elemental Burst, Kazuha Slash, expands into extensive AoE and deals continuous Swirl DMG to enemies within.
Positioning the Elemental Burst is fairly easy as it extends outward and away from it. Any element that reacts with Kazuha's Burst first will set Anemo Swirl's DMG in AoE. Kazuha's Elemental Burst color changes with Element Swirl as well, making for a beautiful sight for Kazuha users.
Kazuha's Passive Skill for exploration reduced stamina consumption by 20 percent while running. In addition, gamers can also take advantage of the flying effect of Elemental Skills. They could easily reach higher ground like cliffs and catch the flying Crystalfly.
Easy Exploration with Skill and Passive Talent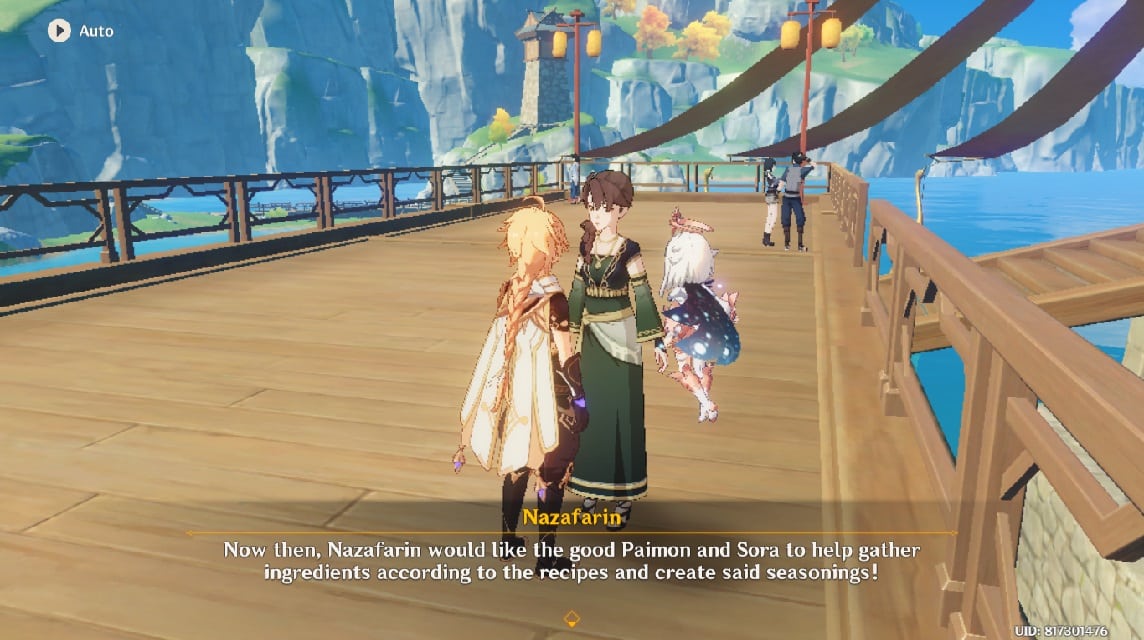 Similar to Elemental Skills Venti, Kazuha's ability to launch herself into the air after holding Chihayaburu. This makes him a great character to have when exploring Teyvat.
Kazuha's Exploration Talent, Cloud Strider, reduces stamina consumption while running. This allows you to cover more ground at a much faster pace, or gives you more stamina to use for other activities.
Currently, it was rare to see a player without Kazuha in their team composition while clearing the Spiral Abyss. This was because, for gamers looking to increase their Elemental damage, Kazuha was a must-have character.
He offers party members additional elemental DMG based on his Elemental Mastery with one of his passive abilities.
In other words, in the current Spiral Abyss, this five-star Anemo sword wielder could easily make an Electro-Charged reaction. In addition, Kazuha's crowd control talent plays an important role in the timed trial challenge in Spiral Abyss. He can make even the most difficult floors look easy.
Read also: Build Kazuha Genshin Impact, Support CC SS Tier Flavor!
Suitable for Almost All Teams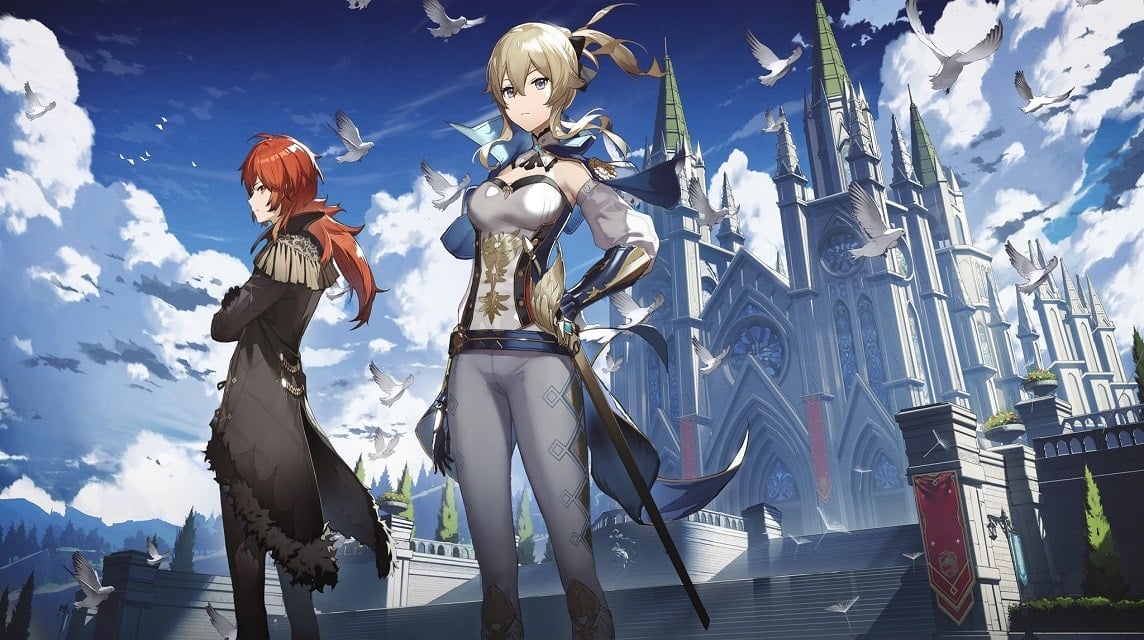 Kazuha's crowd control ability is pretty decent. He can pull enemies and objects into position when using Chihayaburu.
Furthermore, Kazuha can Rotate two basic elements at the same time using her ability, leading to higher enemy debuffs when she uses the Viridescent Venerer artifact set.
This allows Kazuha to function superbly against the Spiral Abyss boss, as he lets the team destroy massive foes with their colorful elemental reactions.
Aside from weapons, players had an easier time cultivating Kazuha's artifacts because her best stat was Elemental Mastery.
With the Viridescent Venerer bonus set, Kazuha's Skill and Burst deals decent damage and increases ally damage by reducing the enemy's Elemental Resistance.
Kaedehara Kazuha is a 5-star Anemo character in Genshin Impact. He is a sword user and specializes in gathering enemies using his Elemental Skills.
Read also: Tier List Genshin Impact June 2022, There's Kuki Shinobu and Yelan!
Although his gear differs significantly from Venti, another Anemo character who is also great at crowd control, he is preferred over Archon Anemo for various reasons.