Check out the five incubator bundles Free Fire which will be released in the January 2022 issue. All the Free Fire incubator bundles that we mention below are the best in their class.
In terms of clothes or bundles, Free Fire users have many choices because there are always various interesting alternatives available in the store. Furthermore, Garena regularly releases exciting outfits through various events and Luck Royales, including the incubator.
In general, items launched in incubators become rare items because of the high cost to obtain them. Even though the developer regularly offers deals in the Free Fire incubator bundle, it's still not the most viable option for everyone. 
Here are some of the best Free Fire incubator bundles added as part of the January 2022 issue.
Free Fire Incubator Bundle In January 2022
Golden Shades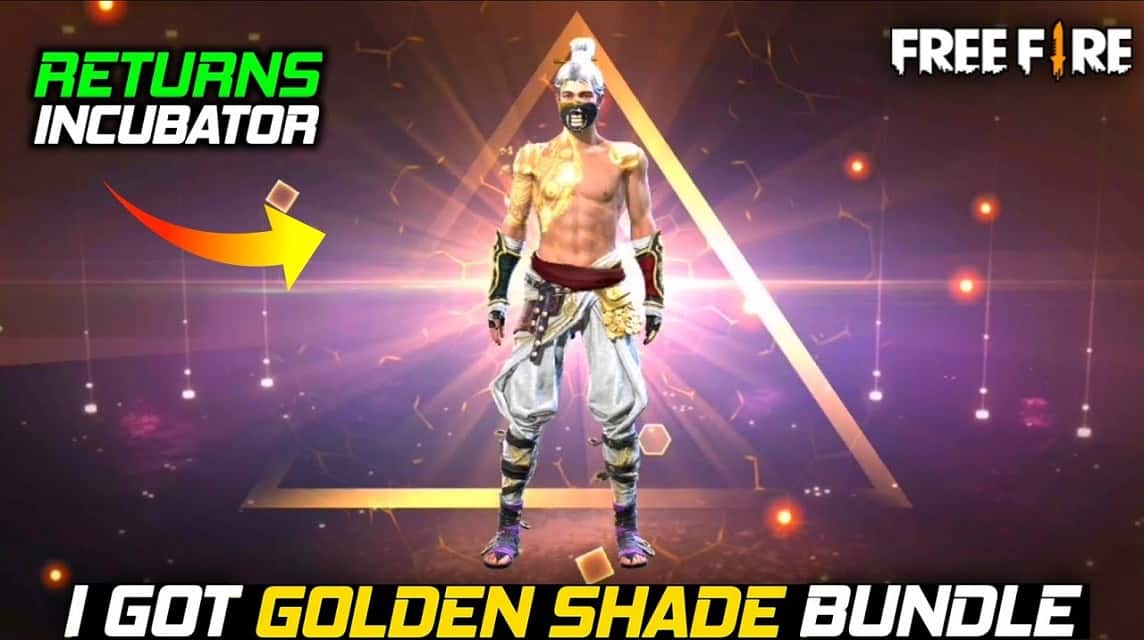 Garena initially introduced the Golden Shade Bunde in September 2019 at the Mystical Master incubator. Users who missed it will have another chance now that the developer has relaunched it in the game.
As the name suggests, this bundle features a golden theme and a tattoo all over it. On the other hand, while provides a much needed bundle balance which adds to its charm.
Golden Samurai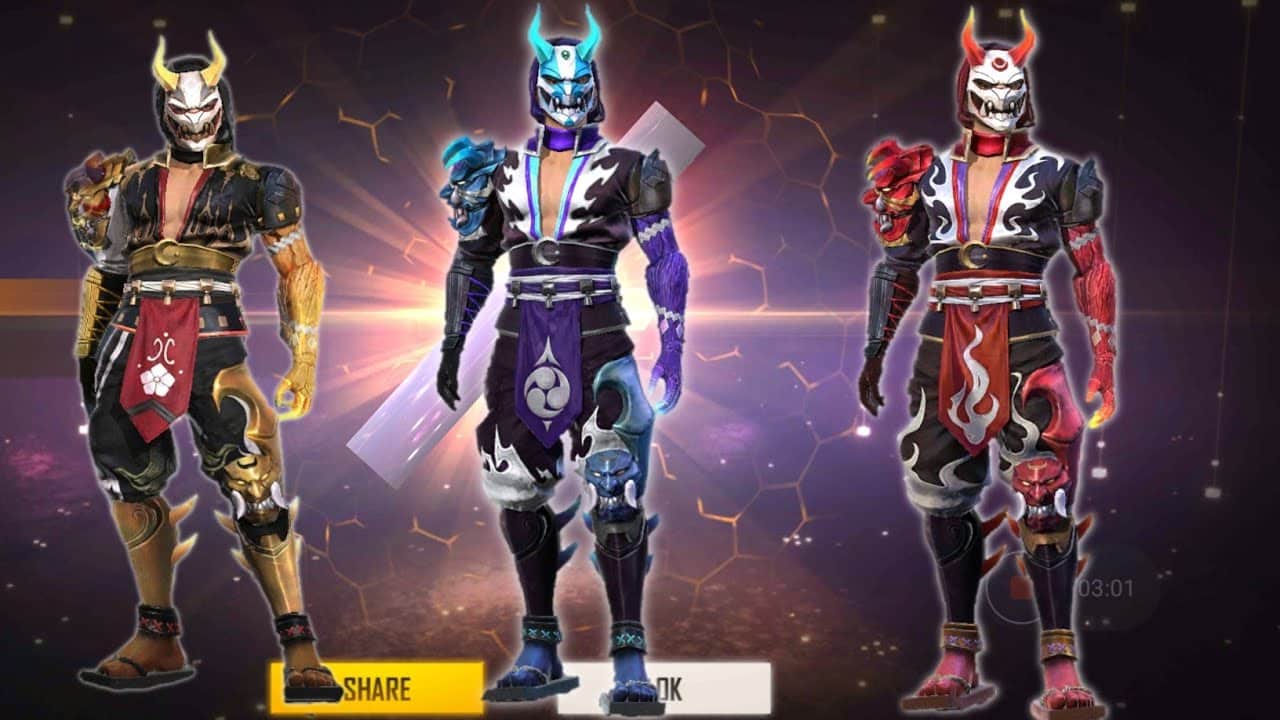 The Golden Samurai bundle is part of the Blood Moon Incubator, available on Free Fire twice before. Golden Samurai was first established in March 2019 and made its second appearance in November 2020.
This samurai-themed outfit has impressive contrast, with red, black, and gold incorporated throughout the bundle.
Also, one of the highlights of this fantastic outfit is the white colored mask. Golden Samurai is one of the best Free Fire incubator bundles to date.
Golden Clown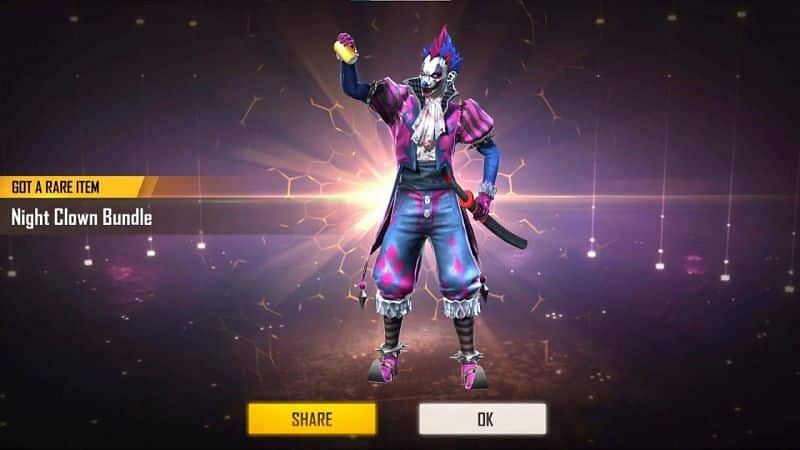 Clown-inspired outfits have also captivated Free Fire players, be it the Night Clown or Golden Clown bundles. This bundle was released on Free Fire as part of the Jester Manor incubator set in August 2019.
The composition of these two bundles is almost the same. However, the Golden Clown bundle had the advantage in rarity and color combinations. How, cool isn't it?
Scroll to continue reading
Scroll to continue reading
Scroll to continue reading
Scroll to continue reading
Blue Dinos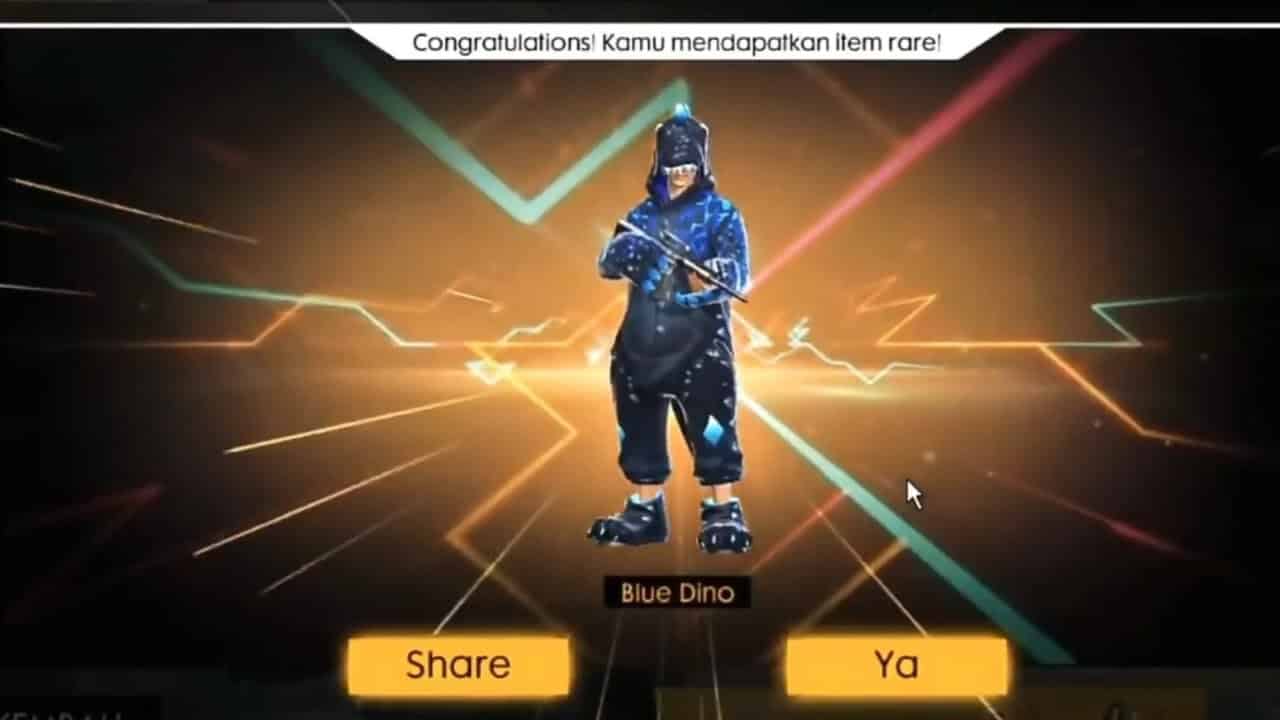 Blue Dino is present in the first incubator at Garena Free Fire. It was added at the end of 2018 and is one of the most difficult to obtain, making it one of the rarest Free Fire incubator bundle items. This bundle hasn't been added to Indonesian servers for a long time, and is in great demand.
Compared to the previous bundles on this list, gamers have to complete this outfit at once. Thus, there is no chance of combining with other items. Friend Vicigers, do you have this one yet?
Also read: 5 Free Fire Magic Cube Bundles You Must Get in December 2021
Top Criminal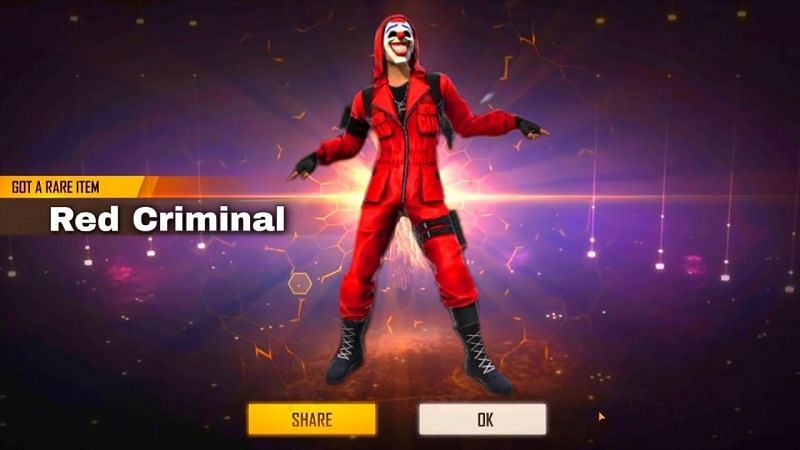 Bunde The Top Criminal has a very large fan base in Free Fire because gamers want to get their hands on any variant of this outfit.
The green version of this outfit was up for grabs at one of the events during Free Fire's 4th Anniversary celebrations, and gamers flooded into the event to get their hands on it.
However, the Top Criminal (Red), or as players call it, the Red Criminal Bundle, is one of the coveted items from this fantastic collection. B
Undel Red Criminal becomes available in the incubator in early 2019 and requires the most materials. Naturally, it is not owned by many people.
In terms of clothing or packages, Free Fire customers have many choices because there are always various attractive alternative options available. In addition, Garena usually releases attractive outfits through various occasions and Luck Royales, together with incubators.
Basically, the items launched in the incubator become rare items due to the high price to get them.
Also read: 5 Rareest FF Bundles You Must Own In 2022
Even though developers usually make offers on Free Fire incubator bundles, it's still not the most likely possibility for everyone. Above are some of the most effective bundles added as part of an incubator.