How to find out the WiFi password can help you to be able to play online games smoothly. This condition can be felt by those of you who are playing using WiFi or the HP internet package has run out.
WiFi can be the mainstay for everyone so they can access the internet more freely, quickly, effectively and efficiently.
Even more so for the gamers which part of the time will definitely require an internet connection from a stable WiFi so that the gaming experience remains smooth.
However, there are times where you will do upgrades new device and you don't know how to find out password Your own WiFi with the excuse of forgetting when you want to connect WiFi to your new device.
If that's true, here VCGamers will give you solutions on various ways to find out password Forgetting WiFi. Keep reading this article, ok!
Also read: How to Restore Deleted Folders on Android
How to find out WiFi passwords that have been connected on Android
Before implementing this solution, it's really important for you to first check your Android version, okay? Because this solution will be easier to implement if your Android version is already on Android 10 or more so you can find out your own WiFi password. Here are the steps:
Access the "Settings" application on your smartphone first and then select the "WiFi & Networks" option.
If there is an icon with a "gear" or "lock" icon next to the previously saved network, please click on the icon.
Then, you can immediately select the "Share Password" option and the QR contains password WiFi will usually be immediately visible.
If so, you can immediately share the password or choose to scan the QR code to immediately connect to your WiFi network.
How, easy, right?
How to Know WiFi Password via Windows Laptop
If you wanna play games on your new laptop, you can still find out password WiFi on your previous laptop using the access provided by Windows, namely Command Prompt or CMD. Here's how:
Type "Command Prompt" in your old laptop search feature.
If so, just type the sentence "Nets Wlan Show Profile" to find out the network stored on the laptop.
Then, select the WiFi network that you want to know about password-his.
After that the process of presenting your WiFi information data will run and you will see your WiFi password on Security Settings line Key Content for you to immediately connect to your new laptop.
Also read: How to Turn Off Android Keyboard Vibration, Save Battery!
Furthermore, there is also a way of knowing password WiFi by downloading several applications in the Play Store or App Store for those of you who like a more effective, efficient and automatic way.
Here's how to find out password WiFi using 2 applications that VCGamers recommends:
Using the WiFi Key Recovery Application
The method is very easy, but there is one thing that needs to be considered when using this application, that is, you have to give permission root to your device.
If you grant access permission root for your device, this application will automatically present all the information password WiFi and SSID that you previously saved.
Before actually using this application, you must know the risks involved with the action root Androids, yes, Vicigers!
Using WiFi Password Viewer App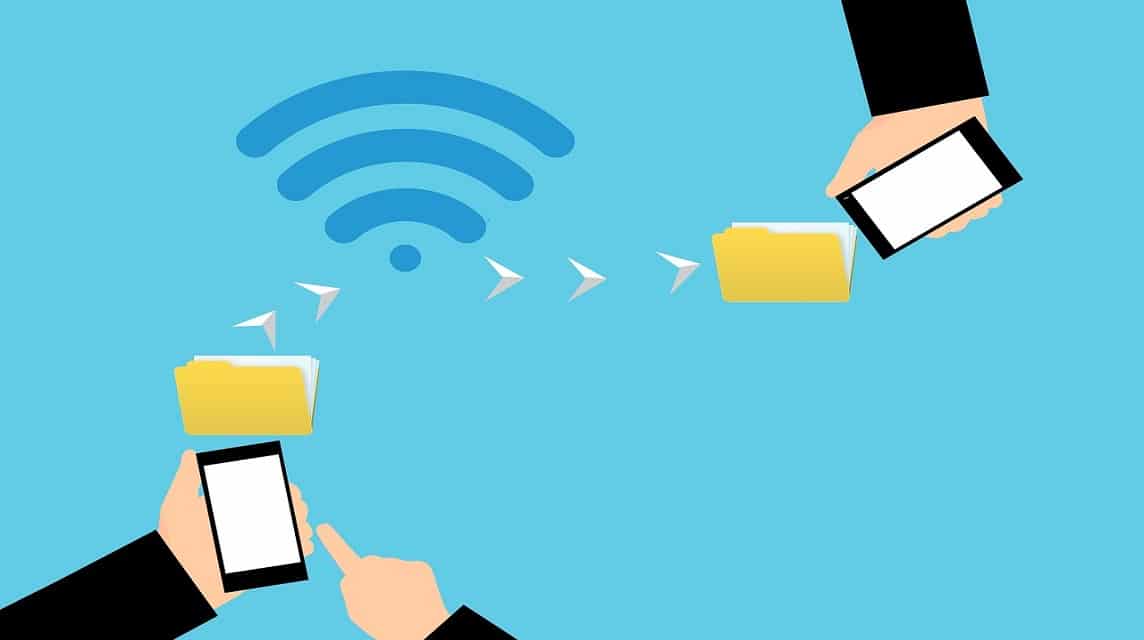 Like the previous application, this one application also requires permission root Androids yours.
The mechanism is also almost the same. You have to download it first on the Play Store and immediately run the application and then you will get the above information password the WiFi you want.
Also read: How to Delete Applications on an Android Smartphone
From some tips and solutions on how to find out password WiFi above, which one would you choose for the activity to play games in your house is not hampered? Tell us your choice in the comments column, okay!
If you have already found out password Your WiFi again, don't forget to take a peek at various interesting promos from VCGamers to meet the needs of all the games you are currently playing, huh!
Hope this article is useful!