Generally, players think that only 5-star characters have good abilities, but you can consider the best 4-star Genshin Impact characters because they are as good as 5 stars.
Genshin Impact keeps releasing new characters almost every time updates games. various abilities, skills, and uniqueness gameplay each character.
This is sometimes considered bad because not all characters can produce damage who are 'sick' for opponents, especially 4-star characters. In fact, these characters are as good as 5-star characters. And not infrequently become the best 4-star characters Genshin Impact.
Get a Free ROG Laptop and other attractive prizes just by joining Discord Quest #GamingYourWay at VCGamers. Join Now Here!
Genshin Impact's Best 4 Star Characters List
All the characters that have been released have their own uniqueness and strengths. Here are some of Genshin Impact's best 4-star characters:
Bennett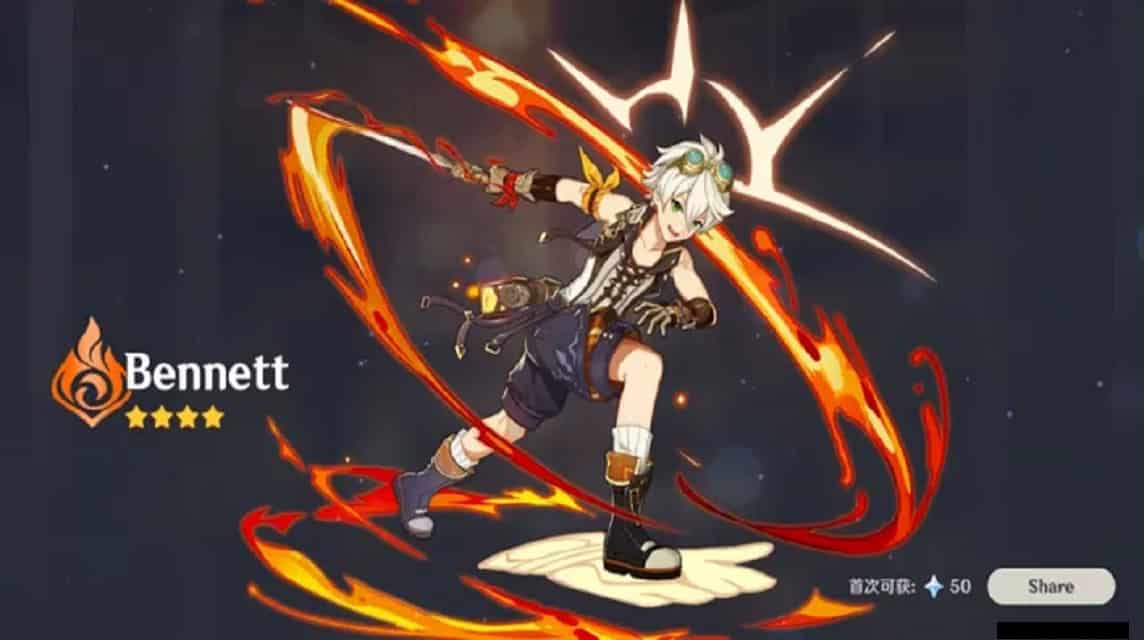 Bennett can certainly be the best 4-star character of Genshin Impact. At first, many players didn't realize the character's potential pyro with this sword weapon and many think Bennett is a 4-star version of Diluc.
Bennett's potential is very high. Bennett is able to be support almost for all DPS in Genshin Impact. In addition to providing additional pyro and AoE pyro damage the big one, Bennett was able to become buffer, healer, and you can too build Bennett became a DPS too.
Build Bennett is not difficult as support because at constellation 0 Bennett was good enough, each constellation would greatly enhance Bennett's abilities, and burst Bennett is calculated from the total HP so build Bennett is not difficult either. No wonder, by all means skills Bennett deserves to be considered the best 4-star character of Genshin Impact.
Xingqiu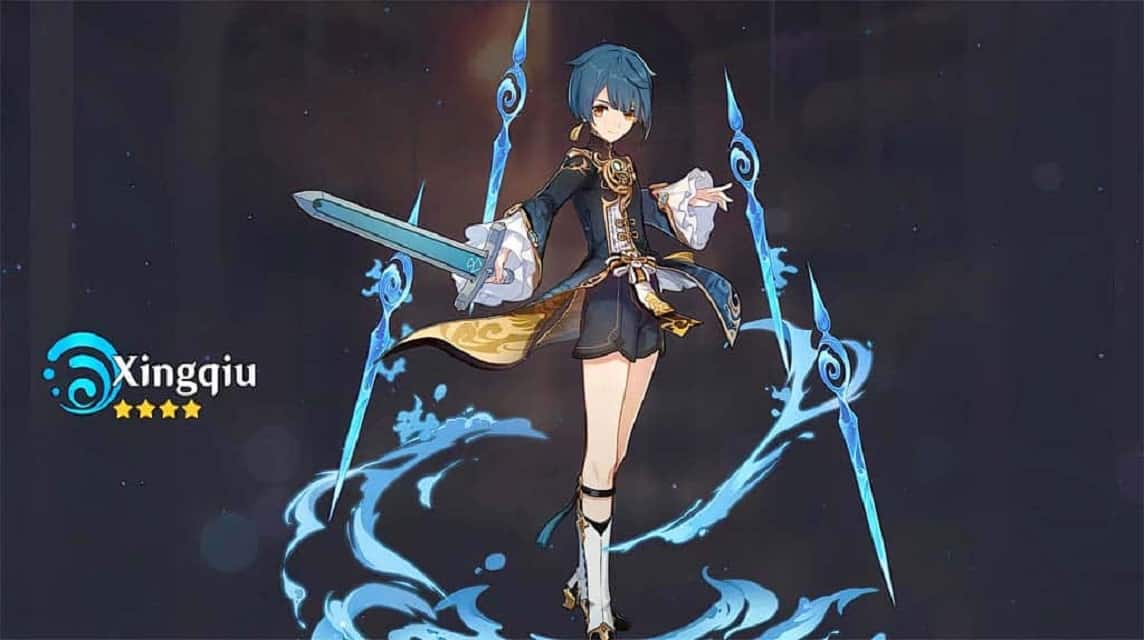 If Bennett was support element version pyro, then Xingqiu character is the best 4-star character Genshin Impact element version hydro. This character of Liyue has been known for a long time as one of the characters support recommended.
Xingqiu has the ability to help your character as hydro support and can be used even if Xingqiu is not on the battlefield (off-field). Elemental Burst from Xingqiu can give hydro damage continuously and can also heal (heal) your character.
Xingqiu will be very suitable if you use DPS pyro, electro, or cryo to give the element reaction (elemental reaction) continously. This character can be said to be the best 4-star character of Genshin Impact because his ability also reduces damage that you get from the enemy.
Chongyun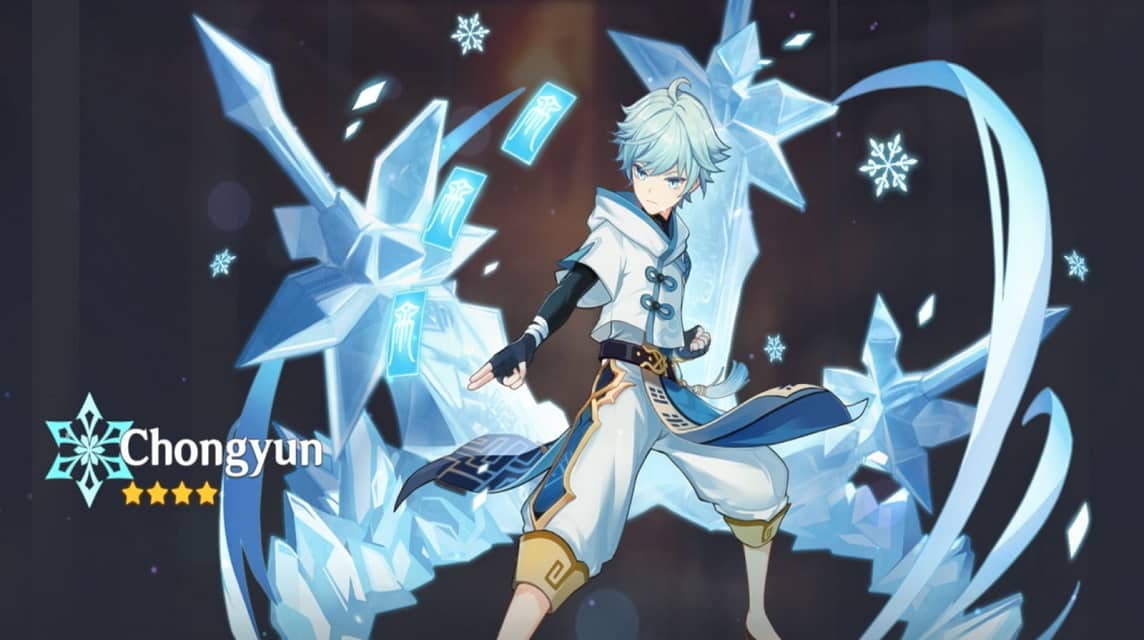 Chongyun might be a little less famous than the other characters. Though, users claymore and elements cryo is one of the best 4-star characters of Genshin Impact. Elemental skills and elemental burst chongyun can issue AoE damage cryo very big and changing normal attack Becomes cryo who can make damage bigger.
One of Genshin Impact's best 4-star characters for elements cryo it will be very superior when you face monsters hydro because you can freeze and scatter which produce damage big. Besides, he is also quite effective against the enemy pyro because it will produce a reaction melts.
Chongyun is the best character 4 stars Genshin Impact if you like gameplay freeze and elemental reactions and you can make it as DPS. 
Scroll to continue reading
Scroll to continue reading
Scroll to continue reading
Scroll to continue reading
Fischl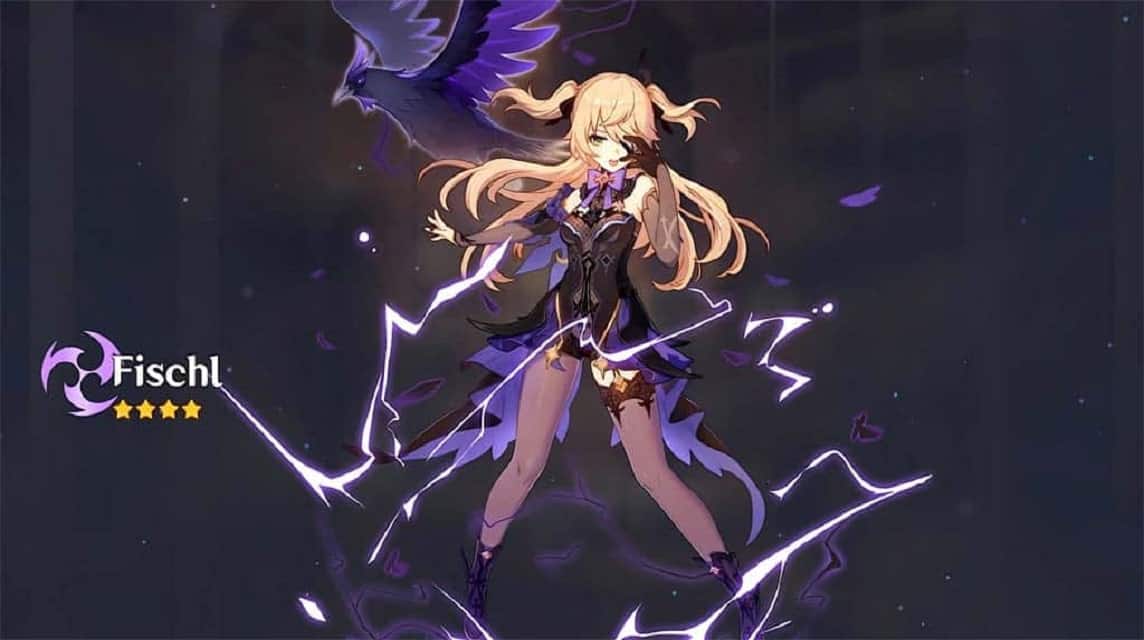 The best 4-star character Genshin Impact who is also considered an S Tier. Fischl is the only best 4-star character of Genshin Impact who is included in the S Tier. Damage produced by Fischl is very large and very suitable for you to make as a electro DPS.
Element user electro and weapons bow it has normal attack high enough that you can build Fischl as physical DPS too. You can also make one of the best 4-star characters of Genshin Impact sub-DPS or support for a 5 star character like Eula.
Read also: Listen! How to Build Eula Genshin Optimal Impact 2022
Sucrose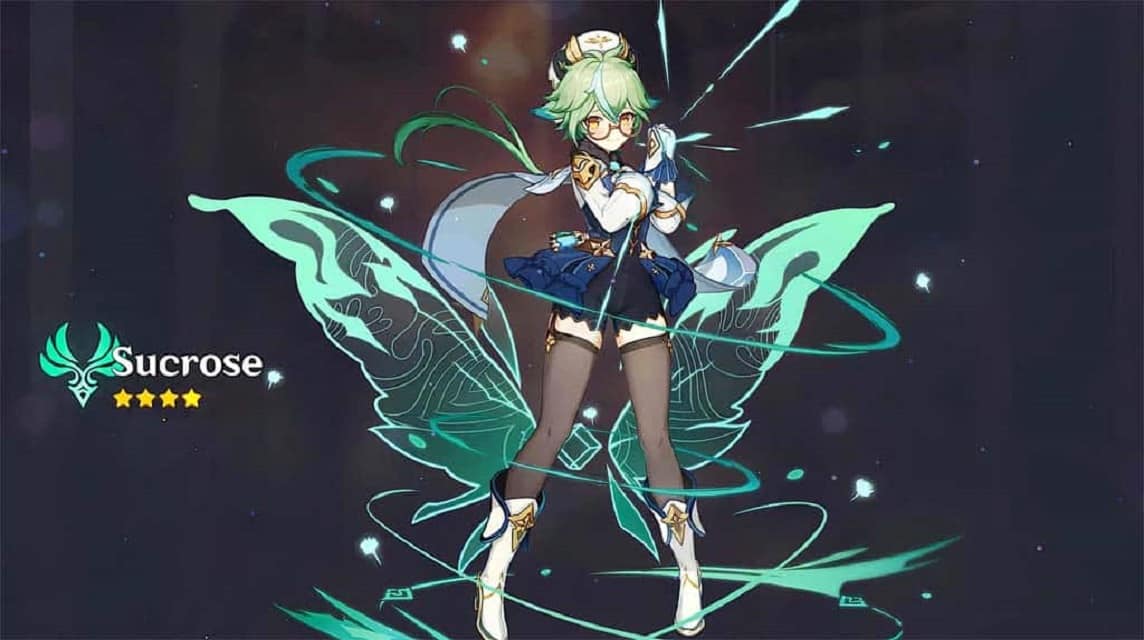 Sucrose is a member holy trinity Genshin Impact is next and is Genshin Impact's best 4-star character. Holy trinity consisting of Sucrose, Bennett, and Mona is a combination of characters that are considered by Genshin Impact players as support that can issue damage largest for DPS and usually used on damage showcase video by para youtuber.
Element user anemo and weapons catalyst this can help provide swirl on the zooming attack damage. Sucrose can also give bonus elemental mastery to characters on your team through passive skills so it can give your team more power.
Anemo particle energy generated by Sucrose is also large so you who use DPS anemo like Xiao or Jean can quickly use elemental skills or elemental burst your DPS.
Read also: Note! This is the Latest Build Recommendation for Xiao Genshin Impact
Yanfei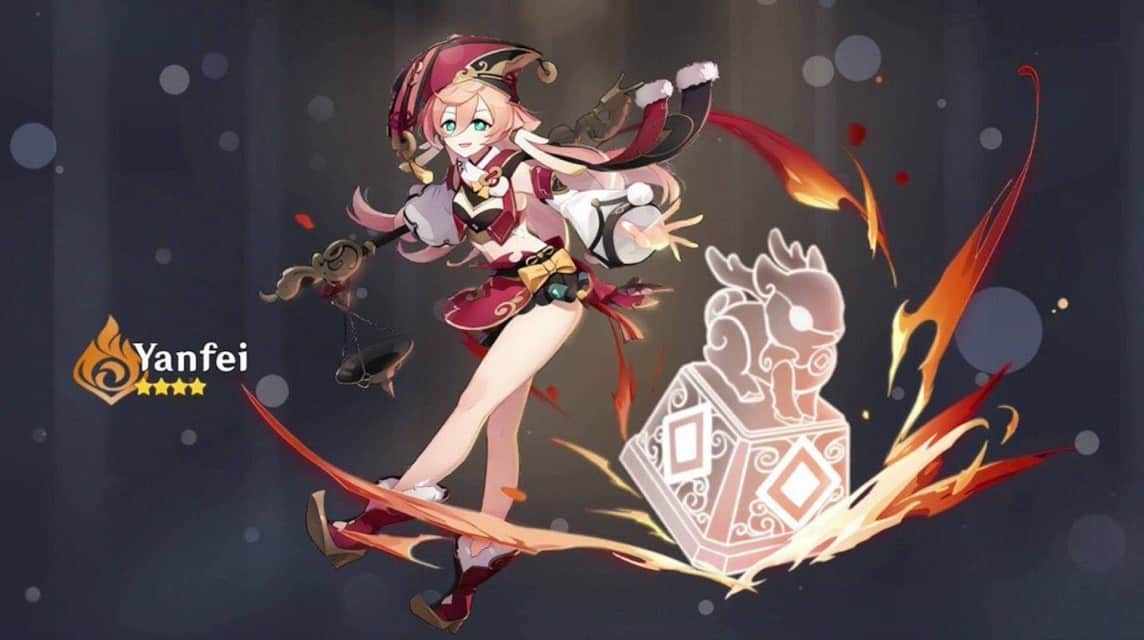 One of Genshin Impact's best 4-star characters is Yanfei. It is not uncommon for Yanfei to be considered similar to another 5-star character, namely Klee because he has similarities in the form of an element user pyro and use weapons catalyst.
Yanfei you can choose to be used pyro DPS because build which is not difficult. In addition, the best 4-star character Genshin Impact from Liyue also has shield from elemental burst Yanfei thus making him a versatile character.
Read also: Recommended Best Yanfei Genshin Impact DPS Build 2022
Ningguang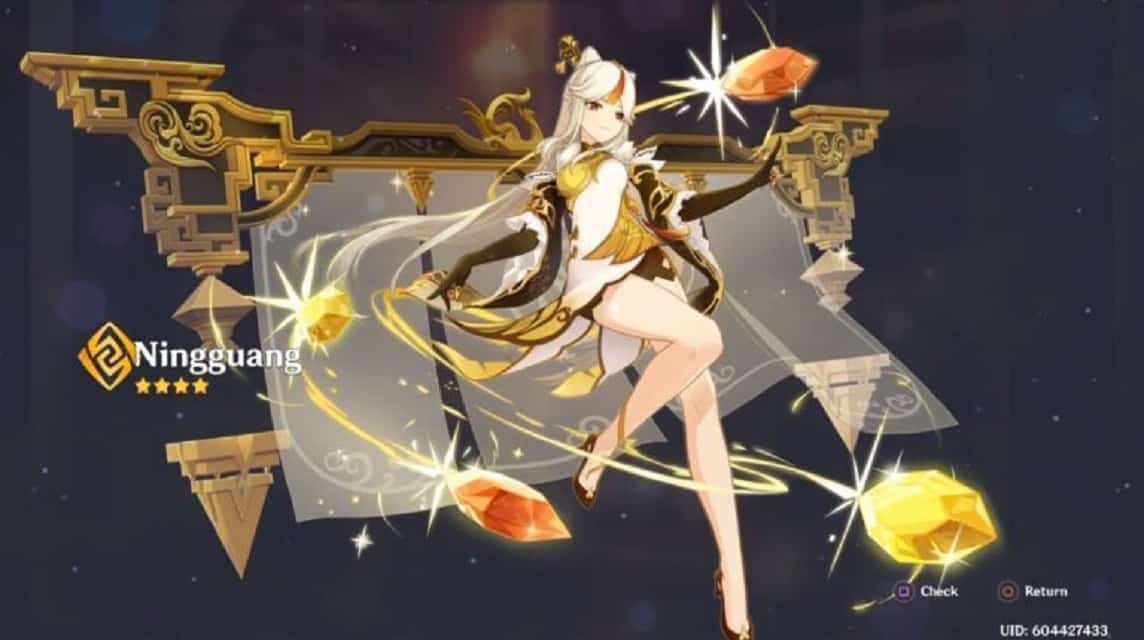 Element user geo and weapons catalyst this is one of the best 4-star characters of Genshin Impact that you shouldn't take for granted. Ningguang you can make the choice for your geo team DPS.
Damage rock of elemental burstit is very large so it is suitable as a DPS. Besides that, elemental skills which is in the form of a curtain can also dispel damage from enemies and give your character additional ATK.