Android 12 vs Android 11, even many users whose devices do not support the update to Android 11, but in fact Android 12 will be out soon. Even Realme C25The new cellphone from Realme, which will soon have its first sale, has just been embedded with Android 11. Here are the main differences between Google's new OS and its predecessor, including security updates and notification display.
Google launched the latest version of the Android operating system one month ago, namely Android 12. The OS is now available in developer preview. Android 12 seems to be very similar to Android 11, with some new features and some performance improvements aimed at helping your smartphone run better and smoother.
Get a Free ROG Laptop and other attractive prizes just by joining Discord Quest #GamingYourWay at VCGamers. Join Now Here!
If you want to give the new OS a try, you can download and install the developer preview now. However, please be careful because the status is still developer preview, most likely this OS is still full of bugs, and is not intended for general testing in the near future, especially avoid trying the developer preview on your HP daily driver. We expect Google to launch a public beta soon in May, and a final version sometime in August or September.
Here are the 3 main features with major changes that you can find in Android 12 later.
Google added several new privacy features to the app to give Android 12 users more transparency and control independently, this was seen on the Android Developers blog some time ago. One update to this feature will give you more information about how cookies can be used across sites, while another update changes how apps export information. This is to prevent apps from accidentally exporting activities, services, and other information.
This means that we no longer need to be afraid of our privacy/information being leaked or uploaded either intentionally or unintentionally by the application. An interesting feature, at least right now we are in a crisis of confidence in privacy on our smartphones.
In Android 12, Google changed the design of notifications to be more modern and functional. Of course, you might be a bit bored with the default notification design on your Android. Although some brands often update their default UI, so that users get a fresh look when using their device.
Scroll to continue reading
Scroll to continue reading
Scroll to continue reading
Scroll to continue reading
As reported by technology site XDA Developers, Android 12 also gets a new button that lets you snooze non-essential notifications, and choose the option of how long to see them again. You can also enable adaptive notification rating to allow the system to rearrange your notifications based on the way you do things on your phone, and you can also reset the notification rating, if you don't like it.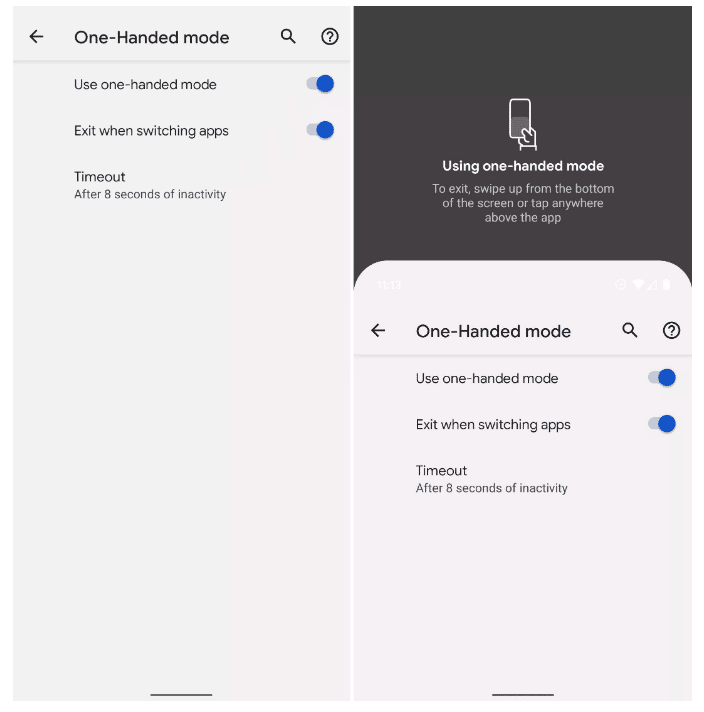 We also don't know exactly what Android 12's one-handed mode will look like. But, as some of the information reported on several leading technology blogs. We can leak that Android 12 seems to include some design changes that make it easier to operate Android phones with one hand and your thumb.
XDA Developers informed that updated UI settings moved the Search tab to the bottom of the screen for easier one-handed access. A new feature in Android 12 called "silky home" was also discovered, which makes the entire interface more suitable for one-handed use.
How about the three new features in Android 12? Of course, we must be a bit confused and groping if we don't try it ourselves. But don't worry, international gossip reports that Android 12 will officially launch in September 2021. Hopefully this rumor is true and there are no obstacles in its launch.
Don't miss it to always get the latest and complete news updates about games. Starting from new game reviews, tips and tricks and so on. Just follow the account Instagram VCGamers and Channel YouTube yes. Come on! Join the community on Discord VCGamers, the largest gamers community in Indonesia discord.gg/EDWvQ9jQEp