Are you still confused about finding recommendations for a power bank to be your cellphone friend? We have 3 recommendations for the latest 10000mAh power bank official guarantee from Xiaomi for you. Keep listening to this information until it runs out Vicigers!
Redmi Power Bank 10000mAh (Black/White)

First there is the Redmi power bank 10000mAh, which has a maximum output of 5.1V/2.4A for 1 port, and when the dual port is active it will deliver a maximum output of 5.1V/2.6A.
This 10000mAh power bank has 2 microUSB and type-C inputs, but the type-C function here is only as input, yes, it can't be output. The maximum input for this power bank is 5.1V/2.4A.
Interestingly, this power bank is safe to take on flights, because it complies with the regulations. This Redmi power bank is also very safe to use as claimed on the official Mi.com website:
High-precision components of resistors, inductors and capacitors as well as sophisticated circuit chips can easily overcome over-discharge, over-discharge, over-heat, short-circuit current and other failures, thereby guaranteeing reliable protection for the power bank and devices. Multiple layers of protection and increased safety for everyday use
Here are some of the protections guaranteed by the Redmi power bank 10000mAh:

The official price for this power bank is if you buy it at an offline/online store mi.com is around IDR 135,000. With qualified specifications, even though it doesn't support fast charging, this price is the best deal at the moment with 12-month warranty support.
10000mAh Mi 18W Fast Charge Power Bank 3 (Black/Silver)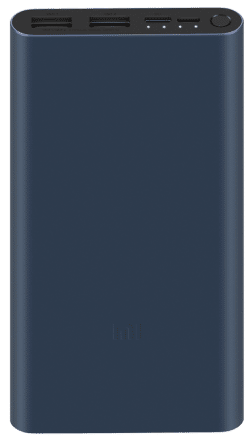 Second, there is the Mi 18W Fast Charge Power Bank 3. This 10000mAh power bank has a maximum input/output of 18 Watts. It has two USB-A ports as output, and a microUSB port and type-C as input.
The material for this power bank case is made of metal combined with aluminum. You can request free engraving at the Mi Store offline (especially those with an engraving tool) for all of your power bank series that have a metal/aluminum cover as the base material.
This power bank also has several protection guarantees such as: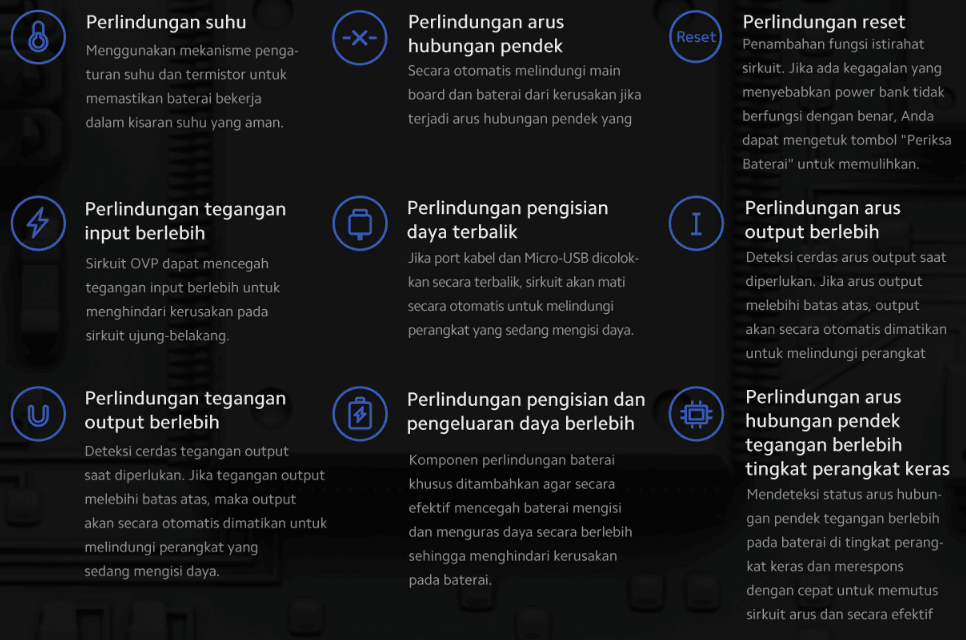 This power bank is priced at IDR 179,000, you can buy it at offline/online stores mi.com with 12 months official warranty.
10000mAh Mi Wireless Power Bank Essential (Black/White)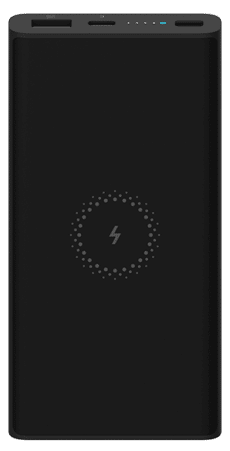 Third, namely Mi Wireless Power Bank Essential. From the name alone, you can tell that this power bank supports wireless charging up to 10 Watts.
In addition, this power bank also has 1 USB-A output port and 1 type-C input port, which already has an 18 Watt 2-way fast charging function.
This power bank can simultaneously charge 2 devices wirelessly and using a cable.
Do not forget that this power bank also provides several protections, such as:

The price tag for this power bank is around IDR 299,000 per unit. Just like the two power banks that we discussed earlier, you can buy this power bank at offline/onine stores mi.com.
You can also buy the three power banks on your favorite marketplace/e-commerce. If you're lucky, you'll find a seller with a lower price plus additional discounts/cashback.
Oia Vicigers, the three 10000mAh power banks above are safe to take on air travel, so don't hesitate to bring these three power banks into the aircraft cabin, because they comply with the security procedures implemented.
Which one do you think is your choice, Vicigers? Ordinary power bank without fast charging feature, or one with fast charging feature? What supports wireless charging? Of course, buy according to your needs!
Don't miss it to always get the latest and complete news updates about games. Starting from new game reviews, tips and tricks and so on. Just follow the account Instagram VGamers and Channels YouTube yes. Come on! Join the community on Discord VCGamers, the largest gamer community in Indonesia discord.gg/EDWvQ9jQEp