Belum lama ini event Collection Party sudah dimulai, hadiah utama berupa sepatu Modern Jazz atau biasa disebut sepatu Jordan FF pun sangat menarik perhatian para pemain.
Event ini sudah dimulai sejak dua hari lalu tanggal 15 Juni 2021, dan akan selesai pada tanggal 21 Juni 2021.
Jadi, kalian hanya memiliki waktu 6 hari untuk mengikuti event Collection Party dan mempunyai kesempatan untuk mendapatkan sepatu Jordan FF ini.
Sebelumnya sepatu ini memang belum pernah sama sekali hadir di server Indonesia, jadi tidak heran kalau banyak pemain FF yang menginkan sepatu ini.
Pastinya sih kalau sudah dapat, para player akan memamerkan sepatu ini, kamu juga kan pasti?
Also read: If Jess has no limit, selling ML/FF accounts? How much does it cost?
Cara Mendapatkan Sepatu Jordan FF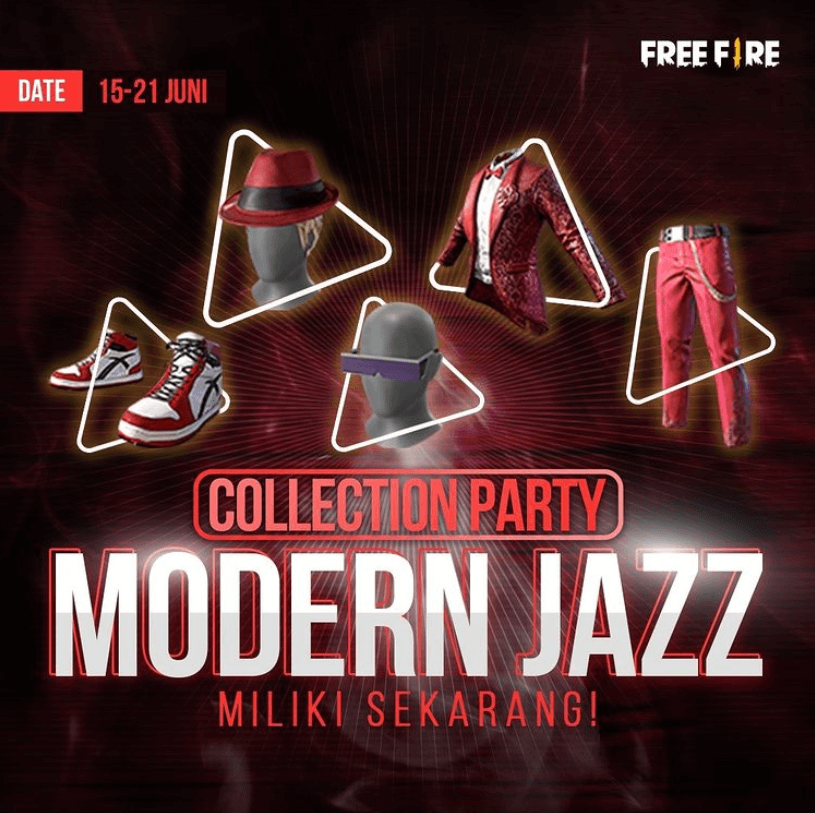 Scroll to continue reading
Scroll to continue reading
Scroll to continue reading
Scroll to continue reading
Jika kamu ingin mendapatkan sepatu ini, kamu hanya harus mengikuti dan melakukan spin di dalam event Collection Party yang sedang berlangsung.
Ada dua macam spin yang dapat kamu lakukan, yaitu spin biasa dan spin spesial. spin biasa dapat kamu lakukan dengan mengeluarkan 20 diamond per satu kali spin, sedangkan untuk melakukan spin spesial kamu perlu mengeluarkan 80 diamond per satu kali spin.
Namun, kalau kamu tidak mau berlama-lama untuk mendapatkan sepatu ini, kamu dapat melakukan spin spesial dengan membayar 80 diamond sebelumnya, tapi tidak ada yang menjamin kamu akan mendapatkan sepatu ini pada spin pertama.
Mungkin setidaknya untuk mendapatkan full bundle Modern Jazz dan bisa mendapatkan sepatu Jordan FF, kamu perlu menghabiskan sekitar 1.000 sampai 2.000 diamond, tergantung faktor keberuntungan kamu.
Kamu sudah dapat sepatu Jordan FF belum Vicigers? Coba tulis di kolom komentar berapa kali kamu melakukan spin sampai dapat sepatu Jordan FF ini.