There are lots of popular games on smartphones that have many genres, ranging from FPS, MOBA, Strategy, etc. and you can play for free whenever and wherever. Among all these game genres, MOBA is one of the most widely played game genres by gamers, especially in Southeast Asia.
There are lots of MOBA games that Vicigers can play on both your mobile and PC. However, among all these MOBA games, there is one MOBA game that is quite popular, namely Mobile Legends: Bang Bang
Mobile Legends: Bang Bang
Mobile Legends: Bang Bang, commonly called ML or MLBB, is a mobile game with the genre of multiplayer online battle arena (MOBA) developed and published by Moonton, a subsidiary of ByteDance. This game was released in 2016 and over time this game is getting more and more popular all over the world and most prominent in Southeast Asia and has already surpassed 1 billion people who downloaded it.downloadwhich touches 100 million players every month.
Come on, top up your diamond mobile legends at VCGamers. Get lots of interesting promos and also cashback. Top Up Mobile Legends here
In 2021, Mobile Legends: Bang Bang earned the largest gross revenue since the game's release of US$1 billion, with 44 percent of its revenue coming from outside Asia making it the top and most popular mobile game of its genre with the most global appeal.
Just like MOBA games in general, the gameplay of MLBB is where players have to guard the 'tower' and have to destroy the 'tower' of the enemy using the heroes they have built. There are lots of features in this game that serve to increase the strength of the hero that will be used during the match, one of which is the emblem.
Emblem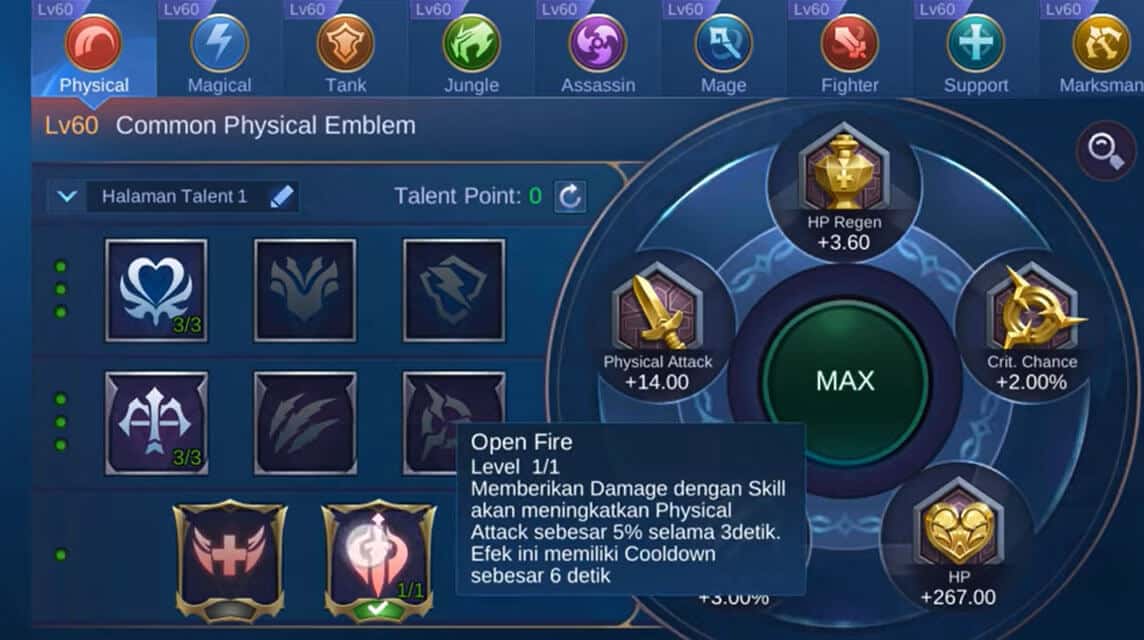 The Mobile Legends emblem is a feature that is quite unique in this Mobile Legends: Bang Bang game, because this feature is there automatically when we play this game. The emblem in this game itself serves to increase the status of the hero while playing, and there are several emblems that you must get by using magic dust or diamonds.
Also Read: 5 Advantages of Hero Mathilda in Mobile Legends, Really OP!
Revamp Emblem
In April, it was known that Moonton would provide a revamp for the emblem system in Mobile Legends. This was known by several leakers in Mobile Legends, and many players from Mobile Legends assumed that it would complicate the gameplay of Mobile Legends.
This change in the revamp of the emblem system will certainly be very helpful for the players, where the heroes in Mobile Legends will be more and more overpower in various situations and conditions. And if coupled with the combination of the latest emblem system and these skills, it will make the heroes even more difficult to beat and require a clever strategy to defeat them.
One of the important things that Vicigers should know about this emblem system revamp is that players no longer need an emblem upgrade in the future and don't even need the emblem anymore. Because of this latest emblem system, players no longer need dust, emblems, and gold to upgrade.upgrade the skills of their heroes.
Revamping the emblem system in Mobile Legends will also remove some existing emblems, namely emblems Magical, Physical, and Jungle. Although the three emblems were previously rarely used by players in Mobile Legends.
And because of that, the remaining Emblems in Mobile Legends only leave emblems Mage, Assassin, Fighter, Tank, and Marksman.
Also Read: How to get Estes M3 Skin in Mobile Legends 2022
Emblem Use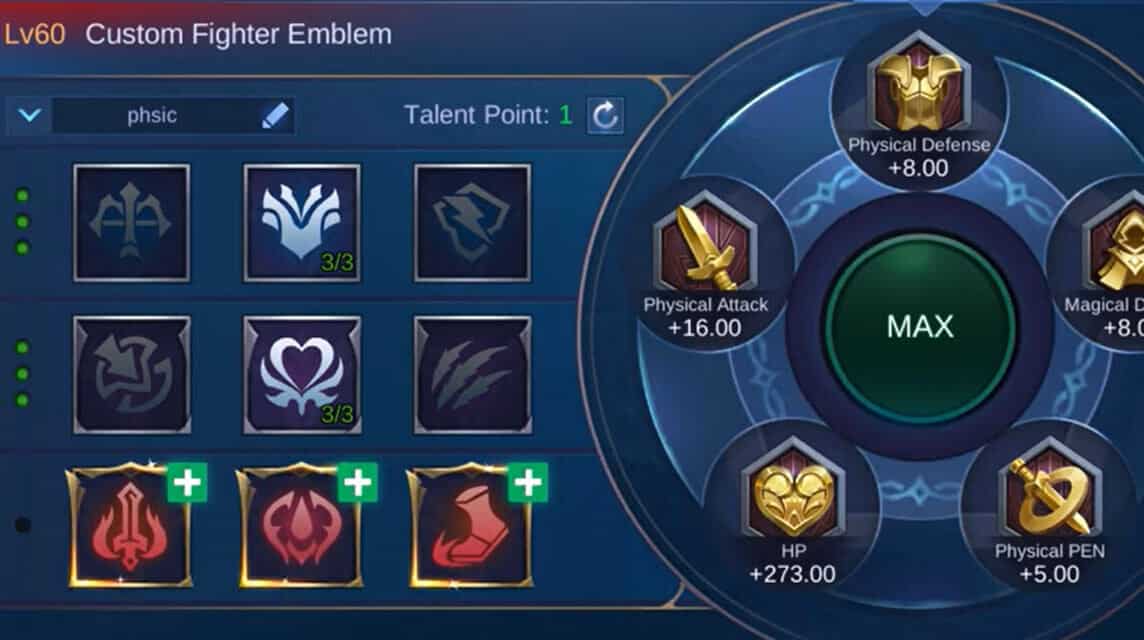 Scroll to continue reading
Scroll to continue reading
Scroll to continue reading
Scroll to continue reading
Each emblem in Mobile Legends has different uses and functions. This is where the foresight and intelligence of the players will be tested because each hero in Mobile Legends certainly requires a different emblem.
Not only that, each role that will be played when playing also uses a different emblem. Therefore, players must understand the use of each emblem in Mobile Legends.
The following are the uses of the emblem in Mobile Legends:
Assassins: Function to upgrade damage, cooldown reduction, and movement speed.
Marksman: Function to increase damage, attack speed, and movement speed.
Tank: Function to upgrade defense, health, and health regeneration.
Mage: Function to increase cooldown reduction, damage, and where is regen.
Support: Function to improve mana regen, movement speed, and cooldown reduction.
Fighter: Function to upgrade damage, defense, and health.
Also Read: Newest Kagura Starlight Skin Price and Design 2022
Talent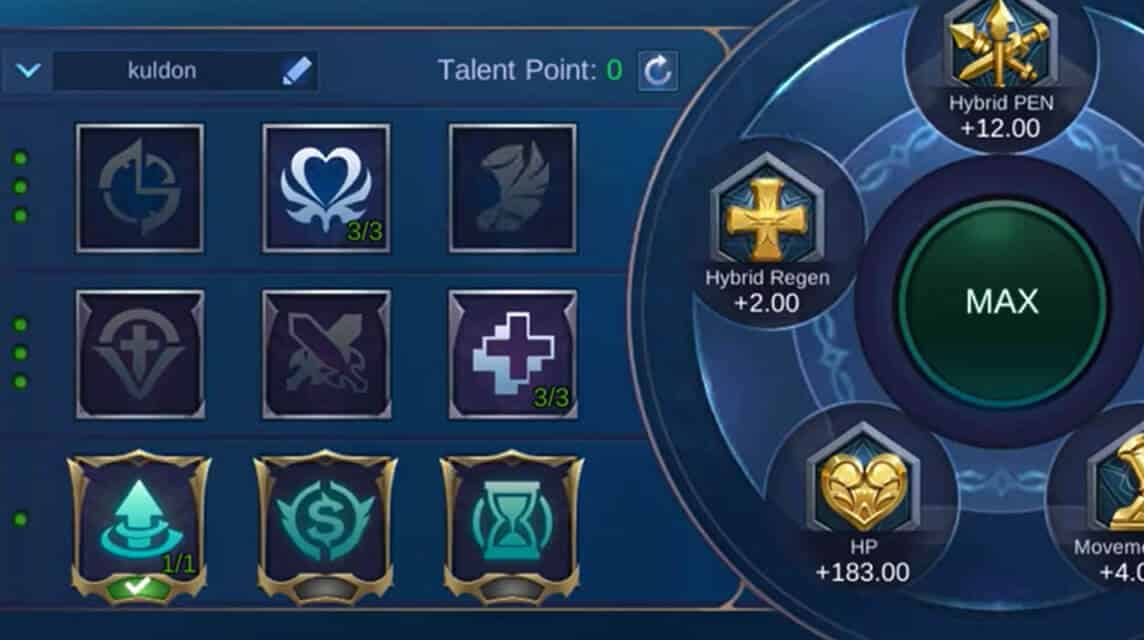 In the old version of Mobile Legends, players can only use the talent emblem that has been determined in the game. In the latest emblem system revamp later, players can combine these talents into one emblem.
For example, if players want to add critical damage from the marksman emblem to the assassin emblem, then this can be done thanks to the revamp of this emblem system. Likewise, players can also add physical defense talent to the marksman emblem which is useful for adding higher physical defense.
Also Read: List of Coolest Skin Ling Mobile Legends 2022, Must Buy!
In the Mobile Legends game, there are 3 active talents that can be used in the game that are useful for increasing the abilities of each hero you use. The 3 talents are Regular Skills, Core Abilities, and Regular Attributes.
Regular Skills: It is a talent that has limitations and requirements when using it and is one of the talents that is useful for increasing the hero's abilities after using the skill, and the utility to increase speedhis.
Core Abilities: This talent is said to be the most powerful talent in the game. This talent itself is divided into 3 types, namely: Attack, Defense, and Utility. Each of the 3 types certainly has different uses and functions in the game.
Regular Attributes: This talent serves to provide additional attributes or status to talent users. If used, there will be additional status effects to the user such as attack, damage, defense, health, etc.