Moto G60, smartphone mid-range Motorola segera tiba di beberapa pasar global hanya dalam waktu beberapa minggu setelah leak pertama kali muncul.
HP besutan Motorola ini memiliki spesifikasi yang cukup kiranya untuk bersaing dengan ponsel mid-rangers 2021 lainnya seperti Galaxy A series.
HP ini belum tersedia di pasar seperti AS, Inggris, atau Australia, tetapi kamu akan segera dapat membelinya di India. Berbanggalah kamu yang sedang tinggal di India, kamu dapat segera membeli HP ini di tanggal 27 April 2021 mendatang.
Jadwal rilis Motorola 2021 sudah diisi dengan beberapa varian G series, termasuk Moto G10 Power, Moto G30, Moto G50 dan Moto G100. Ditambah lagi, Moto G20 bocor baru-baru ini dan bisa diluncurkan kapan saja bahkan dalam waktu dekat.
Sejauh ini bagaimana Moto G60 terlihat? HP ini diyakini memiliki refresh rate yang tinggi, kamera yang cukup mumpuni, dan kapasitas baterai yang besar, cukup untuk membuat HP ini lebih menonjol dibanding smartphone lainnya.
Setelah ini kita akan berbagi beberapa informasi singkat tentang Moto G60, termasuk berapa harganya dan kapan akan diluncurkan secara internasional.
Kita juga akan membahas sedikit mengenai Moto G40 Fusion, yang dijadwalkan akan meluncur tidak lama setelah Moto G60, tentunya dengan sedikit perbedaan spesifikasi.
Read also: Rumor Kemunculan Motorola Edge 2 Bersama Seri Lainnya
Harga dan tanggal rilis Moto G60 & Moto G40 Fusion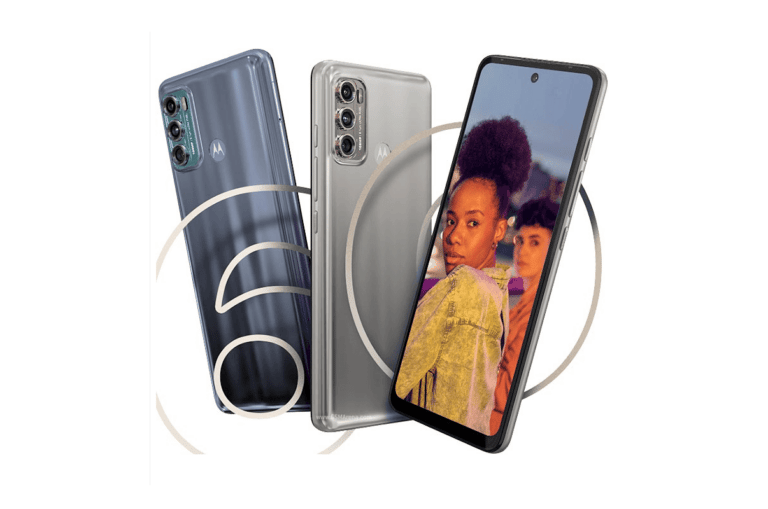 Scroll to continue reading
Scroll to continue reading
Scroll to continue reading
Scroll to continue reading
Motorola meluncurkan spesifikasi Moto G60 secara resmi pada 20 April, dan mereka juga menginformasikan akan meluncurkan HP tersebut seminggu kemudian pada tanggal 27 April di India (dan Meksiko) seharga Rs 17.999, atau sekitar 3.5 jutaan bila di konversi ke rupiah.
Setelah itu Motorola juga menginformasikan Moto G40 Fusion yang akan dijual pada tanggal 1 Mei seharga Rs 13.999-15.999 tergantung pada variannya, yang berarti bila dikonversi ke rupiah akan berkisar 2.7 jutaan untuk varian terendahnya.
Kita tidak memiliki pengumuman resmi tentang tanggal rilis atau harga Moto G60 di luar India dan Meksiko. Siaran pers Motorola hanya mengatakan akan 'diluncurkan ke wilayah lain dalam beberapa minggu mendatang.
Baca selanjutnya: Motorola Moto G60 Vs Moto G40 Fusion – Part 2
Don't miss it to always get the latest and complete news updates about games. Starting from new game reviews, tips and tricks and so on. Just follow the account Instagram VCGamers and Channel YouTube yes. Come on! Join the community on Discord VCGamers, the largest gamers community in Indonesia discord.gg/EDWvQ9jQEp