Heyhooo Vicigersss!
Kamu pasti penasaran kan sama si Robot kecil nan imut ini?? Yuk! kita kenalan bareng bareng sama sahabat gaming terbaru kamu ini.
Pleeeaassee Weeelccoommeee, ViCimon!!!!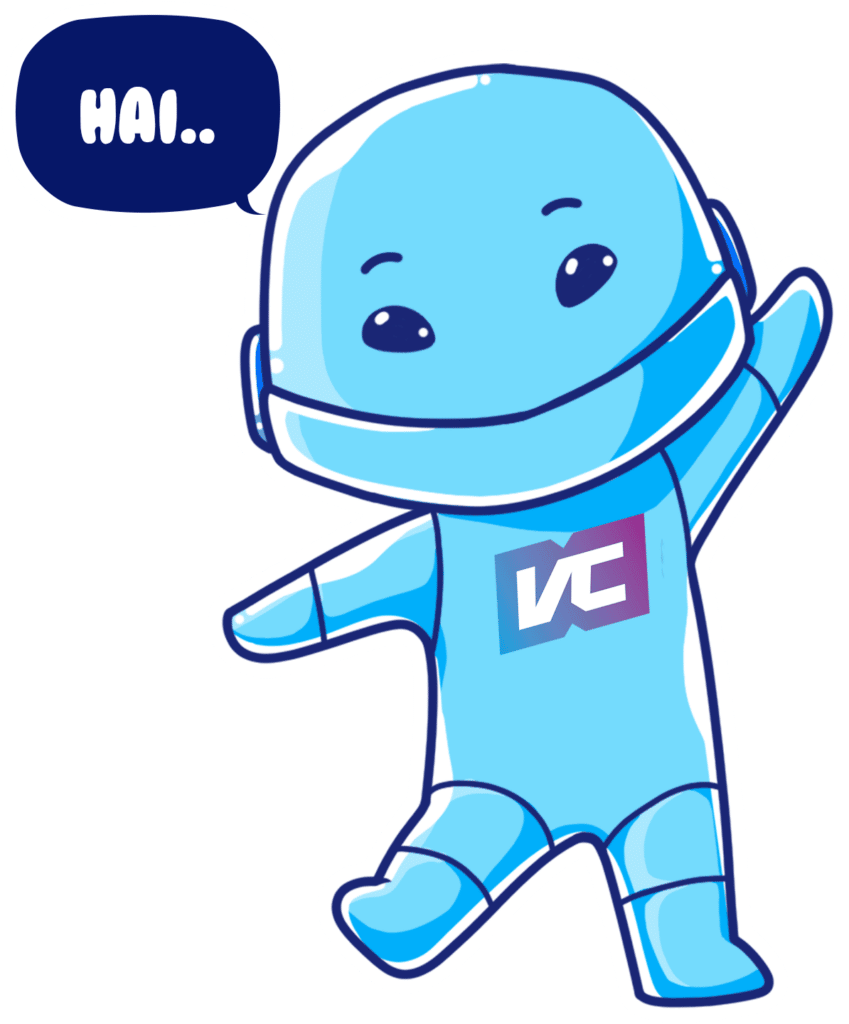 Scroll to continue reading
Scroll to continue reading
Scroll to continue reading
Scroll to continue reading
Kenalin nih Vicimon, maskot game yang menjadi identitas untuk komunitas VCGamers dengan representasi unik dan yang pastinya kekinian gak ketinggalan zaman gituuuuuuu.
Nah, si Cimon hadir untuk jadi sahabat kamu dalam beraktifitas di komunitas VCGamers supaya makin seru pastinya dan Cimon juga bisa membantu segala keperluan mengenai kebutuhan kamu di Discord VCGamers loh!
Gimana pasti kamu makin penasaran kan sama fakta fakta menarik lainnya tentang ViCimon?? eits! tenang aja, VCGamers pasti akan kasih tau kamu tentang si Cimon dalam news selanjutnya.
Yuk! Join komunitas di Discord VCGamers, Komunitas gamers terbesar di Indonesia. Berikut linknya : discord.gg/EDWvQ9jQEp dan jangan sampai ketinggalan untuk selalu mendapatkan update berita terbaru dan lengkap seputar game. Mulai dari review game baru, tips dan trik, cara top up diamond dan sebagainya. Langsung saja follow akun Instagram VCGamers and Channel YouTube yes.