How to register Squid Game: The Challenge is very easy. You may want to enter this competition to compete with other participants.
It is known that Netflix has brought back one of the series that has become a global phenomenon, Squid Game.
This time, Netflix will present the biggest competition ever called Squid Game: The Challenge.
This competition is said to be the biggest reality TV show in television history.
Later, there will be as many as 456 who will enter the game to get prizes.
The prizes given can even change someone's life because the amount reaches $4.56 million or equivalent to Rp. 67,494,840,000 (exchange rate of 1 USD = Rp. 14,801.50).
Players will compete in a number of games inspired by the original series. Then, also added with a number of new games.
Later, the strategies, alliances, and characters of the players will be tested. Those who win will stay.
Meanwhile, those who fail to pass the challenges in each game will be eliminated.
But don't worry, the consequences for those of you who lose in this high prize competition are different from the games in the original series.
Because, the worst fate is to go home empty-handed and bring nothing.
Read also: 12 Video Games with the Shortest Duration in the Universe! – Part 1
Squid Game: The Challenge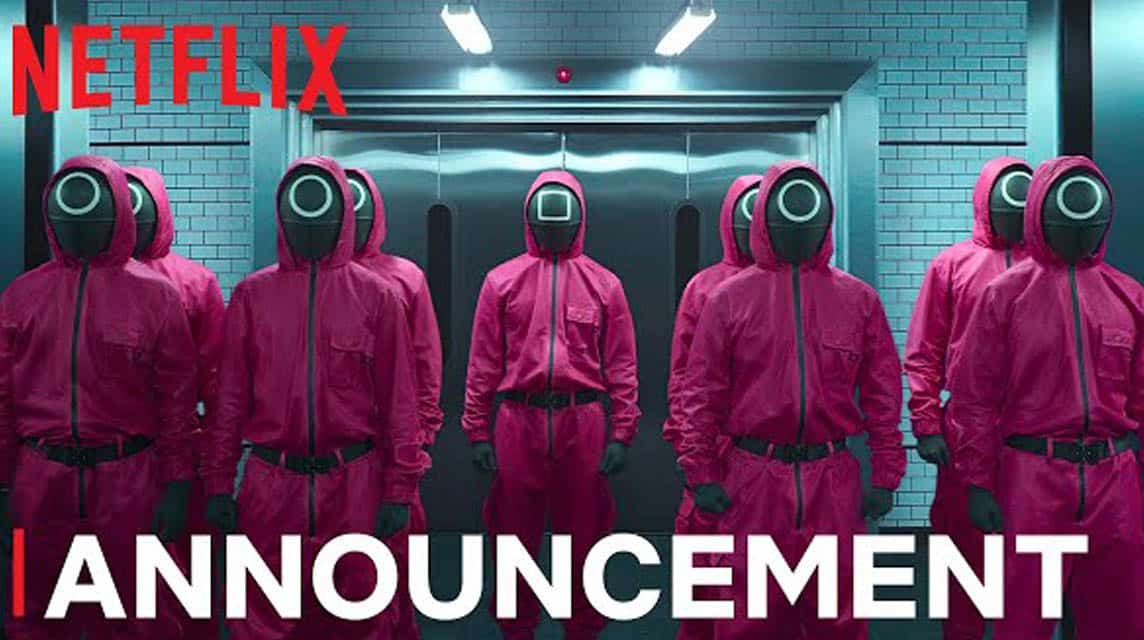 This competition is open globally. So, you also have the opportunity to get prizes up to $4.56 million.
Netflix's Vice President of Unscripted Series and Documentaries, Brandon Riegg, stated that he would be grateful for the compelling story of Squid Game.
"Squid Game took the world by storm with its captivating story and Director Hwang's iconic image. We thank you for your support as we turn the fictional world into reality in this massive social competition and experiment."
He stated that later there would be as many as 456 contestants competing. They will get an unexpected experience in the competition.
"Drama series fans are on an exciting and unexpected journey as our 456 real-world contestants navigate the biggest competition series ever, full of suspense and twists, with the biggest cash prize at the end," he said.
It is known that Squid Game, which is a 10-episode competition series, is a co-production between Studio Lambert (The Circle) and The Garden (24 Hours in A&E), part of ITV Studios, and will be filmed in the UK.
Stephen Lambert, Tim Harcourt, and Toni Ireland of Studio Lambert and John Hay, Nicola Hill, and Nicola Brown of The Garden will executive produce.
Squid Game holds the record for being the most popular Netflix series of all time. Because, it managed to reach more than 1.65 billion broadcast hours in the first 28 days after it was released in September 2021.
On June 12, 2022, Squid Game was officially renewed for season 2 when Netflix and Director Hwang confirmed that they would once again team up for a new chapter.
It is known that it took 12 years to compose the first season of 'Squid Game'.
However, it only took about 12 days for the series to become the most popular Netflix series of all time.
You can register yourself by going to the website SquidGameCasting.com.
Read also: Get to know 7 Among Us Characters, Which Do You Like to Play?
Link & How to Register Squid Game: The Challenge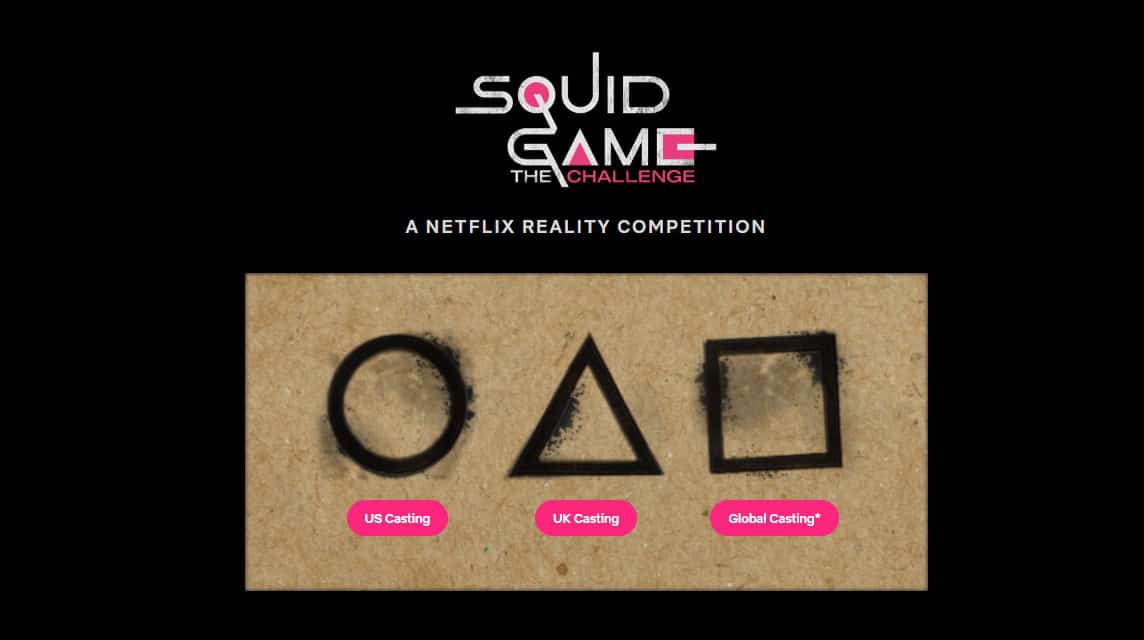 Scroll to continue reading
Scroll to continue reading
Scroll to continue reading
Scroll to continue reading
There are several ways to register for Squid Game: The Challenge. You can get started by going to the SquidGameCasting.com page.
For those of you who already know this drama series, of course you already know how the tension and excitement is in it.
Currently, you have the opportunity to participate in this competition.
You can become a Squid Game player in real life.
When you have passed the selection, you will play and compete in competitions with a variety of thrilling games.
You must be able to strategize and analyze who can be trusted and not and how to be a traitor.
However, it should be noted, the safety of the players is the main thing. Players who win and lose will certainly not suffer injuries in the game.
Read also: Impostor is here! Check out the Exciting Collaboration of New State x Among Us
Registration requirement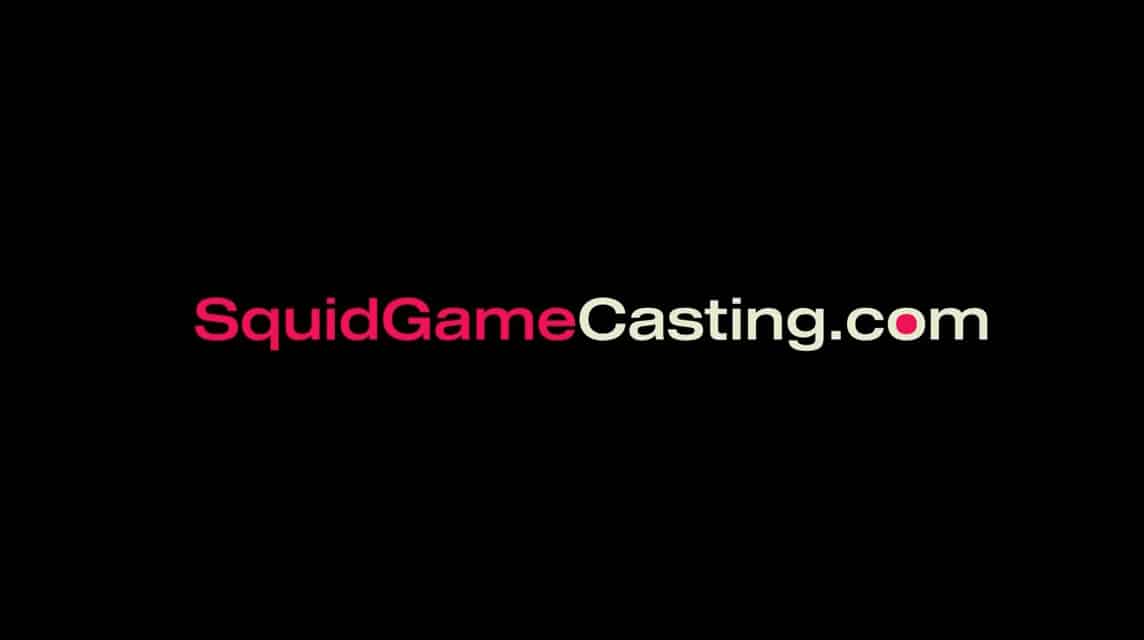 Be, or will be at least 21 years old at the time of application for Squid Game: The Challenge
Must be available to take part in the program for up to 4 weeks which is currently anticipated in early 2023. Please note that this is subject to change at our discretion without notice;
You must hold a valid passport for the entire filming period if selected and have the right to and be able to travel to all locations as we specify.
Not employed or involved and have not been employed or engaged by any company within the All3 Media Group and/or Netflix and you are not a close relative of an employee or worker for any company within the All3 Media Group and/or Netflix.
Fill in registration form with complete data. (Name – Last Name, Email – Email Verification, Mobile Phone, Date of Birth, Country – Nationality, Password – Password Verification)
Must Upload Video in Landscape Format

A 1 minute video, which tells about yourself, why you want to play Squid Game: The Challenge, the game plan and what to do with the big cash prizes if you win.
If you have problems getting a video to upload, please email [email protected]
Do not include any personal or sensitive information in the email such as address, date of birth, driver's license number, social security number, financial information and others.
Videos don't use filters
Video cannot be longer than 1 minute
If you have prepared a video, select the column type of video to upload.

Sending Photos

Do not wear hats or sunglasses.
Photos must be in JPG, PNG or GIF format
No more than 5 MB.
There are two mandatory photos that must be downloaded. Apart from that, you can also upload optional photos.
Although the terms and conditions for registration are known, there is no information regarding the schedule for the competition.
There are several choices of registration forms to participate in casting in the competition.
So, for those of you who want to take home a million dollar prize, don't miss this opportunity!