Setelah bertahun-tahun melakukan proses remastering dan porting Bulletstorm dan membantu Epic Games dengan Fortnite: Save the World, People Can Fly kini bersiap untuk merilis game terbaru mereka, Outriders bersama Square Enix. Wow! Tak disangka-sangka, rupanya mereka saat ini juga tengah melakukan kerja sama dengan publisher lain untuk pengembangan dua game AAA baru.
Dev Bulletstorm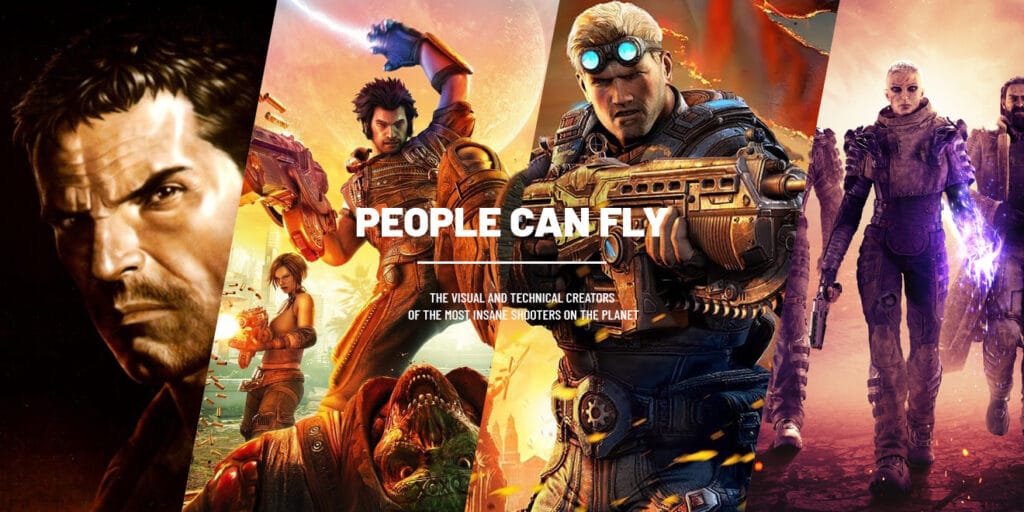 Scroll to continue reading
Scroll to continue reading
Scroll to continue reading
Scroll to continue reading
CEO People Can Fly – Sebastian Wojciechowski mengatakan bahwa sama seperti Outriders, salah satu game yang saat ini sedang mereka kerjakan akan kembali dikembangkan bersama Square Enix. Sementara yang satu lagi, akan jadi kerja sama pertama People Can Fly dengan publisher yang baru saja membeli Codemasters yaitu Take-Two Interactive.
Selain mengkonfirmasi publisher mana yang terlibat, Wojciechowski juga membagikan sejumlah detail terkait dua game AAA tersebut. Pertama, ia mengungkap codename untuk dua proyek yang kini sedang dikerjakan itu yakni Gemini dan Dagger. Kedua, akhir tahun 2024 menjadi jadwal rilis sementara bagi dua game baru untuk Square Enix dan Take-Two tersebut.
Khusus untuk proyek dengan codename "Gemini" yang dikembangkan bersama Take-Two, informasi di situs resmi People Can Fly menunjukkan bahwa proyek tersebut telah dipresentasikan pada Juli kemarin. Game yang dideskripsikan akan membawa terobosan baru itu disiapkan untuk cabang studio baru mereka di New York yang dibuka tahun lalu.
Game terbaru People Can Fly yaitu Outriders, direncanakan untuk dirilis pada 2 Februari 2021 di PS4, PS5, Xbox One, Xbox Series X/S dan PC – dengan Stadia sementara ini akan menyusul. Sudah siap kah Vicigers?
Stay tuned for updated information about games only at VCGamers. So you don't miss the news, you can follow Instagram and Facebook accounts VCGamers yes!